Theming & Styling
Details matter when it comes to delivering a show-stopping event. Stunning visuals, a striking theme and perfect styling all lend to an unforgettable event experience.
At MGN events, we do details exceptionally well and pride ourselves on delivering a 'WOW' experience for our clients. From colourful visionary event spectacles that engage and inspire your people, to technical perfect event production, we'll work with your ideas, ensuring a fluid, sensorial experience that's sure to impress.
Whatever your theme, we'll create an unforgettable bespoke event experience for your guests. From the décor and lighting to the ceiling installations and even the temperature and ambiance of the room, everything we do is skillfully produced to create a theatrical masterpiece.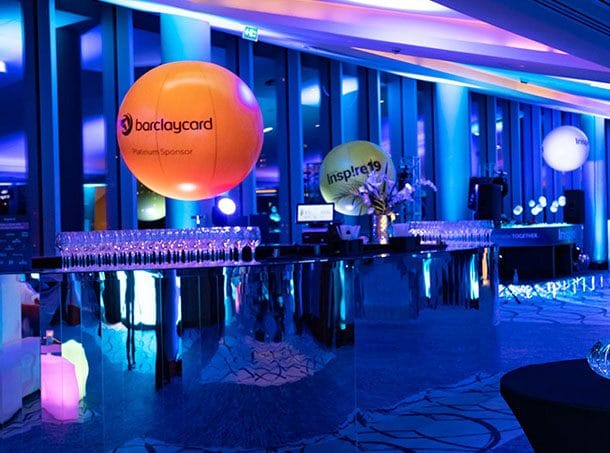 If You Can Think It, We Can Deliver It!
Our team are masters of transforming any location into an amazing themed environment for your event. We'll flawlessly blend creativity with state-of-the-art technology to produce a visually stunning event.
Regardless of your event type, our stylists will ensure every tiny detail supports the look and feel of your theme. We can source world-class entertainment, incredible gourmet catering and the perfect venue to ensure your event provides a thrilling experience for everyone.
And with endlessly fresh and innovative ideas for incredible décor, sensational food, and outstanding entertainment, MGN events is your one-stop solution for an event that's sure to impress.
Get In Touch
Theming & Styling Case Studies
Unsure how the right theming & styling can make a difference to your event? Click the button below to view our case studies and get inspired for your next event.
EXPERT THEMING & STYLING
Need help with designing and delivering your next event? Simply click on the button below and speak to one of our team today or fill in the form below…