Virtual Awards Ceremonies
What could be more important than letting your teams know how much you value them? Why not throw them an entertainment packed, slick and professional Virtual Awards Ceremony to let them know just how important they are and how much you care?
In difficult times such as these, a virtual awards ceremony is exactly the type of event that your employees would love to see in their diary. The concept of virtual events for remote teams has quickly evolved; it's now possible to host a really engaging experience for large teams, delivered directly to participants in their own homes.
Our exceptional technical and production capabilities, coupled with our slick presenting platforms and our Virtual Greenroom mean that you can create an amazing, professional virtual experience that you and your teams will love.
Why not incorporate entertainment, fun activities and special guest appearances into your virtual awards ceremony? We have over 60 activities to choose from to match all tastes; we've highlighted a small selection below to show you what is possible.
As exciting as it is, planning a spectacular event such as a virtual awards ceremony can be time-consuming and stressful, especially if you want to pull out all the stops and make it a party to remember.
That's why at MGN events, our aim is to help you have an easy and stress-free Virtual Awards Ceremony experience. We understand you're busy, which is why we offer end-to-end event management services complete with a dedicated event manager and a team of virtual event technicians to help you throw the virtual event of a lifetime!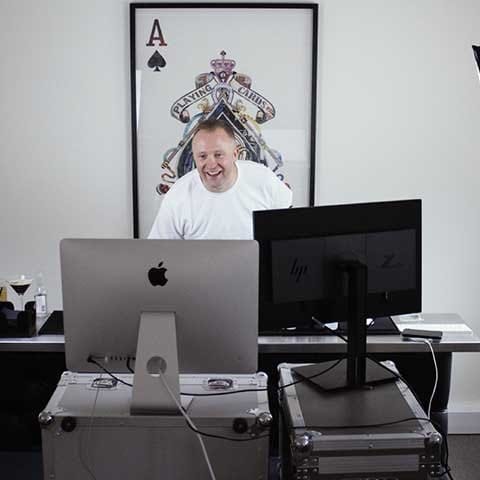 What's included?
Pre event management
Online registration
Activity sourcing and management
Bespoke award/gift sourcing
Design support
Bespoke instructions
Agenda curation
Virtual Greenroom
Online technician
Platform management
Post event support
And if you'd prefer to get more involved with planning your awards ceremony, our team of event specialists will work with your budget and transform your ideas into a sensational Virtual Awards Ceremony that's sure to impress even your most discerning guests.
Get In Touch
Virtual Greenroom
Ensure your presenters are comfortable, confident, fully prepared and ready to speak.
Before taking the stage your virtual presenters should be focusing on what they do best – delivering a great message, flawlessly.
Presenters shouldn't have to worry about potential technical issues, whether their microphone and camera are working correctly, or pressing the right buttons when it's their turn to talk.
Our Virtual Greenroom allows presenters to prepare to go live in an online 'backstage' setting where they can communicate with our technical teams and other presenters, before taking the stage and without interrupting the main event.
ENHANCE YOUR VIRTUAL AWARDS CEREMONY WITH BESPOKE BOXES
To make your virtual awards ceremony extra special, we can design, pack and ship bespoke boxes including any equipment, gifts and ingredients your teams will need to fully participate and enjoy the ceremony.
All our activities are high energy, morale-boosting and extra fun!!
Virtual Awards Ceremony Organisers
Get inspired by some of the amazing events we've previously created for our clients below – or click to see all of our case studies.
Inspiring Virtual Events!
Need help with designing and delivering your Virtual Awards Ceremony? Simply fill in the form below and we will get back to you shortly…
Let us help plan your perfect virtual awards ceremony!
Our experienced team is ready to help! We have a proven track-record for creating innovative, on trend, themed events. We work with the industries best suppliers, taking the guess work and worry out of creating incredible events that will blow you away and have your guests talking about them for years to come.
Relax and let us do the hard work so that you can spend more time enjoying your event and less time planning and organising.
To find out more simply click the button below to speak to a member of our team today.