Corporate Christmas parties in London: Head to Mayfair
A corporate Christmas party in London needs to ooze finesse. If you mention Mayfair and Christmas in the same sentence to your colleagues then they'll definitely be saving the date – such is the pull of this exclusive part of London, expectations will be high. Mayfair means an abundance of style and sophistication, and there are plenty of stunning venues that are perfect for any company wanting to throw an amazing Christmas party for its staff.
Corporate Christmas parties in London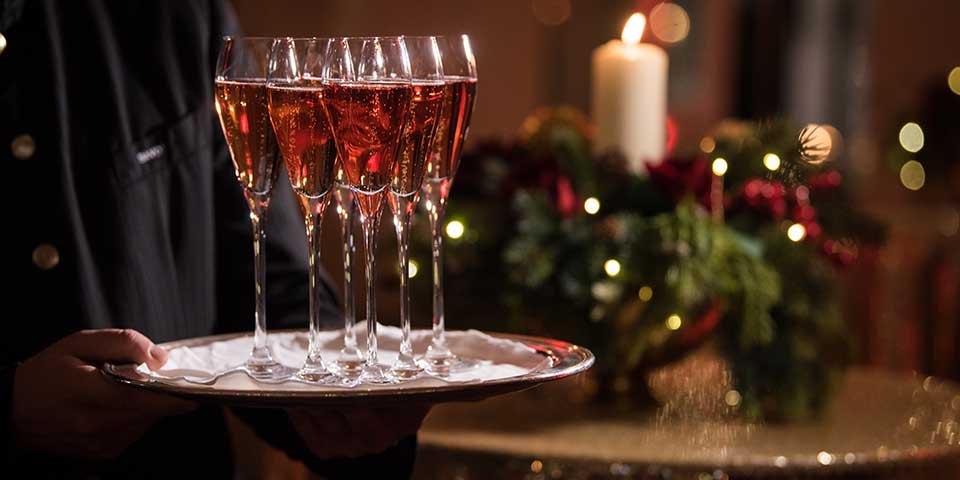 Great corporate Christmas parties
Get us involved and, not only will you be able to utilise all of our skills in event planning and management, our venue finding service will also help identify the very best setting for your Christmas party. We know the smartest venues, the coolest venues, venues you never knew existed, venues you had no idea could be hired for exclusive use. To whet your appetite, here are just a few great ideas for where you could hold your corporate Christmas party.
Dirty Martini
A stone's throw from the hustle and bustle of Oxford Street, Dirty Martini is a stylish cocktail bar in Hanover Square – such is its popularity, queues for entry are commonplace. Book the venue for your Christmas event and you have a fantastic space for up to 250 guests. Naturally, cocktails will feature, but the evening can be whatever you want it to be.
No 4 Hamilton Place
Enjoy the luxury of an exclusive Edwardian setting in the shape of No 4 Hamilton Place. This venue is the perfect combination of spectacular period style and all mod cons and, whether your Christmas event is a formal dinner for a small group or a party on a much larger scale, there is a range of event spaces available to suit.
Ice Bar
Hoping to have a really cool Christmas party? Then head to Mayfair's trendy Ice Bar where temperatures in the bar area are so chilled, you need to wear a special cape and gloves. The venue can accommodate up to 270 guests and you'll be glad to know that some parts are much warmer! Experience the bar and then warm up with good food and a fun night of partying.
The Chesterfield
The Chesterfield is the epitome of Britishness and can be found right at the heart of Mayfair. Not only is it a rather exclusive venue for a Christmas party, you could even stay the night and enjoy the luxury of a top-rated hotel.
Jak's Mayfair
Located on the ultra-stylish South Molton Street, Jak's is a rather eclectic venue spread over four floors. Take your pick of the cocktail bar, restaurant or one of two lounges – or take over the entire place; Jak's has a great vibe.
Hush
Hidden away in a courtyard, Hush is one of Mayfair's special gems. Co-founded by the one and only Sir Roger Moore; this stylish townhouse venue has two private rooms accommodating up to 100 people; just don't tell anyone else!
The Rag – Army & Navy Club
How about stepping things up and holding your Christmas party in a private members club. Originally set up for military and naval officers, The Rag has existed for almost 200 years. – the word 'prestigious' springs to mind. With a range of sumptuous rooms, The Rag is a very flexible venue; from the Pall Mall Room with capacity for up to 200 guests to the smaller Library and Dining Room; this venue has so much potential to create an awesome festive event.
Interested in venues for corporate Christmas parties in London?
Fancy any of these Mayfair venues for corporate Christmas parties in London? We offer a venue finding service as well as full event management. Why not give us a call on 01932 22 33 33 and we can start talking about just how amazing it could be with MGN events taking care of everything for you!
if you liked this, then you'll love these...