Virtual Events: Connecting People, Anywhere, Anytime
Going digital with virtual events presents a world of opportunity in the current 'Covid-19' climate. No matter where on Earth your team are located, trust MGN events to bring your people together with an immersive digital experience.
Delivering events online doesn't have to be a technical and logistical nightmare. Let MGN events be your virtual partner for all things digital and help you connect your crowd through technology.
We know you're busy, which is why we create, manage and facilitate exceptionally engaging virtual events so you can meet and exceed your strategic goals with confidence.
How We Deliver Virtual Events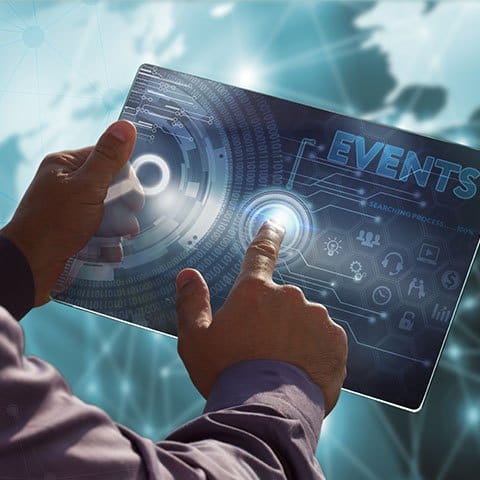 Our world-class tech team can easily take your ideas and transform them into digital masterpieces. We take the tech wizardry you'd expect from a live event and effortlessly transform this into a super-engaging online experience.
From planning, execution, security and even post-event analytics and follow up, our end-to-end virtual event solutions will help you meet and exceed your strategic goals like a pro. We'll handle the setup, tech and live moderation to ensure a seamless flow of communication between you and your team.
With plenty of fresh ideas to ensure your teams stay engaged and inspired throughout, you can be rest assured your event will be interactive, productive and never boring!
Post event, our detailed analytics will give you key insights into team engagement. Plus, with event recordings and tailored follow up campaigns, you'll be able to continue the conversation and keep engaging your people.
Perfect virtual event solutions
Virtual Meetings
Drive change, motivate and inspire teams, launch new products and services, reward employees and more with virtual meetings. Whether you have a team of 10 or 10,000, our job is to make your virtual meetings easy, immersive and productive.
Hybrid Meetings
A hybrid meeting lets your audience join an existing event remotely and engage as if they were on-site. We have the tech available to allow for a digitally interactive experience even if your attendees are a million miles away and in a different time zone!
Virtual Entertainment
Keep your teams engaged, motivated and bringing their 'A' game by using virtual entertainment! With endless options to deliver games, quizzes, workshops, virtual away days, challenges and even virtual escape rooms, we have the tech to help you entertain your people with a twist!
Virtual Town Halls
Need some inspiration for your next town hall event? Transform your internal town hall meeting into a professional setup that can easily be streamed virtually to your audience AND let them participate!
Virtual Conferences
A professional grade virtual conference is the perfect solution for connecting with your audience during lockdown. We can highlight key sessions and spotlight keynotes, ensuring a highly engaged experience for everyone throughout.
Virtual Festivals
Transform your summer party into an online experience with full production entertainment online. Virtual festivals are the perfect way to offer an augmented experience for keeping your teams motivated and excited.
Virtual Social Events For Teams
Don't let lockdown spoil your plans for social team events. Going virtual will excite, inspire, engage and encourage teamwork even if your team is thousands of miles apart.
Virtual events that communicate messages clearly
Professional Event Technology
Need outstanding production for your next virtual event? Look no further than MGN events. With over a decade's worth of experience, our creative and tech teams can transform your event from boring to brilliant and visually stunning.
Digital Solutions
We have a range of digital solutions to super-charge your next virtual event. From world-class tech to richly immersive and interactive sessions, and even virtual breakout rooms, if you can think it, we can deliver it!
Let Us Design, Deliver & Manage Your Next Virtual Event!
For over 10 years, our events team have worked on some incredibly challenging briefs to design and deliver breath-taking virtual events.
Simply click the button below to talk to our team today and see how you can deliver an incredible virtual event.
Technical equipment hire for your virtual event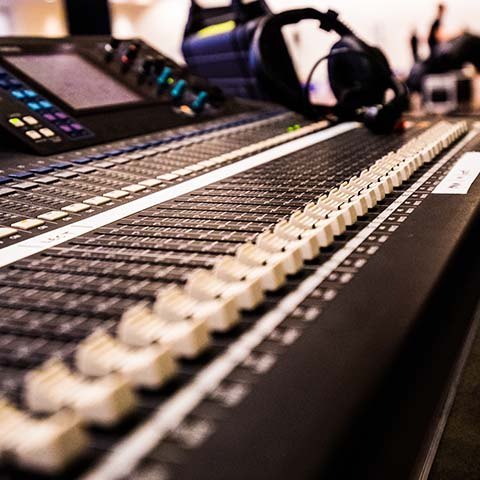 Our 2000 square foot warehouse in Egham, Surrey, is bursting at the seams with the very latest technical equipment and if we don't own it, we know the industry suppliers to ensure we get the best sub hire rates in the business. We'll be transparent with you with what we own and what we don't own.
Our production team know their stuff, but won't bamboozle you with tech speak. We'll explain any complex requirements in plain English. Best of all we are flexible and adaptable to last minute changes and will always work towards solutions that deliver your messages in the best possible way.
Talk to our team for more information
Contact Us Today!
Complete the form below to arrange a consultation with one of our event experts.