Companies and organisations all over the world have been thrown into disarray and uncertainty during the Covid-19 pandemic. We know exactly how it feels, the events industry has been hit hard. However, scathed or otherwise, we will all get through this and doom and gloom. Covid-19 – will not conquer.
For many, business may well be on hold at the moment, and events cancelled or postponed for obvious reasons. Once lockdown is over and we all get back to some semblance of normality it'll be time to play catch up!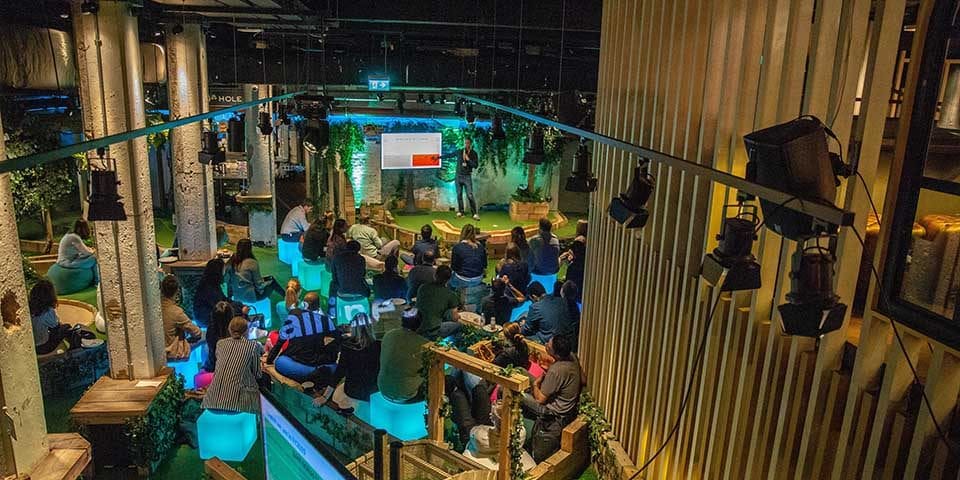 Time to kickstart your corporate events calendar
We've been working with our clients, wherever possible, to reschedule events that could no longer go ahead during lockdown. Naturally, that means that these events are having to be slotted in amongst other events already booked for dates later in the year. We're even looking ahead into 2021 in some cases. Venue availability, always at the core of event planning, is likely to be the biggest sticking point.
Our advice? If you've never used an event planning and management company before – be it for your annual conference, AGM, summer party or a product launch – now might be a good time to consider getting one on board. We offer a free venue-finding service, which clients find invaluable. It saves so much time and hassle and, once we understand the brief and exactly what's required, we'll source some amazing venues for you to consider. Whether you want to impress your Board with a special event in an iconic London landmark or don't know where to start looking for a venue with capacity for over 500 people, we know the very best places around.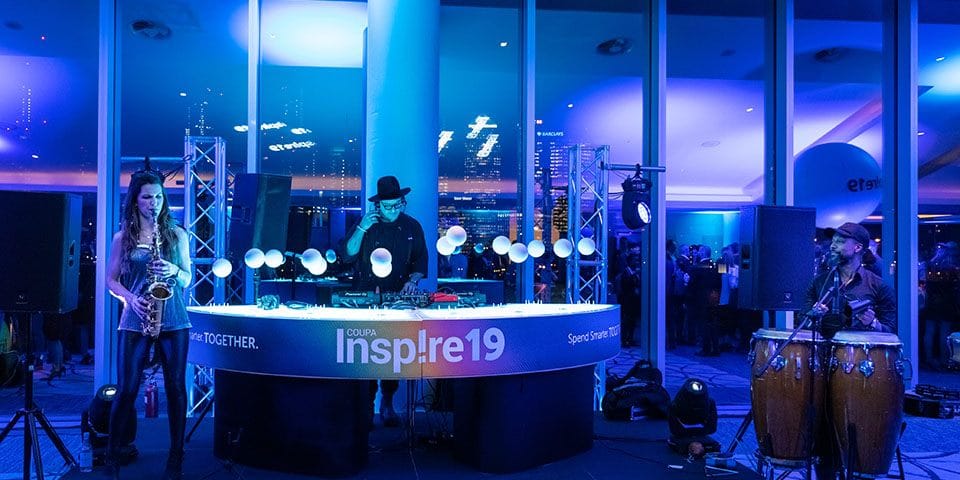 Putting plans in place now, even for events next year, will put you ahead of the rest. Whilst we don't have a definitive end date for lockdown, simply doing nothing in the interim will mean you'll have your work cut out once business is back in full swing.
Now really is a good time to start thinking about your post lockdown corporate events. It gives you a better chance of securing your preferred venue and suppliers. And, having an event company to do all the organising, will give you more time to get on top of your day-to-day workload; which could be quite hefty once you're properly back at your desk!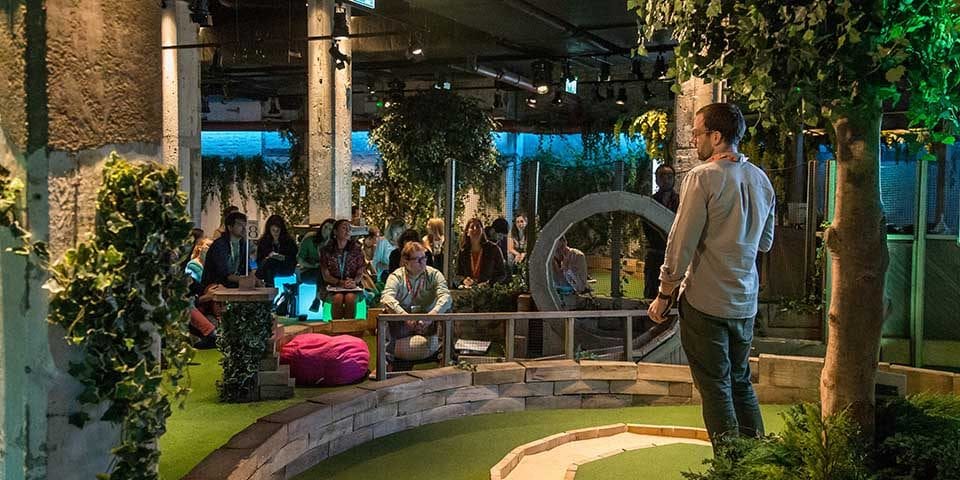 You name it, we can do it!
With a venue sorted, we can then call on our network of suppliers. We'll fulfil all elements of your event, from catering to props. You'll have a dedicated event manager who will work closely with you to deliver an event that is on brand and an inspiring and engaging experience for attendees. We'll get creative and come up with an exciting concept for the event; we'll develop a cohesive theme that runs through every detail – from delegate name badges to your presentation slides.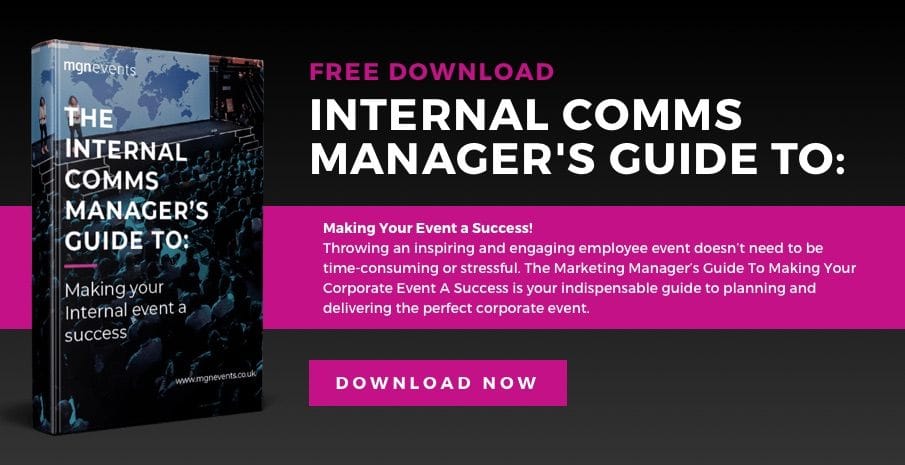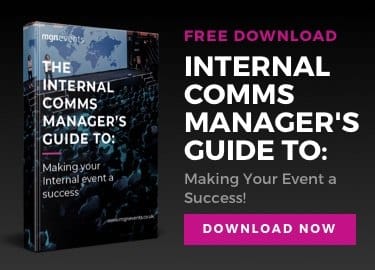 We even have the expertise to help you develop the actual content of your event – we have the skills to step into the shoes of our clients, to understand what each event needs to achieve and identify how best that can be done. And our in-house production and technical team will ensure the very highest level of quality across lighting, sound and AV, the all-important tech that underpins every successful event.
Planning post lockdown corporate events?
Lockdown can't last forever and great events take time to plan. Why not get in touch to discuss your next corporate event – we're ready to become that extra member of your team! And if you need to engage your teams before the lockdown ends then we may even have some pretty awesome virtual event solutions to discuss. Contact us and speak to a member of our team on 01932 22 33 33 or email hello@mgnevents.co.uk.