Creating a cool, sophisticated & fun 40th birthday party
Life, as the saying goes, begins at 40, so why on earth wouldn't anyone want to throw a 40th birthday celebration! Turning 40 is simply the beginning of a new chapter, undoubtedly a time for reflection – what you've achieved so far, what's on the horizon and beyond, what new goals you might want to set yourself – but also a time to cherish your family and friends. Throwing a 40th birthday celebration is a great way to start that new chapter and do it with everyone you love around you. Time to start planning!
Pick a theme, any theme
It's always good to have a theme for a 40th birthday celebration, be it something really obvious or something more subtle that simply ensures that all elements of the event work well together. The important thing to have front of mind is that it's your party, it should reflect your personality. A trawl through your 39-year history will surely throw up plenty of ideas – whether it's a penchant for Prosecco, which might mean a sophisticated drinks reception where your favourite tipple is served, or the fact that you know the words to every single Abba song, in which case it would be criminal to not go for disco-themed party with glitterballs and lots of sparkle. It could be that you want to build your 40th birthday celebration around a particular colour, like the event we created around a colour palette of black and white. It looked stylish, worked really well visually and there was no particular dress code to scare the guests!
Or push the boat out and get your guests to bring the theme to life – parties themed around a favourite film, such as the events we created based on The Great Gatsby or Back to the Future, provide plenty of visual inspiration for how a party space can be transformed, but these events would fall flat without the participation of guests who enter into the spirit, dress accordingly and become part of the theme themselves.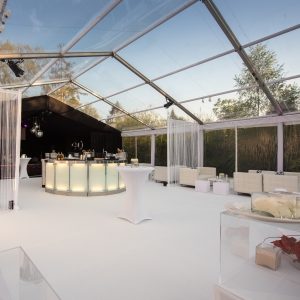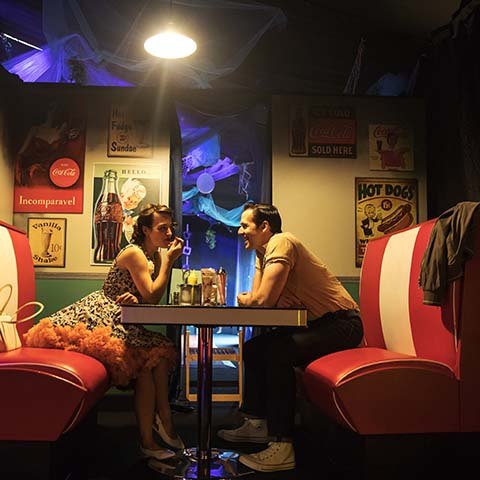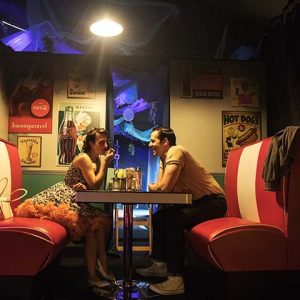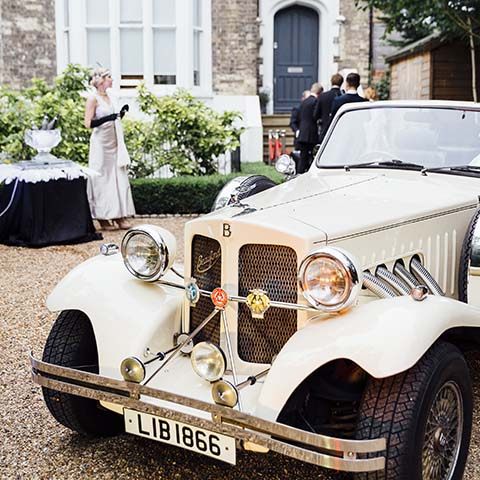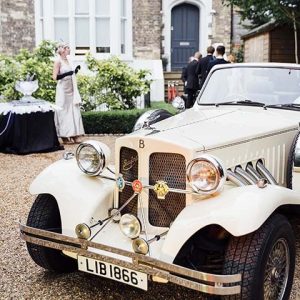 Want to surprise your guests?
Immersive events are great fun – they're a big step forward from the murder mystery dinner concept that's been enjoyed for many years, but rather than settling for an 'off-the-shelf' solution why not go for a bespoke 40th birthday celebration. For one client, who was a huge fan of Sherlock Holmes, we devised an interactive game where guests had to turn detective to solve a mystery. Actors added to the fun and ensured everyone got involved, and afterwards there was music, dancing and a celebratory dinner.
What about the kids?
Well they certainly don't have to spoil the party and your friends don't have to worry about finding babysitters – why shouldn't they be part of the fun if you want them to be! As part of your planning, why not organise some special entertainment for your younger guests – face painters, magicians and so on or, if your party is held during the warmer months, how about bouncy castles and giant garden games to keep them (and quite possibly lots of your adult guests!) occupied, perfect for a relaxed, family-friendly festival-style party starting in the afternoon.
We've also organised events where the children have their own special area – adults keep out (or infiltrate at your peril)! For the black and white themed 40th birthday party, which was held in a marquee, we created a cinema room, complete with comfy bean bags, where all the children could hang out and enjoy a movie with popcorn while the adults partied on in the main party space.
The possibilities are endless – and so is the list of jobs to do in order to make your 40th birthday celebration a great success. If that thought alone is enough to start turning your hair grey, why not get in touch with MGN events to find out how we can make your 40th birthday celebrations a stress-free experience and the highlight of your life (or at least until you hit 50)!
if you liked this, then you'll love these...