…whilst doing none of the work yourself!
With the 25th Bond film currently being made at Pinewood Studios, we're anticipating that 2020 will see a James Bond themed party or two happening across the UK. Without doubt, it's a great theme. There is a rich vein of ideas to mine and certain key characteristics that can provide visual cues, but if you're going to do it, you have to do it well. A party with a theme is only a fantastic party if you totally commit to that theme.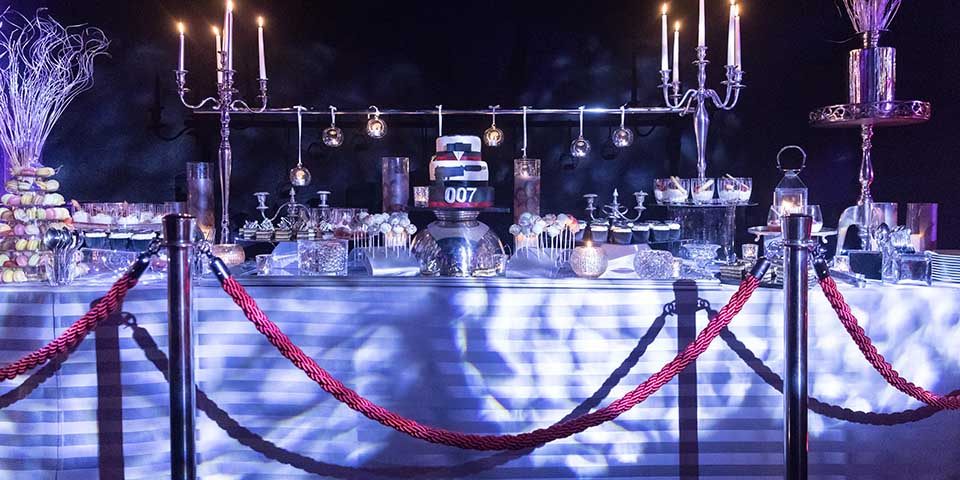 Needless to say, it all takes time to plan, organise and execute brilliantly – and plenty of time is probably not what you have. That's where event organisers come in and, hello, we are just that! Our team possesses the very best mix of skills – creativity and imagination combined with excellent organisation, attention to detail and always cool under pressure. Not unlike Mr Bond himself!
007 here we come!
So you want to throw a James Bond themed party and it has to be spectacular? No problem. We'll take your ideas, run with them, throw in some of our own and create a unique party that you and your guests will love and remember for many years to come. We can find a suitable venue and transform it into a Bond film set. If you want to host your party at home, then we can recreate your favourite Bond film within a marquee.
Take a look at one James Bond themed party we created and you'll get an idea of how impressive it can be. The theme for this particular party evolved from the amazing restaurants and casinos 007 has frequented over the years. We created an atmosphere of opulence and sophistication. And guests could even enjoy the adrenalin rush of a high-speed car chase courtesy of a VR experience.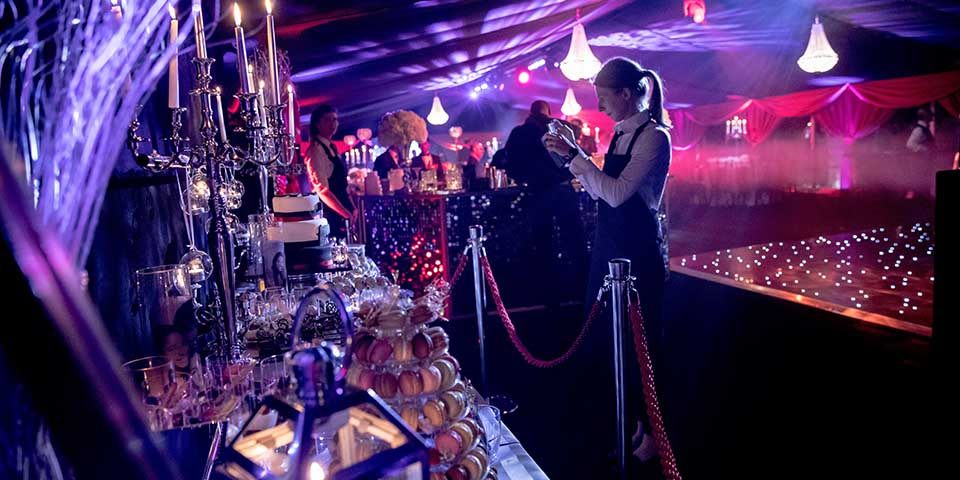 There are so many great ideas on which to create your party. Think glamour, think iconic landmarks, tropical beaches and private islands. You could even choose Florida and we'll source all the fake alligators you might want! Turn your party into an immersive event, where your guests become players in a scenario inspired by Bond's antics. We can create an engaging plot, get actors to play key characters who will mingle with your guests to set the scene and encourage participation; ask guests to dress for the occasion and it'll feel as if your making your own Bond movie. We've taken this approach for a number of parties, including a Sherlock-themed party and they've proved hugely successful and enjoyable. It's a great twist on the usual drinks, dinner and dancing.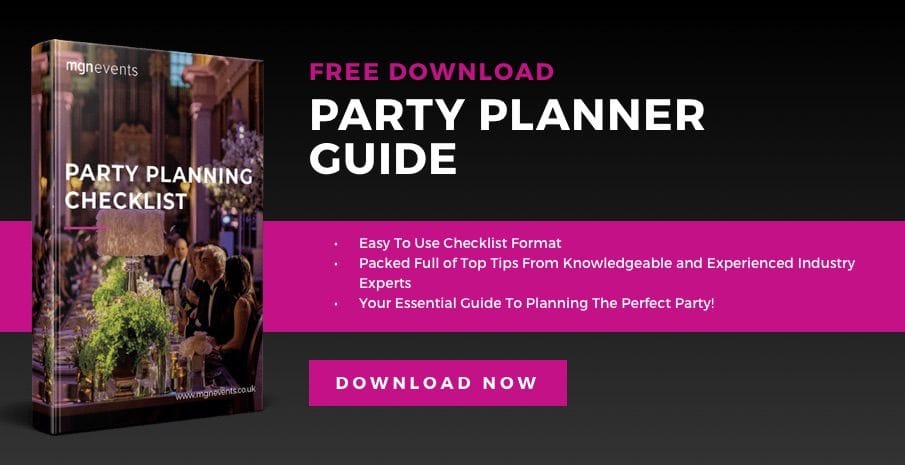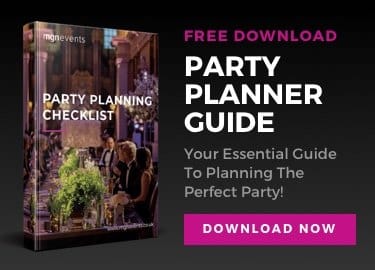 Whether your favourite Bond is the outgoing Daniel Craig or classic Sean Connery, MGN events will create a stylish party for you and your guests; one that will provide plenty of fun on the night and lasting memories.
Thinking of creating a James bond themed party of your own?
If you enjoy a themed party but need ideas or help pulling everything together, just give us a call. We offer a full event management service and can look after everything from venue finding to catering, bars and entertainment. We can be as involved as you like, taking control of everything or helping you put the pieces in place. Our creative event management team is full of bright ideas so Give us a call. Before you know it, we'll have created the most incredible event for your special occasion!