The global pandemic has put many social issues – once again – in the spotlight. We're further re-assessing the way we live, work and play and looking for better ways to safeguard our health and the future of the planet. Indeed, we all have a part to play in achieving this, but with most of the UK workforce directly employed by an organisation (be it public or private), the wider impact of organisational staff policies on the health and well-being of the nation can't be ignored.
For organisations to succeed in a post-pandemic world, they must be intentional about fostering a culture that promotes staff well-being, flexible workplace policies, career and personal development, recognition and rewards, and a sense of purpose and belonging for their employees. However, if they fail to demonstrate a genuine commitment to building a culture that brings out the very best in their employees, they risk losing their top talent, reputation and of course their position in the marketplace.
This article is a commentary on the rising importance of employee experience in the workplace and why it's critical to the success of any organisation serious about attracting and retaining the best talent. This article will also look at the challenges faced by employers in trying to ensure the wellbeing of their staff and highlights some of the factors important in creating workplace experiences that help teams feel valued and supported whilst also ensuring that business objectives and goals are achieved. Finally, the discussion will move on to the role of internal events in enhancing the employee experience and the support needed by corporate event managers in delivering such events.
Expectations of today's employees
Over time, the desires and expectations of employees have evolved and organisations have increasingly had to keep up with certain trends in order to attract and retain top talent. For example, long before Covid-19, there was a growing trend for employers to offer home working as an option for employees for at least some part of the working week. However, as increasingly more organisations have adopted this practice, expectations from employees to be able to work from home have also increased (especially if their work involves long commutes).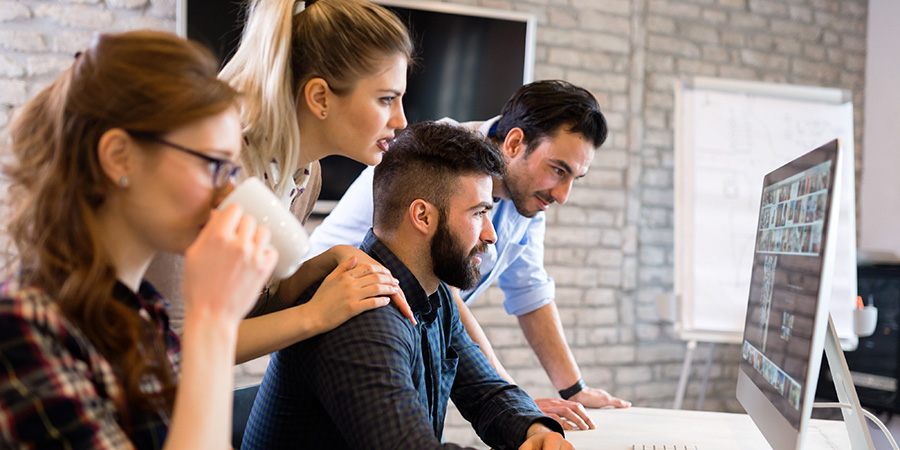 The pandemic has further compounded this as flexible working arrangements (including home working) have become a necessity for employee safety. Kam Vara, a consultant at Katie Bard recruitment, confirms this: "It used to be that people would fit their lives around their work. Covid is teaching people that it doesn't work that way anymore", she says. "People are turning down opportunities because they don't offer remote working, and they would rather sit tight and wait for the right job to become available".
However, employee expectations go deeper than just flexible working practices. Employees want to be recognised and rewarded for their contributions and feel their work is of meaningful value – whatever pay grade they're at. Employees also expect to be seen and heard without fear of being shamed or humiliated for sharing their thoughts, admitting a mistake or asking a question. This idea of 'psychological safety' helps employees feel valued and accepted for who they are and what they believe.
As such, it's critical for employers to actively pursue an organisational culture that places the needs and expectations of employees at the heart of it. Fostering a culture whereby managers frequently recognise and reward employee efforts gives rise to a greater sense of purpose and positively impacts employee experience.
Employee incentive events, awards ceremonies and focus events are some of the ways in which employers can show how much they value and appreciate their staff.
Moreover, recent research by human capital software company Workday looked at more than 150 million employee survey responses from around the world to uncover the common themes impacting employee engagement. They published the findings in their 'Employee Expectations 2021 Report', which revealed that by focusing on diversity, flexible working, well-being, and career growth, organisations can prevent employee burnout and help them perform at their full potential.
And with each passing year, employee expectations will continue to evolve, meaning the employee experience needs to become a core part of any organisational strategy if it's serious about its long-term future and success.
What role does employee experience play in an organisations' success?
Global management consulting firm McKinsey & Co define employee experience or EX as "companies and their people working together to create personalized, authentic experiences that ignite passion and tap into purpose to strengthen individual, team, and company performance."
As such, employee experience plays a critical role in the success of any given organisation. Yet not long ago, the feelings, perceptions, and attitudes of employees towards work, their environment, and their organisation at large were typically considered to be solely under the remit of HR.
However, the landscape has since shifted considerably, with more and more organisations actively seeking to improve employee experience with buy-in from the very top. The impact of Covid-19 has accelerated the development of policies that put employee experience at the top of the agenda for organisations wishing to gain a competitive edge in today's post-pandemic world.
Simply put, better employee experiences mean a happier, healthier and more productive workforce. According to leading business media brand Fast Company, happy employees stay with their employers four times longer than those who are unhappy in their jobs. Such employees also dedicate twice as much time to tasks as well as show greater resilience to burnout – all factors which are critical to the success of an organisation. Indeed, a great employee experience brings many tangible benefits for the organisation, some of which include:
More engaged and productive employees
A positive employee experience fosters creativity, greater productivity, a willingness to innovate and go over and above for team members and customers alike. This has also been confirmed by Harvard University psychologist and happiness expert Shawn Achor, whose research proves that employee happiness levels influence job success more than IQ or skill set. Happy employees feel a sense of pride when they are at work and this attitude permeates throughout the whole organisation. Conversely, a negative employee experience creates unhappiness and discord, which can ultimately cost millions in lost productivity. Employees are disengaged and apathetic towards the needs of the organisation and ultimately, the needs of its customers.
Lower rates of absenteeism
Employees who have a positive experience working for their employers will be less likely to be absent from work. Unsurprisingly, unhappy employees are more likely to be absent from the workplace, especially due to issues like stress and burnout. This will have a clear and negative impact upon team morale, productivity and ultimately profitability.
Better customer relations
This may not be so obvious at first (especially in non-customer-facing roles) but the employee experience affects all areas of the business, including the experience of customers. Happy employees are more likely to exhibit positive emotions while interacting with customers and show a keen willingness to help them. They also demonstrate a greater commitment to understanding products and services, which enables them to provide better customer support.
To what extent has the pandemic created a new appreciation of employee loyalty, well-being, and recognition?
There's no denying the impact of the pandemic has left many to question their old way of working; is a two-hour commute every day really necessary? Is my health and well-being really taken seriously? Is this job a meaningful way to earn a living? These are just some of the soul-searching questions employees are asking themselves.
As a result, organisations are finding themselves having to re-evaluate their position towards employee loyalty, well-being, and recognition, which we'll now look at in further detail.
Employee loyalty
As the World Economic Forum reports, employee loyalty has been in decline for decades, but the pandemic has accelerated this issue with more people resigning from their jobs than ever before.
Alongside sickness, workers have been juggling increased workloads, greater family responsibilities and worries about the future, with many re-assessing their jobs and old way of working. Pandemic epiphanies are real, and people are walking away from jobs that don't serve their newfound perspective.
Interestingly though, research carried out by Sapio for WorkNest Hr has found the majority of employers believe staff loyalty has increased following the pandemic, despite only half of employees feeling the same way. Other studies also echo the fact that organisations are overestimating the loyalty of their employees post-pandemic.
As the world shifts to a 'new normal', it's clear that power dynamics are shifting in favour of employees who are increasingly refusing to bow to the demands of their employers. Organisations who are ordering workers back to the office are coming under fire, particularly in sectors where working from home is easier, such as finance and technology.
Indeed, things are still playing out, but it seems the pandemic will end up creating a newfound appreciation of employee loyalty as people become more selective about the organisations they wish to work for.
Employee well-being
According to Quattrics' latest Employee Experience Trends report, one of the reasons that employees are wanting to leave their jobs is because they are feeling unsupported in terms of their health and well-being. Many have been working longer hours to fill in for staff absences and the transition to remote working has blurred the beginning and the end of the typical working day. The result is overworked, burnt-out staff who are suffering from low motivation and questioning their loyalty towards their employer.
As the report continues, organisations who wish to stem the loss of top talent and reward loyalty amongst their staff must address this issue with more than just token gestures, such as offering an extra week off work or providing access to a mental health app. They must look deeper within and the culture they have built that often rewards sacrifices in the workplace over self-care.
But there is some good news to share. According to leading global professional services firm Aon, 59% of HR, benefits and rewards practitioners in the UK said they plan to maintain their current wellbeing spend in light of Covid-19, and another 37% plan to increase their spend. Just 4% plan to reduce their investment in employee well-being.
And so, whilst there's clearly work to be done, the pandemic is slowly forcing employers to look more closely at how they can support the well-being of their staff to increase performance, productivity and loyalty.
Employee Recognition
Creating a culture of recognition enables employees to feel valued and important to the success of the organisation they work for. This is even more important during times of difficulty, change and growth; employees need to feel reassured that their contributions are still very much needed and valued. When employees feel like their efforts are being recognised, they're motivated to work harder and put in the extra effort.
This is confirmed by research conducted by Quantum Workplace – a human resources technology provider – who found that when employees believe they will be recognised, they are 2.7 times more likely to be highly engaged. Conversely, lack of recognition is the number one reason people decide to walk away from jobs according to global analytics and advice firm Gallup.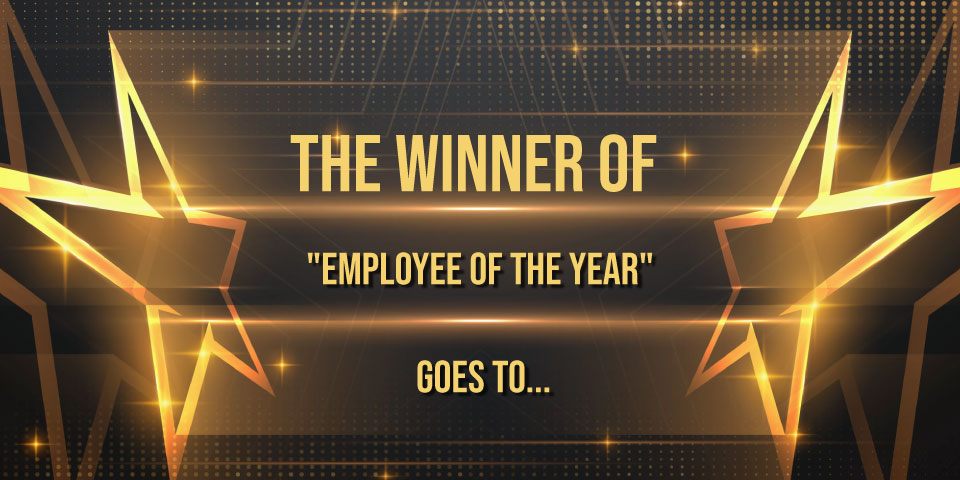 Undoubtedly, the pandemic has presented huge challenges to organisations, with most having to pivot to new ways of thinking and working. During this unprecedented time of fear and uncertainty, employee recognition is more important than ever, and organisations need to find genuine ways in which to express it. For example, offering extra time off during the school holidays or simply expressing gratitude for a job well done are small but meaningful ways to value an employee's efforts.
Events that recognise and reward employees for their contributions are also tried and tested ways for employers to show their appreciation towards their staff. For instance, employee award ceremonies (often appended to larger events such as AGMs and conferences), staff parties and other social gatherings are great ways to recognise and celebrate employee value.
Mike Walker of MGN Events explains that "Employee recognition should be a vital part of a company's ongoing commitment to investing in its employees. Employee events such as award ceremonies are a great way to celebrate the efforts of employees as well as keep teams engaged and motivated to perform. We've seen time again how companies who regularly recognise and reward their teams find a measurable improvement in their sales, productivity and performance overall."
Importance of Investing in Culture Capital
Culture Capital – investing in culture and leadership – is the notion that like many other asset classes, the culture of an organisation is an asset. And just like other assets, it needs to be recognised, valued, nurtured, and invested in. However, if this investment doesn't take place, culture can become an expensive liability, negatively impacting every level of an organisation.
Moreover, since the pandemic has limited opportunities for employees and teams to work together in person, there are concerns amongst some that company culture could be eroded. Indeed, Fast Company's recent Return to Workplace survey revealed that the number one concern of business leaders is maintaining company culture in a post-pandemic world.
However, it's leaders themselves who need to be intentional about creating a culture that not only serves the needs of its employees but also enables them to flourish in their roles. Adapting company culture to serve remote workers (rather than the other way around) is one key example of how this can be achieved.
The importance of investing in culture capital can't be underestimated, especially for organisations that are serious about growth. Switched on business leaders know the culture of their company plays a critical role in the recruitment and retention of high calibre staff. Company review platforms like Glassdoor have made it easier than ever to check out the reputation and culture of a company based on the experiences of current and former employees.
The culture of an organisation is largely shaped and influenced by its leaders, not just through policies and procedures but also through their behaviour and actions on a day-to-day basis.
"As leaders, we have to walk the walk. Every week when I talk to the whole company on our big Zoom calls, I'll ask people to send me a Slack message." confirms Greg Jackson, founder and CEO of Octopus Energy. Therefore, in order to invest in its culture, an organisation must also recognise the importance of investing in its leadership.
Support for Internal Event Managers and Teams
Corporate events and team gatherings have always been an important way of bolstering team spirit, creating positive employee experiences, sharing new ideas and communicating new policies and strategies. Since the pandemic, internal company events and activities are playing an increasingly more important role in fostering connection, boosting morale and ensuring that all employees are up to date with the latest company news and announcements.
Moreover, the rise of remote working has made engaging corporate events a vital tool in helping new team members to get to know one another, reduce isolation and feel part of a bigger vision – all of which are essential factors in a good employee experience.
However, there are inherent challenges that come with the successful planning and delivery of corporate events. Consequently, internal events managers need the right event management support from their seniors in order to deliver events that enhance the employee experience (and ultimately contribute to the bottom line).
Here we'll explore some of these challenges event managers may face when organising team events and the event management support they need to overcome them.
High Expectations
As increasing numbers of employees work from home, the opportunity to meet and greet each other in real life is more limited than before. So, when a team get-together is planned, it's something for everyone to look forward to and naturally, expectations from employees (and senior managers) are high. This has indirectly increased the pressure on event managers to deliver a great event that employees will remember in a positive way.
Managing Human Resources
The discovery of new Covid-19 variants and slower than expected rollout of the vaccination programme is putting pressure on the availability of human resources for internal events teams. For example, if key staff from event teams test positive for Covid-19 just days before an event and cannot be present, it may lead to a poor-quality event experience for attendees.
Possible solutions – Create centralised, shareable event plans and work stacks so that if any staff member is off sick, other staff can easily pick up their schedule. Also, planning out worse-case scenarios in terms of staff absence is useful to see the critical gaps that may appear before the event. This can be mitigated by preparing a well-researched list of support staff and alternative suppliers who can be contacted at short notice.
Additional expertise and capacity can also be added by working with an experienced events management company that can act as an extension of internal teams. This can make all the difference to the success of an event, especially if facing a shortage of staff.
Making Hybrid Working Successful
Whilst hybrid working has been around for years, few organisations have operated a true hybrid model that supports employees in an equal manner. Consequently, event managers may find themselves wondering how to navigate the challenges this way of working brings.
For example, staff who are working remotely often feel excluded simply by virtue of not being physically present in the room. Other challenges of hybrid working include managing split teams effectively, ensuring equal work opportunities for remote working staff and lack of connectivity/ technology which enhances the remote working experience.
In terms of internal corporate events, event managers need to consider the needs of remote workers who are unable to attend live events.
Solution – Organisations must be intentional in supporting their employees to successfully partake in hybrid working and not just expect it to happen organically. This can be achieved through creating a strategy that includes the input of IT, HR and Internal Comms functions as well as the views of employees on how best they can be supported.
Moreover, internal events managers may need specific support to deliver highly engaging virtual events that remote employees can also fully participate in. For example, they may need help from their internal IT function as well as external suppliers – such as events management companies that specialise in virtual and hybrid events (and thus understand the technologies and challenges involved) in order to help make events virtual and therefore more inclusive. Corporate event budgets will need to reflect this additional spend and so there needs to be buy-in from a senior level within the organisation.
Neil Walker, Production Director for MGN events says that "Since the pandemic, many organisations are turning to virtual events to bring teams together, but it can be a struggle to do so in a fun, engaging, and effective manner. As a company at the forefront of events technology, we're able to bring together employees from across the world and keep them motivated and engaged using immersive digital technology – a key element in creating cohesive experiences that champion and facilitate team building when employees are working remotely."
Financial Constraints
Covid-19 has negatively impacted the profitability of many companies and depending on which sector they are in, event management budgets may have been radically reduced. This can in turn add extra pressure as those managing tight budgets struggle to meet the expectations of event attendees.
Solution – Corporate event calendars and budgets need to be communicated early on so events can be planned efficiently and with as little wasted spend as possible. Working with an experienced events management company can help better manage and get the most out of the budget since they have greater knowledge and depth of expertise in this area.
Also, virtual events are an excellent way in which to communicate important information to employees and can be a great addition to live events calendars. And since virtual events are much more commonplace now, these can be easily added to corporate calendars alongside live events to keep the overall budget balanced.
Stress
Internal events managers may feel under stress from the pressures of their role, which can more often than not be very demanding. The very nature of events management means they're likely to be working in a high-pressure environment where expectations, timescales and budgets need to be expertly balanced.
Over time, this can lead to fatigue, burnout and long-term issues that require time off work. As such, active stress management and achieving a better work-life balance is imperative in order for staff to remain happy and productive in their role.
Solution – Employees should have an open and honest conversation with their employers in order to explore strategies and tools which can help manage stress better. For example, if a role has too many responsibilities attached to it or there is a shortage of staff within the team, it's best for the employee to raise this with their seniors and come up with suitable solutions e.g. exploring the possibility of outsourcing work to an events management company who is experienced in working with corporate events teams. This can greatly help to reduce stress as they can work seamlessly with corporate events teams in order to provide extra capacity and expertise when needed most.
Moreover, organisations need to be more proactive in creating a culture that actively promotes a better work-life balance; employees shouldn't feel guilty or fear losing out on opportunities if they need to leave a little earlier from work in the summer holidays for example. This can be best achieved when senior management not only supports the creation of specific policies which help achieve a better balance between work and life, but they also lead by example.
Conclusion
There's no doubt that since the onset of the pandemic, the importance of employee experience within the workplace is greater than ever before. Organisations are keen to explore ways in which the employee experience can be enhanced in order to remain attractive to top talent and retain their competitive edge. Employee reward and recognition is key to this process – as well as internal events which recognise and celebrate employee contribution.
Creating Positive Employee experiences: Can we help?
Internal events are an important part of the employee experience, and it's important to get them right. If you are looking for help in creating or enhancing your rewards and recognition events, awards ceremonies, conferences, AGMs or staff parties; whether they are virtual, hybrid or live events, we can help. You can contact our team either via the form below, on 01932 22 33 33 or by email hello@mgnevents.co.uk to find out more.