Discover some of the most inspiring corporate event venues in Bristol, as part of our mini-series of memorable, unique venues across the UK.
From venues with acres of grounds for outdoor entertaining and team building to breath-taking spaces for strategising, training or unveiling events, check out our list of top 5 inspiring corporate event venues in Bristol and the surrounding area.
Read time: 3 – 5 minutes
Key takeaways:
Find the perfect indoor or outdoor corporate event venus for your next inspiring event in Bristol
Choose from countryside venues with rooms and suites or find one in a convenient city centre location
Discover how to get expert help planning and organising an impactful, high-end corporate event in Bristol
Following on from the first and second parts of our mini-series on unique, memorable corporate event spaces in the UK, discover well-known venues in Bristol as well as some lesser-known gems in and around the surrounding area.
5 inspiring corporate event venues in Bristol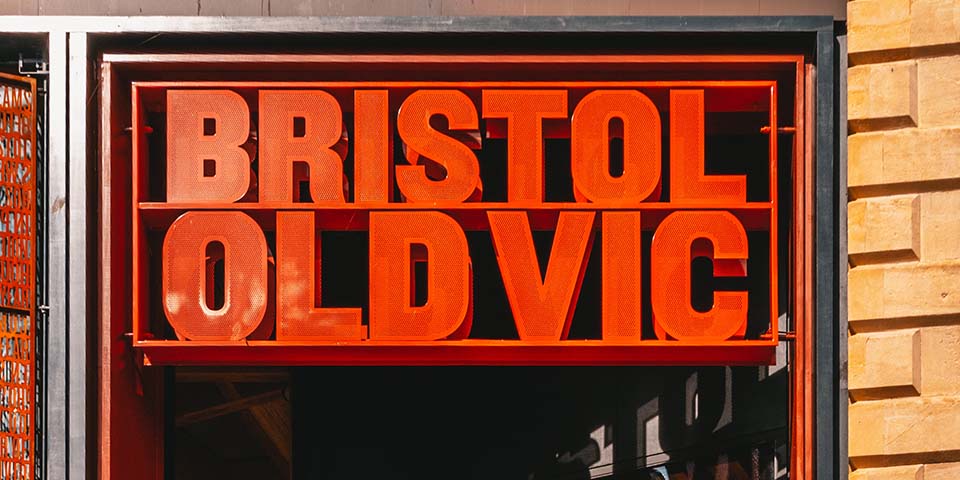 1. Thornbury Castle
A luxurious Relais & Châteaux property a short drive from Bristol along the A38, Thornbury Castle is a Tudor property with a history as impressive as its structure, style and décor. The castle was the honeymoon retreat of Henry VIII and Anne Boleyn and its bedchambers are no less lavish today.
Set within 15 acres of gardens featuring a rose garden, kitchen and herb gardens, a privy garden and labyrinth and stone walls, the venue is inspiring and invigorating – the ideal location for intimate team-building events, training events and corporate meetings.
Why not start your senior leadership meeting in the grand Tudor Hall, interspersed by walking meetings that focus on well-being, followed by a wine-tasting dinner?
Capacity: Up to 66
2. Great Hall, Wills Memorial Building
A striking neo-Gothic tower and one of the tallest, most iconic structures in Bristol the Wills Memorial Building features the Great Hall, an impressive and highly sought-after event venue.
The Great Hall features a breathtaking hammer-beam timber roof, lead windows, and panelled walls. The space has played host to innumerable banquets, awards ceremonies, conferences and exhibitions in its time.
While the interior provides an atmospheric canvas as it stands, it can be personalised for specific events through the clever use and placement of lighting, stylish tableware and crisp linens, and high-tech AV equipment.
Capacity: Up to 800
3. De Vere Tortworth Court
This Grade II listed conservatory presents Victorian grandeur, period detailing, and ornate features — a stunning backdrop for a corporate dinner, company planning meeting or seasonal party.
Guests can dine, discuss and strategise underneath the ornamental glass domed ceiling. The building is standalone from the main house and also features an outdoor dining and entertainment area – perfect for dry summer days. Just 20 minutes drive from the city centre, the 30-acre site also features a Victorian arboretum and grounds in which to host team-building events.
Capacity: Details available on application
4. Bristol Old Vic
The oldest working theatre in the English-speaking world, Bristol's Old Vic is an exceptional, historical space and perfect for corporate events. There's a stunning auditorium ideal for award shows, media or PR events, presentations or the unveiling of a new brand, product or service, plus the Kitchen + Bar for post-event parties.
Situated centrally, close to rail and air links as well as a myriad accommodation options, the building's 18th-century décor provides an unusual, impressive setting for corporate events. Event spaces for hire include Coopers' Hall, the Foyle Room and Auditorium. One of the most unique event venues in Bristol.
Capacity: Details available on application
5. Lady's Wood Shooting School
A morning's shooting followed by an afternoon of archery, interspersed by meetings and discussions held in a Shooting Lodge? Lady's Wood Shooting School provides a unique, inspiring venue for corporate events.
During the winter, host informal discussions beside a roaring fire or gather around a 12-seater table. In the summer, why not host a walking meeting in the woodland?
The charming lodge is constructed from Cotswold Stone and its tastefully decorated interior features shooting and sporting memorabilia and art. The shooting experience can comprise safety briefings and instruction, supervised shooting and a knockout competition followed by prize-giving and a delicious lunch.
Capacity: Details available on request
Exceptional Corporate Events
Whether you need help sourcing event venues in Bristol or in any other location, talk to our team. Get help creating successful corporate events that support employee engagement and well-being in our 5 step framework for event success.
Get more inspiration for your next event or contact our team via the form below, on 01932 22 33 33 or by email at hello@mgnevents.co.uk.
Further reading:
5 amazing and unique corporate event venues in London
5 unique corporate event venues in Oxfordshire
5 beautiful and unique corporate event venues in Bath
11 surprising and meaningful employee recognition ideas
5 tips for setting the right tone at your next corporate event
10 top keynote speakers for virtual events
Increase staff engagement with a personalised event
7 great ways to improve employee well-being at internal events
Building team culture in a work-from-anywhere world
People-first culture: 5 ways to spark and measure engagement at employee events