With London on our doorstep we have access to some incredible Christmas party venues and venues for parties all year round. During the Christmas period venues take on an even more magical feel. Whether you're looking for a cultural setting, a historic venue or want to party the night away in one of the modern and iconic buildings that make the capital's skyline so distinctive, we can offer plenty of inspiration.
A Christmas party venue in the heart of the city
Head to Old Street and you could host a party for up to 450 guests in this very stylish and sophisticated venue that was once a derelict church. Offering everything you need for a fabulous Christmas party venue, from DJ, dance floor and state-of-the-art lighting right through to a cloakroom and security.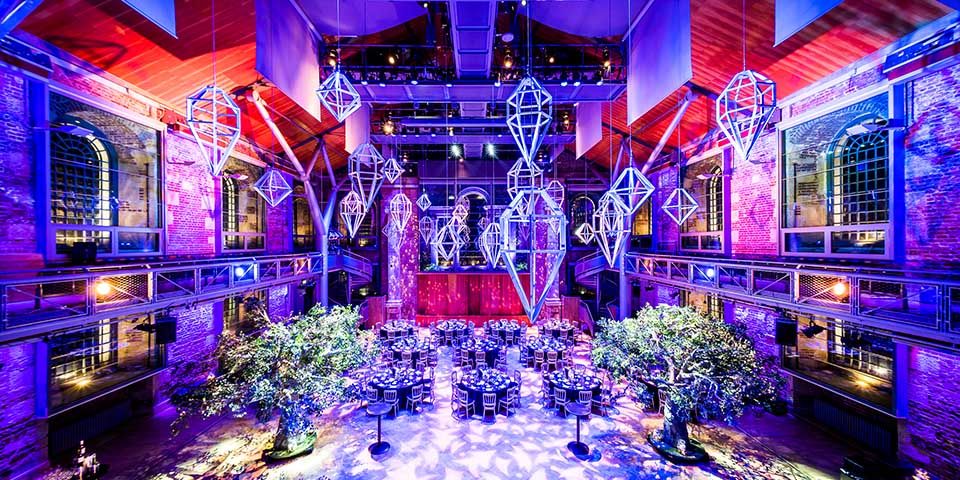 A hidden gem for a special Christmas celebration
Tucked away from the hustle and bustle of the city, this Christmas party venue is – perhaps surprisingly – as central as you can get and the surrounding transport links make it incredibly easy for guests travelling from different directions. The building itself provides an instant wow factor – it's a perfect example of Victorian architecture. Inside, high ceilings, magnificent chandeliers and ornate period features form a grand backdrop for your party. Boasting six fabulous spaces with various capacities, parties of all sizes can be accommodated, from as few as 50 to 700.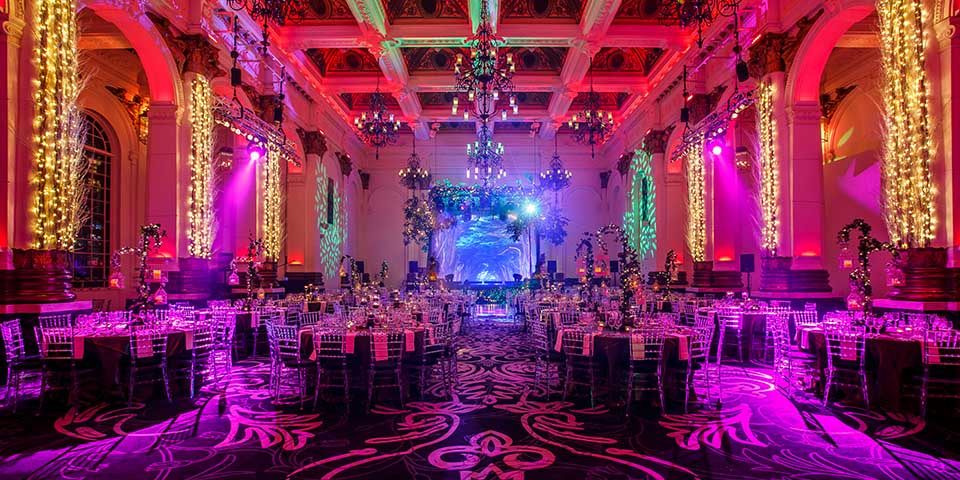 Party nights at the museum
The exhibits may not come to life, but you and your guests will be able to create a lively atmosphere in amongst some incredible collections. Forget the concept of museums as dusty and uninspiring, amazing lighting transforms the space into a unique party setting. And forget about walking with dinosaurs, you can dance with them until late into the night! This venue is great for all party sizes, with different spaces available to suit your needs.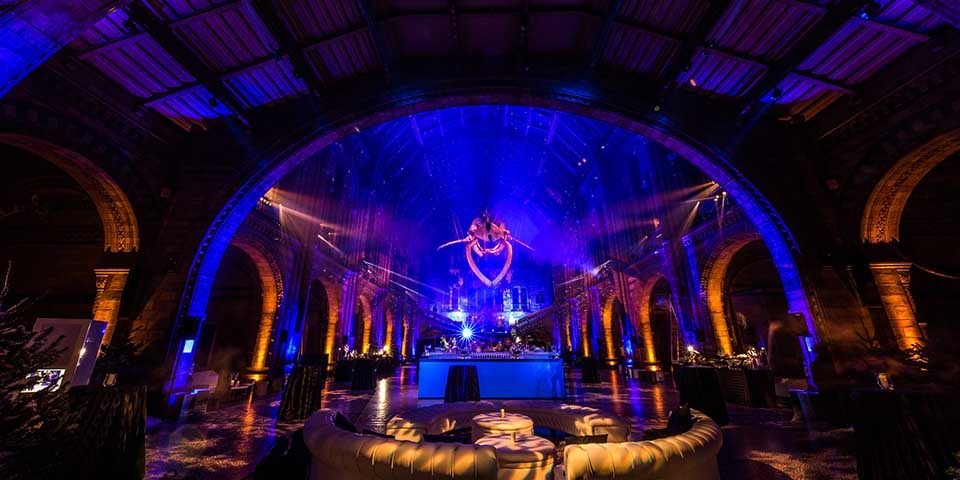 Celebrate Christmas on the South Bank
Rubbing shoulders with one of London's most famous landmarks and overlooking the iconic River Thames, this venue even boasts literary ties with Charles Dickens – if you're looking for somewhere steeped in history and heritage, this is it! Ideal for parties of 125 guests or more, you can enjoy an excellent sit-down dinner in the banqueting hall before moving into another spectacular room where a DJ will get the party rocking.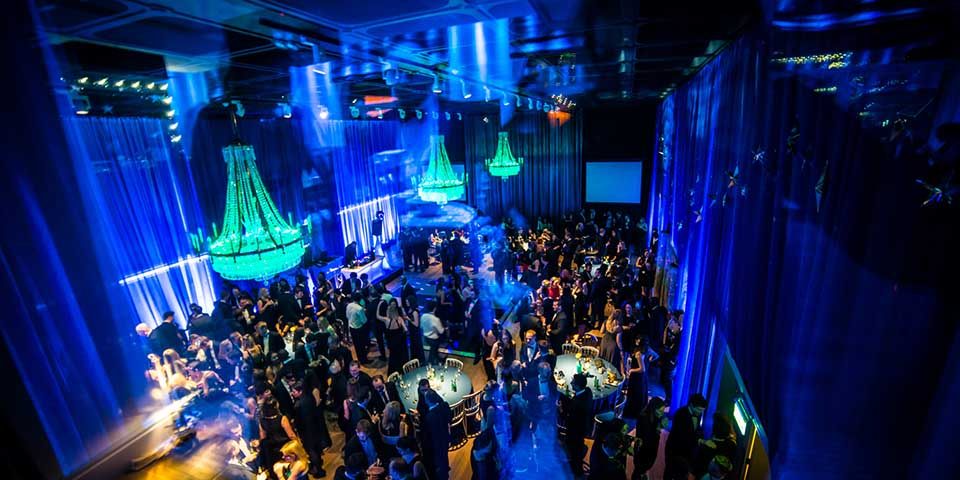 Or hop across to the north bank of the Thames…
Another building with a rich history, this once bustling and world-famous market is now a stunning event venue. The cathedral-like Victorian architecture is well deserving of its Grade II listed status and is combined with a stylish transformation for 21st century partying. There are three spaces that can be used on their own or in conjunction with each other – whether you want to hold your Christmas party underground in a fantastic vaulted space or want to do 'grand' in the most magnificent hall, the spaces offer endless opportunities for festive theming.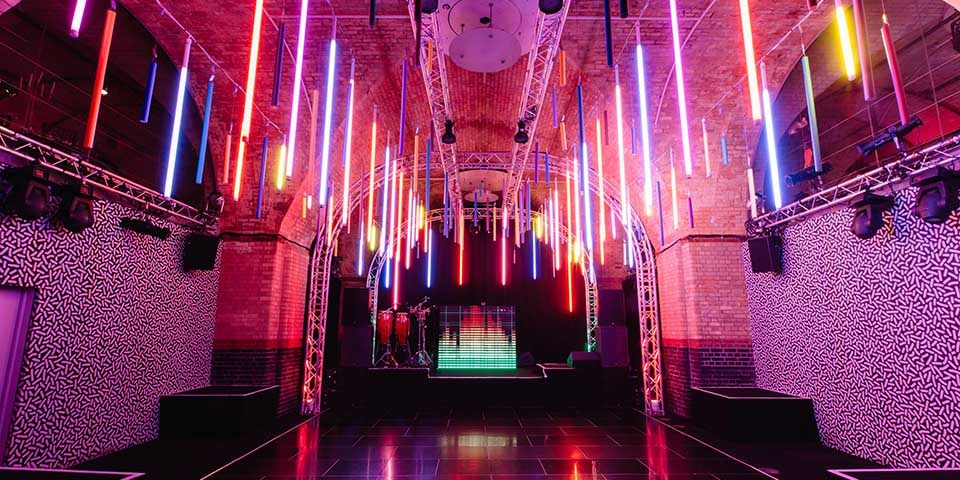 Christmas in the clouds
London is well known for its iconic modern buildings and the higher you get the more incredible the views. So how about a Christmas party venue 40 floors up in the sky?! Choose from several in-house themes or hire the space and go for something totally bespoke, this venue is really flexible. And whilst it can accommodate up to 260 guests, yours could be a very select party of 10 and still be guaranteed a very special experience.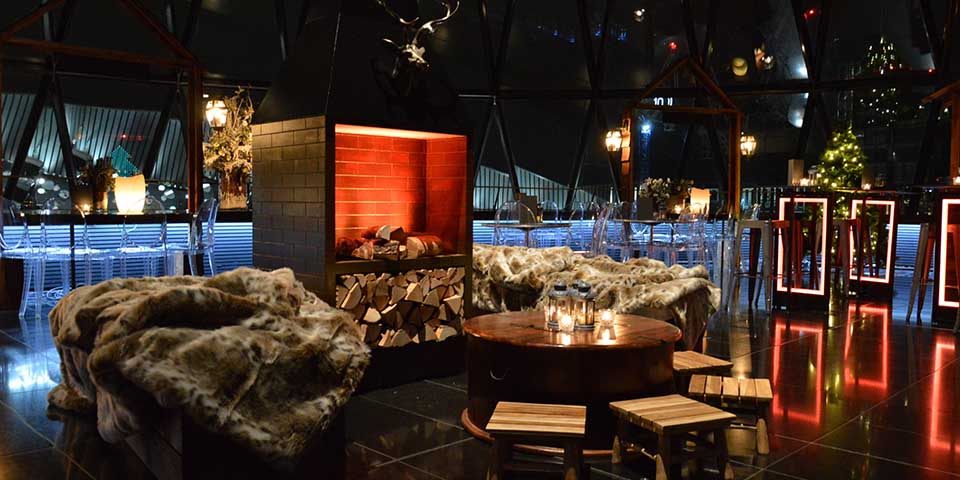 Where Christmas past and Christmas present combine
Once a building that had an important part to play in London's commercial activities during the 19th century, this venue has been beautifully restored and refurbished and is perfect for parties of 250-400 guests, depending on the style of catering you choose.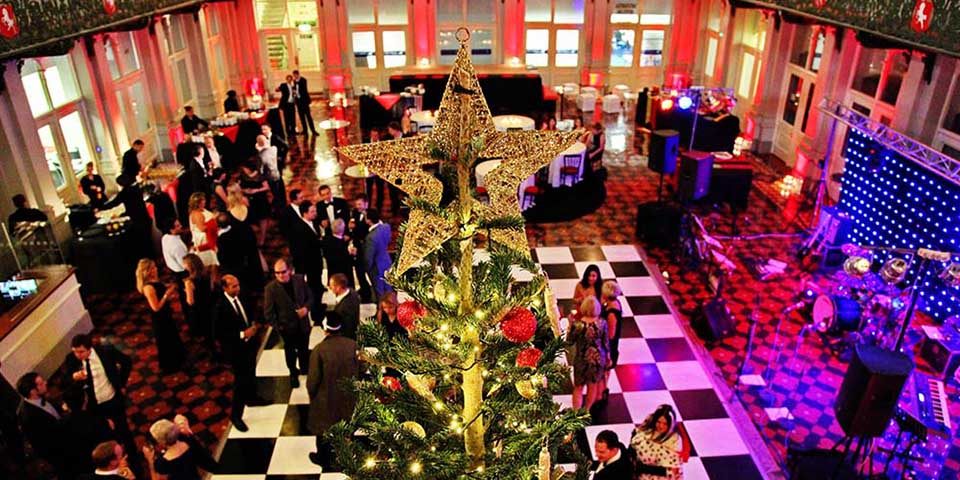 An ideal venue for elegant festivities
This former church was designed by Sir John Soane and built to celebrate the defeat of Napoleon. Now a venue for parties and events, this Grade I-listed property sits within landscaped gardens and is a truly spectacular setting for a Christmas party and one that will wow your guests. With a variety of rooms available – all of them breathtakingly beautiful and opulent – there's bound to be an ideal solution for your party.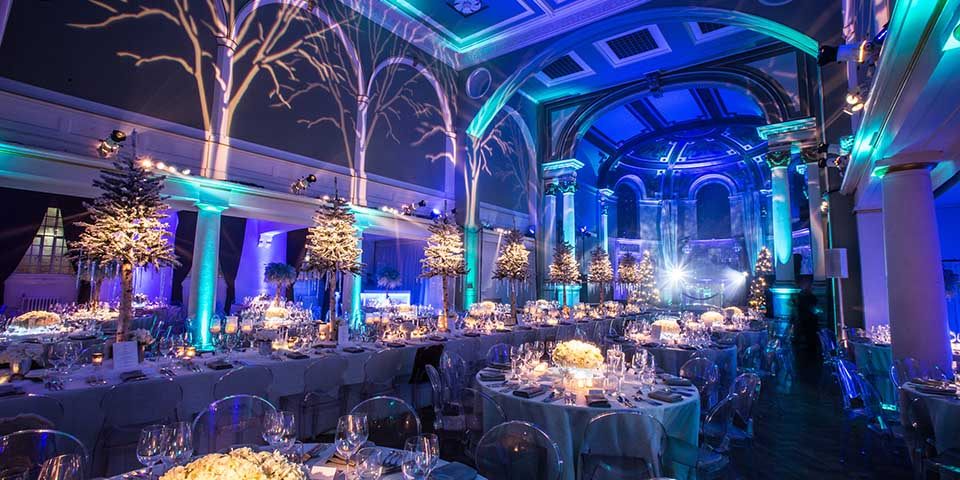 Fancy booking somewhere for your Christmas party? Why not contact us and find out more about our venue-finding service, which will make your venue search much easier!