Company and team culture are vital for business success. As we move ever closer to a work-from-anywhere world, organisations are adopting a more creative approach to supporting company culture, identity and teamwork. Discover the new virtual and hybrid event management and employee engagement tactics at play.
Discover the creative employee engagement and event planning tactics organisations can use to support culture, communications and employee engagement strategies as we move ever closer to a work-from-anywhere world.
Read time: 5 – 8minutes
Key takeaways:
— How remote working policies are shaping the events industry
— Why it's important to foster a portable team culture
— Three ways to bring creative flair to your next corporate event
"The largest social experiment of our generation" is underway, says Kshipra Thareja, Managing Director for Global Mobility Services at KPMG in the US. Kshipra goes on to describe a successful corporate work-from-anywhere framework as one that "has detailed communications and governance built in."
'Work from anywhere', where employees have a choice of two or more workplace locations, involves elements of remote working and hybrid working. And, in line with the findings in a new report by KPMG, Current trends in remote working, work from anywhere is here to stay.
The report finds that the pace of adaptation to this new era of flexibility varies globally from region to region, as well as by industry. But that 89% of global companies already have a remote working policy or are currently considering one.
To adapt to this future world of work and support economic growth, organisations will need a compliant and balanced approach to workplace flexibility, a greater adoption of technology, and careful consideration about infrastructure and data protection, not to mention company culture, identity and teamwork.
They will also need to find ways for people, teams, leaders and senior management need to stay connected to help reinforce employee experience, drive productivity and business performance.
Portable team culture
In a study by Cheerful Twentyfirst, 72% of in-house communications and events professionals cite 'team culture' as the biggest challenge to employee engagement in the next 12 months. Consistent messaging across communication channels, networking and learning opportunities will become more prevalent as companies focus on the promotion of teamwork and a strong company culture.
"To help team culture become portable and omnipresent, communications strategists and events planners are becoming more experimental and imaginative with their approach to culture-building and employee engagement," says Mike Walker, MGN events.
"They are trying new communications platforms and event structures, measuring the results and adjusting as they mature their approach and continue to evolve in line with fluid employee needs and preferences. Getting the balance right requires an adaptable, creative mindset and many of our clients today are developing just that."
We asked Mike to pull together a few examples of creative corporate events to help spark your imagination and support your work-from-anywhere culture:
Networking and new connections
Connectedness is a theme that resonates with many people today, and it's particularly relevant to the work-from-anywhere community. Part of the challenge can be bringing a real sense of occasion and vibrancy to a digital environment.
Including elements such as an interactive audience wall, where participants can respond to content and interact with presenters and each other in real time, keeps the event feeling fresh. Instant chat functions, team challenges such as problem-solving puzzles encourage people to make new connections and work with those outside of their usual teams.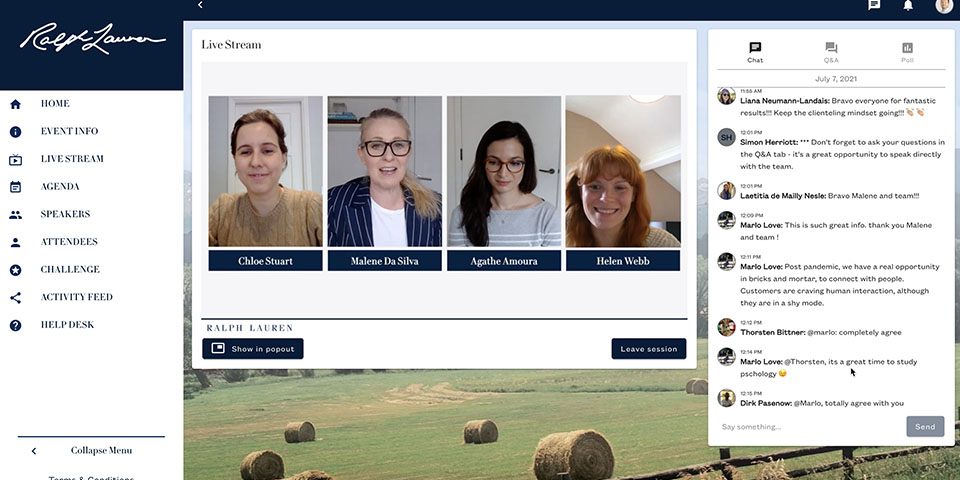 Learning and information sharing
As an organisation, your values sit at the heart of everything you do. It's always important to walk the talk. But never more so than when you're launching a new set of company values, road mapping a new company strategy, or unveiling a new program or initiative.
We advocate for challenging the status quo when it comes to corporate events. We create rich content including pre-recorded videos that support your messages and brand personality, giving your participants gifts that reflect your ethos, and creating opportunities for free-flowing information exchanges, competitions and question and answer sessions.
By blending gravitas with playfulness, our clients help make sure their learning opportunities and knowledge sharing agendas keep their people connected, stimulated and engaged.
Read more about how to tailor your corporate events to your employees' unique learning styles and personalities.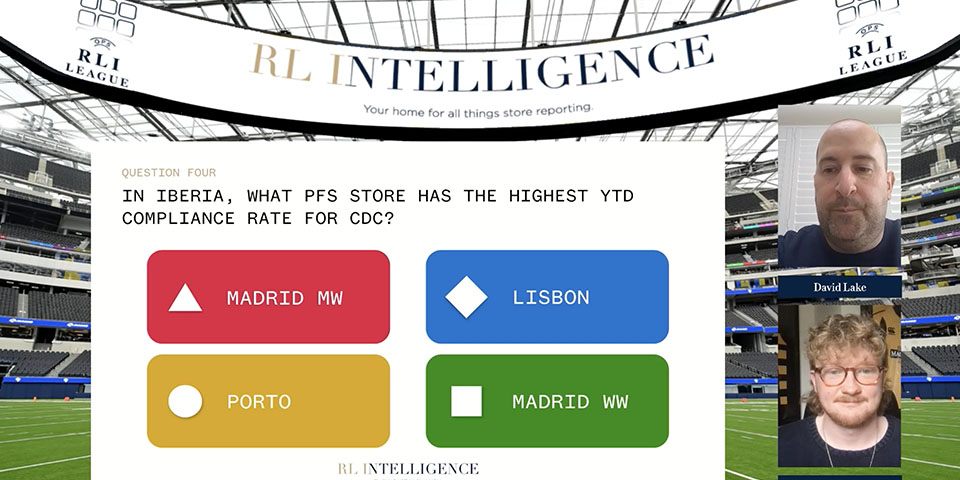 Socialising, unwinding and community building
Bringing people together for an afternoon of frivolity or well-being is a memorable way to celebrate their achievements, to lift people's spirits, strengthen team culture, or to simply encourage some downtime.
There are so many virtual entertainment options available today — from a virtual cocktail masterclass, disco yoga, lip-synch battle and escape rooms to celebrity guests. At MGN, we help our clients ask employees about their preferred activities ahead of time, send out tailored activity kits and gift boxes to their homes or office locations, and coordinate tech platforms and communications.
To learn more about how to drive team culture and connectedness to support your work-from-anywhere policies or for a walk-through of our solutions and services, contact our team via the form below, on 01932 22 33 33 or by email hello@mgnevents.co.uk.
You can also get more help creating successful internal events that support employee well-being in our 5 step framework for event success.
Further reading:
Engagement: How to personalise your employee event
6 reasons companies should have a hybrid employee event strategy
People-first culture: 5 ways to spark and measure engagement at employee events
Employee engagement: How to motivate staff in a post-pandemic world
8 ways to drive engagement at virtual events
Sources:
https://www.cit-world.com/
https://home.kpmg/xx/en/home/insights/2022/03/insights-on-current-trends-in-remote-working.html
2020 European Semester: Country Reports | European Commission (europa.eu)
https://www.cit-world.com/why-corporates-are-getting-creative-with-their-live-events