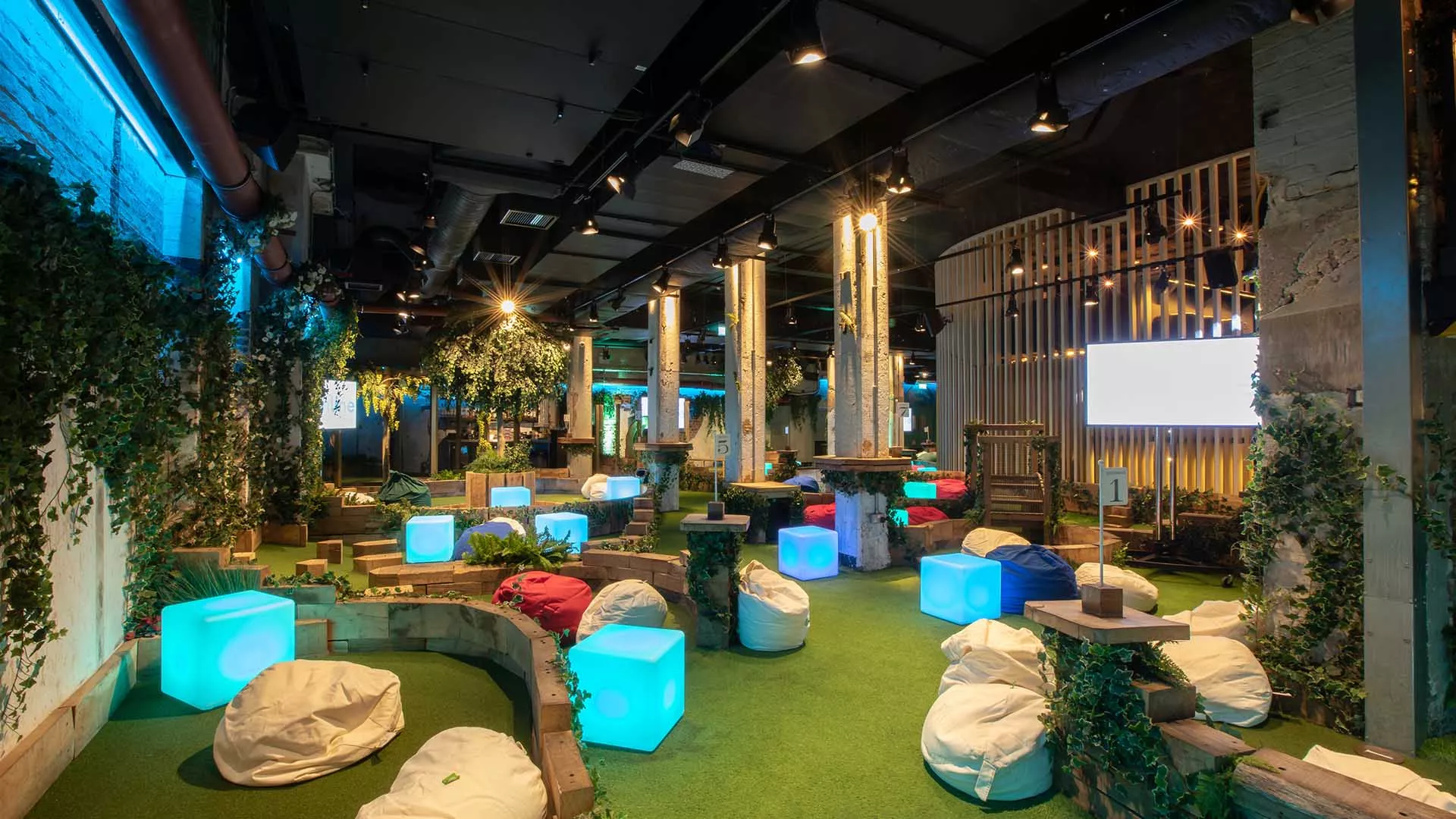 Asked to organise and manage a summer growth conference by one of our regular corporate clients, we planned an event that would be engaging, inspiring and fun. The event was aimed at a particular department of our client's business, bringing together 100 delegates to explore change in working practices, new initiatives and future plans.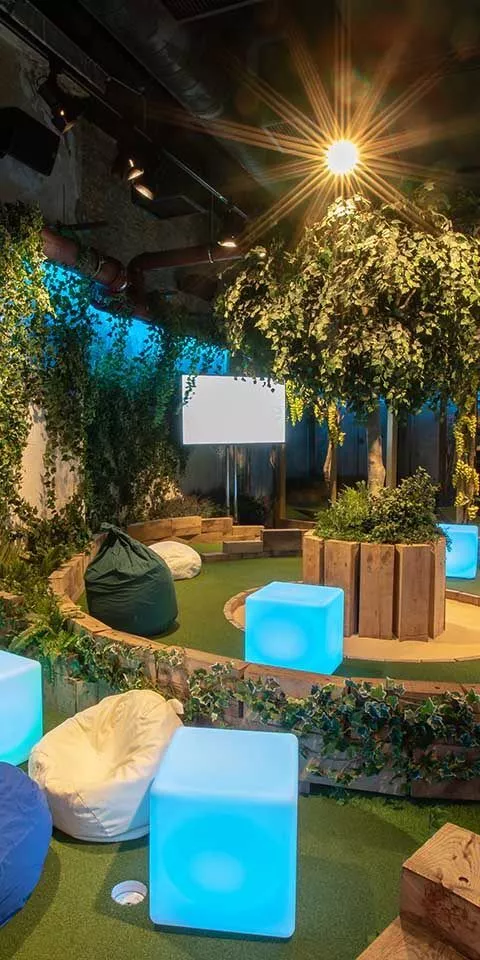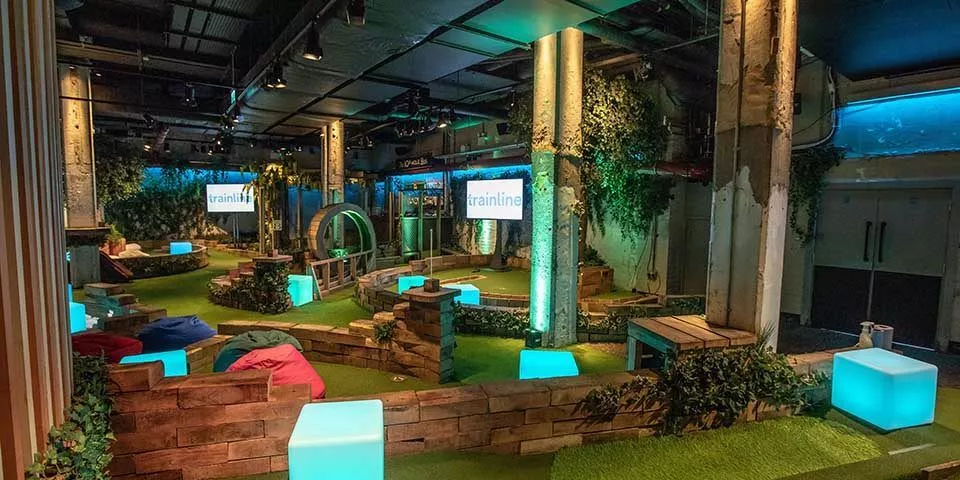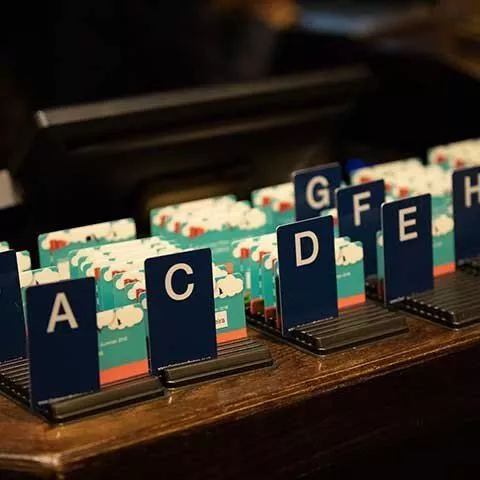 Rather than whisk everyone away from London, we found an ideal venue right on the doorstep – Swingers, a crazy golf club that has recreated the English countryside in the heart of the city. The quirky atmosphere helped ensure that this particular conference would be an unconference – relaxed and organic but still productive. The golf course became an alternative conference hall. We set up the main screen for presentations in the centre of the course to provide the focus. Delegates could then break away for impromptu brainstorming and discussion whilst relaxing on beanbags and LED cube seating.
We branded the entire event, from name badges to the physical space, provided all the required AV and lighting plus onsite event management. We also ensured a high level of interaction throughout the day, with surveys that provided immediate feedback to the presentations. The venue's catering team kept delegates alert and attentive with a great spread of food and, once the main business of the day was brought to a close there was little left to do other than play a round of golf!