Working with so many clients in the corporate sector to design and deliver major corporate event ideas which have a positive impact on their businesses – be it a summer celebration, Christmas party or team-building day – we always strive to add impact and elements of surprise that will create a unique experience. So it's great to discover the likes of Guineapig, people after our own heart, people who love to find ways of adding the wow factor with mad, wonderful, astounding product design and innovation.
Having incorporated two products into a large corporate event at Kensington Roof Gardens, we've seen at first hand people's reactions, which ranged from awe to an almost childish delight, so we decided that it's high time we sang Guineapig's praises and share their great ideas – or as they describe them, the 'extraordinary, functional objects' that come out of their Brighton studio.
Corporate event ideas – No. 1: Pours
Baristas make a good cup of coffee, mixologists know how to dazzle with a display of crazy cocktail shaking and tricks, Pours knows how to draw a crowd just by pouring a drink – and without any human involved. Pours is a table top invention and takes its inspiration from Guineapig's Tropism Well. Never has waiting for a drink been more mesmerising or fascinating, it's an experience in its own right and will also prove a great talking point. This product is being launched in the Spring so watch this space!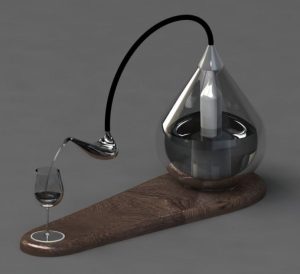 Corporate event ideas – No. 2: Tropism well
In a similar vein to Pours, the Tropism Well is the most incredible drinking fountain we've ever seen. Sensors detect when someone is nearby and this activates a gentle bowing motion to serve a drink – it feels rather zen-like and is ideal for creating a small oasis of calm in the middle of a busy event.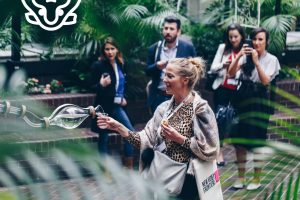 Corporate event ideas – No.3: Pluck & hug
Ever wanted to hug a lightbulb? You will now! These massive lights do more than simply illuminate an event space, they are a multi sensory experience. Whether they are covered in fur or a knitted cover, there is something utterly compelling about them – like moths to a flame, everyone's arms are outstretched for an embrace with Pluck & Hug. They feel so, so good. We can imagine these working really well as part of a team-building experience.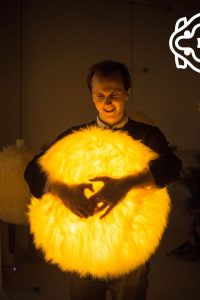 Corporate event ideas – No.4: Thought bubbles
Whether you want to use them as quirky decoration or have them customised with your brand or specific corporate messaging, these big bubbles will get people talking. Magically hovering in the air – up to 20 metres high – they can also serve as quirky signage or as a fun way of promoting sponsors of an event. We also like the fact that you can write on the surface – imagine the fun they would bring to a workshop or brainstorming session and how they would get everyone interacting.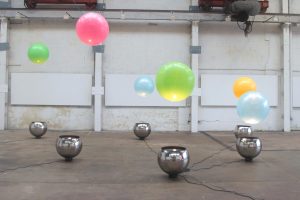 Corporate event ideas – No.5: Dancing spheres
What a great way to create a focal point around your DJ. These dancing spheres respond to music and have the power to get everyone on the dance floor. The spheres are available in a choice of colours, so they can easily fit into the chosen colour palette for your event, and the DJ table has the facility to be branded, so it's a great way of extending the brand messaging long into the night.
Guineapig launch two new products every year, so we're very excited about what we'll be seeing in 2018. And we can't wait to use some more of their fantastic products in future corporate events.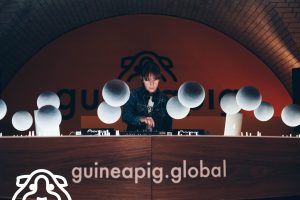 Get in touch with MGN events if you want to have a conversation about using the freshest technology from the event industry at your next corporate event! Call us on 01932 22 33 33 or email hello@mgnevents.co.uk