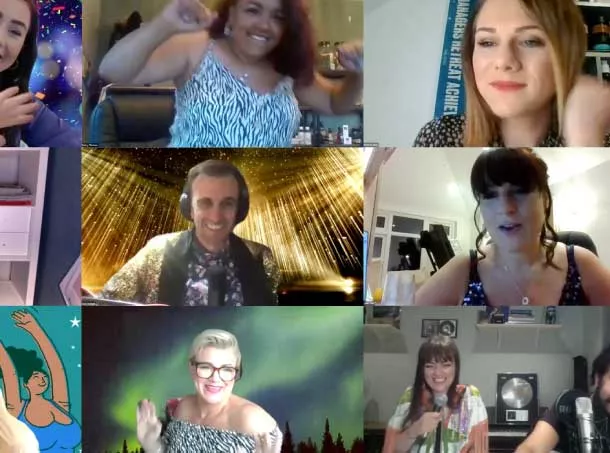 INCREASE EMPLOYEE ENGAGEMENT EVEN WHEN YOU'RE MILES APART
The annual Christmas party is THE event of the year all teams look forward to as a way to celebrate the successes of the past year. They're also the perfect way to increase employee engagement – but only when they're done right.
Christmas parties are especially challenging when you're dealing with remote teams. Getting the atmosphere right so everyone feels inspired, rewarded, and motivated for the year ahead while having a good time doesn't have to be complicated.
The guide is designed to make virtual events easy. You'll get a ton of ideas to really boost morale and facilitate social cohesion – even when you're miles apart.
GO FROM IDEA TO CHRISTMAS CHEER CONFIDENTLY!
Managing people is easy. Managing people online to get them excited and inspired virtually is a whole different ball game!
Make sure your biggest event of the year isn't an anti-climax with this guide you'll learn how to plan and deliver a brilliantly fun and engaging virtual party with all the holiday cheer you'd expect from a live event.
Simply click the link below to download your FREE guide today and plan your Christmas party like a pro!
Please complete the short form below to download this resource.