The whole concept of employee engagement is nothing new – for many years savvy employers have understood the importance of ensuring their employees are fully engaged in their work, feel part of a team that is well supported by managers and leaders, and they embrace the aims of their organisation. And in the current climate, with COVID-19 continuing to dictate how we live and work, employee engagement is perhaps more important than ever – something that KPMG chairman, Bill Michael, clearly forgot when he recently addressed 500 staff members in an online meeting and told them to 'stop moaning'.
Finding and recruiting the right people has always been a challenge for companies, that is a given and relatively easy to quantify because the associated costs of recruitment are there in black and white. But the greater challenge is how to retain talent and get the very best out of everyone. Recent research by Gallup in the US showed that over 60% of companies believe retention is more difficult that recruitment and 71% of leaders believe that employee engagement is critical to business success. In the UK, the Chartered Institute of Personnel and Development (CIPD) champion employee engagement and offer plenty of insight and further reading on the subject.
How MGN can help with employee engagement
Employees who are fully engaged in their role, and the company as a whole, are more productive, more committed and less likely to be absent from work than colleagues who simply go through the motions to draw a salary.
Employee engagement is something that we've been working on with many of our corporate clients over the years. Whether it's organising a teambuilding event or a company-wide conference, we've taken a proactive and strategic approach to every event to achieve our clients' aims to connect with employees and make them feel valued and appreciated – ultimately helping to deliver long-term improvements for each client's business.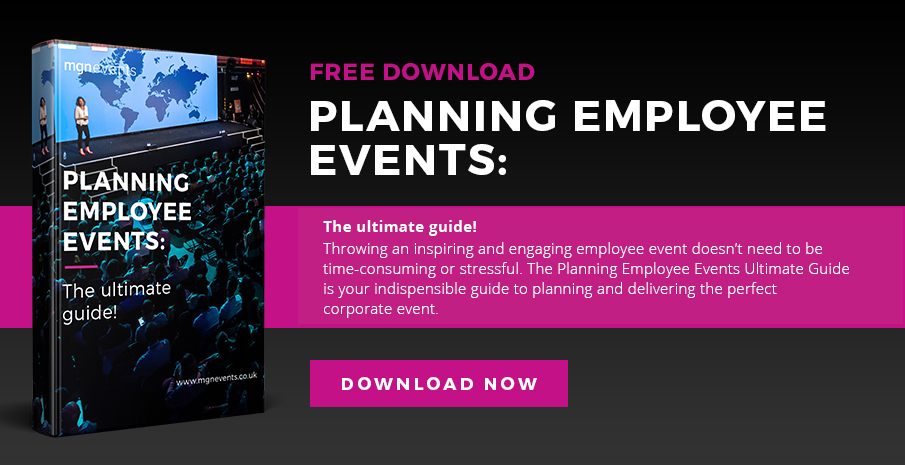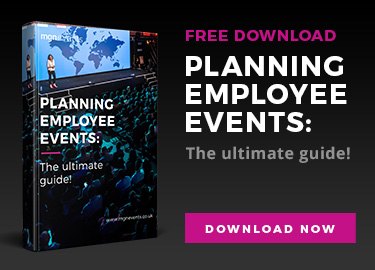 Part and parcel of company plans in normal times, employee engagement in COVID-19 times – often with employees working remotely and, largely, in isolation at home – is, not surprisingly, more of a challenge. Which is why we have introduced our virtual Employee Engagement Programme.
Totally bespoke, the programme is flexible and can be run over 3-12 months, depending on your requirements. Whether you have 100 employees or 1000, we'll work closely with you to understand what you want or need to achieve and then plan and deliver a series of virtual events. The focus might be on teamwork or leadership or you may want to find an effective way of rewarding people for their efforts in exceptional times. Likewise, mental health is a concern right now and we can offer a wide range of wellness activities – your programme can focus on any or all of these areas.
A great experience professionally delivered
The events we create are always distinguished by high production values and attention to detail, and our virtual events are becoming known for exactly the same. Our event planning team work closely with our design and production teams to ensure the very best experience for participants, with all technical aspects taken care of for a seamless and smooth-running event.
Our Employee Engagement Programme launched in January and many of our existing clients are now looking forward to new and innovative ways of keeping their people happy and engaged whilst the Covid-19 pandemic forces us all to work differently. And we're looking forward to helping our clients achieve measurable results in terms of performance and wellbeing.
Why not contact us and find out more about the employee engagement programme we could design for your business. 01932 22 33 33 or hello@mgnevents.co.uk