News of successful vaccine trials – and the subsequent vaccination programme now underway – has created a level of optimism that we are going to beat, or at least learn to live with, Covid-19. Getting back to normal may be a way off, but here at MGN events we've made it our mission to enable you to still deliver your corporate events and achieve your strategic aims. 
We've reacted agilely to the different ways in which companies are having to operate, both under lockdown conditions and when maintaining social distancing rules. It's definitely been the right time to fully embrace digital and the virtual world!
We've found solutions to the many problems suddenly thrust upon clients because of the pandemic. Along the way, we have listened, learnt, developed and refined what we can offer, and we will continue to do so for however long it takes before live events can once again take place without any risk.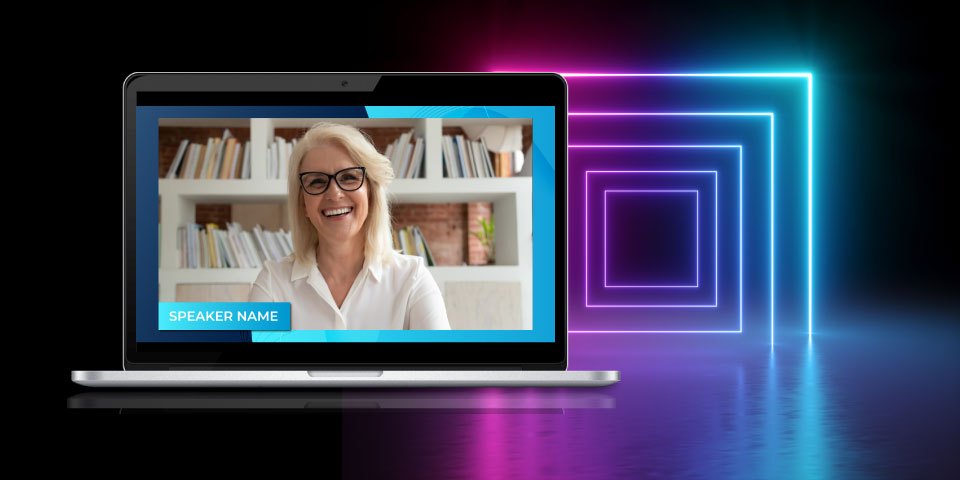 Embracing the virtual world
Back in March, everyone scrambled to start meeting on online platforms. But as time has gone on, many have realised that there are limitations. The CEO trying to command attention from their spare room, team members struggling with internet connection during an important kick-off meeting, the seeming impossibility of publicly recognising and rewarding individual achievements when staff can't be physically brought together in a venue.
High production values
Just as we transform venues and deliver exceptional experiences for participants, we now do the same online. We deal with the logistics, the technical aspects – and the high production values for which we have gained a fantastic reputation have been successfully translated into virtual events. Whether it's for an annual conference, a leadership team meeting or a town hall meeting, we know how to bring everyone together virtually, to make it a seamless experience. Below are just a few of the ways in which we deliver the very highest production values.
Presenter support
Essentially, we function rather like the director and production team behind live television programmes. We orchestrate live content, incorporate graphics, animation, music or video. And ensure everything runs smoothly, injecting high production values and elevating your event to a whole new level. We've even adapted our offices and now have our own virtual studio, from where we can control everything; from the online platform to slide decks, video, audio and the content itself. It means your speakers and presenters need only worry about what they have to say, not what buttons to press. They certainly won't need to worry whether the PowerPoint presentation will start when it should!
Content support
As well as making your virtual event run smoothly, we can make it look fantastic. Those graphics, animation and PowerPoint presentations we mentioned have to be put together in advance of the event. We know how to do it in style! We're very aware of the importance of following brand guidelines and our experienced in-house design team will make sure every element is on brand.
Virtual stage sets
Bring a little touch of the future to your event with green screen technology. We can film your speakers in front of a green screen and project them onto a virtual event set. Forget home offices with strategically placed books in the background; we can create a seriously slick virtual stage from which your speakers can confidently present their content! 
Choose your preferred platform
Whether you want to meet on Zoom or Microsoft Teams, or would prefer to broadcast via a secure private platform built to bespoke specifications, we'll work accordingly and advise on the available platforms. If you're not sure what to use for your virtual event, we can source the perfect online platform for you.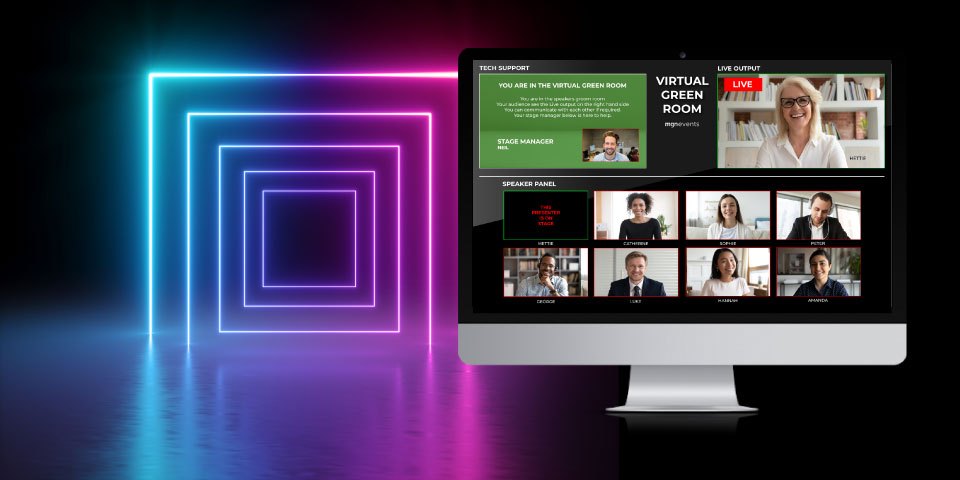 Employee Engagement Programme
Launching in January, we've developed an Employee Engagement Programme that is totally bespoke to your internal comms challenges. Employee wellbeing is undoubtedly a priority in the current circumstances, as is staff morale and motivation. Working closely with you, we'll design, plan and deliver a series of virtual events that can be run over weeks, months or a whole year. Designed to keep your staff connected, they can even be combined with your next virtual meeting or conference!
We offer a wide range of virtual event activities that are designed around, and closely aligned to, typical strategic aims. These include leadership development, teamwork, rewarding performance and wellness. Whether you want to improve team leaders' communication skills, recognise and reward individual achievements, strengthen bonds within a newly-formed team or alleviate the pressure placed on a particular team tasked with a challenging project, we have innovative solutions that participants will enjoy.
Are you planning Virtual Events for 2021?
If you're worrying how you're going to effectively deliver your internal and/or external corporate events in 2021, why not give us a call for an informal chat. We make your business our business and will help you achieve so much more than you might imagine. Call 01932 22 33 33 or email hello@mgnevents.co.uk