The amount of event technology that has been introduced – and continues to be introduced – into the events industry is staggering. For us, it's a little like being a child in a sweet shop, the excitement is palpable whenever we come across something new and special that will make a real difference to an event. It means we are constantly looking out for new technology developments and trends.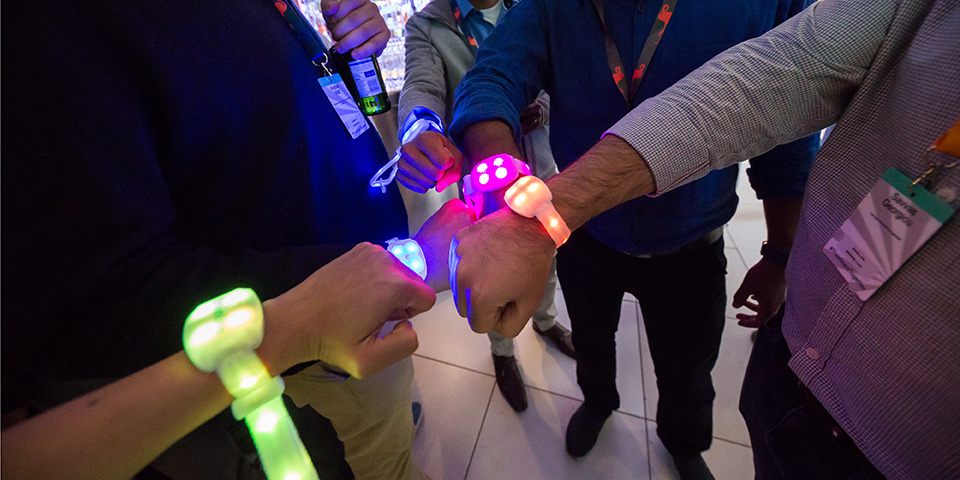 Event technology
We work with corporate clients who expect us to deliver events with high production values, ensuring a genuine wow factor and a smooth and seamless experience from beginning to end. Our aim is to go above and beyond client expectations and technology helps us achieve that. Not that we use technology arbitrarily and for the sake of it; our use of event technology is based on careful evaluation of what it will contribute to the overall experience.
Nor do we allow technology to dictate how we create an event. When we start work on a corporate event, every decision is based on achieving our client's business objectives for that particular event and how we can best deliver excellent return on investment. Event technology facilitates that end target. 
Some of the ways in which we've used technology to enhance corporate events include:
Easy event registration
We often create bespoke registration website for events, which include all key delegate information and provide realtime data to the event registration team. This makes the whole registration and arrivals process smooth and stress-free for delegates, the perfect set up for the event itself.
Interactivity
From apps to gamification and virtual reality, our clients have benefited from technology that totally elevates delegate immersion in an event. A perfect example of this is a summer conference and party for 500 delegates, where technology helped to bring people from different offices, indeed different countries, together. Live response tools are also really useful for encouraging greater participation, as well as providing valuable insight into delegate opinions. Harnessing social media goes hand in hand with this.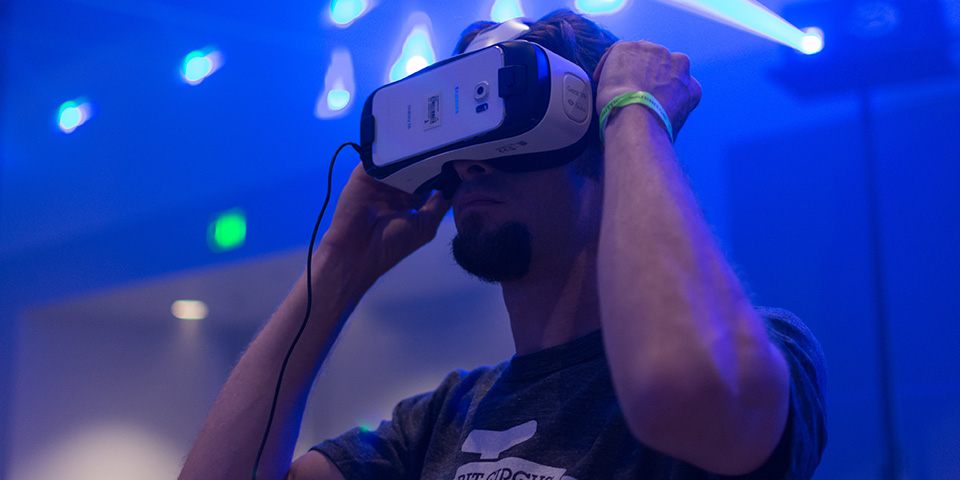 Lighting
Our highly skilled production team has always had a very extensive bag of tricks when it comes to lighting design. Technology is allowing us to push further and further in terms of creating a visual wow factor at events; from special visual effects to spectacular lighting transitions, all of which appear to happen effortlessly.
Measuring success
We've already mentioned live response tools and social media, and these provide plenty of data to analyse post-event. Event surveys are valuable for monitoring success and collecting feedback that can be applied to any future events. 
The fact that we have all this event technology at our fingertips is phenomenal. Far from the yawn-inducing conference of old, corporate events – done well – can now have a real buzz about them. Creating a sense of anticipation ahead of the event and ensuring that the event itself is an engaging and inspiring experience has become easier as technology develops. It's an exciting time to be in the industry and even more exciting to deliver incredible events for our clients!
Speak to our team regardless of the type of event you are planning. We'll quickly become part of your team and will provide all the support and expertise you need to make sure your event achieves your business objectives.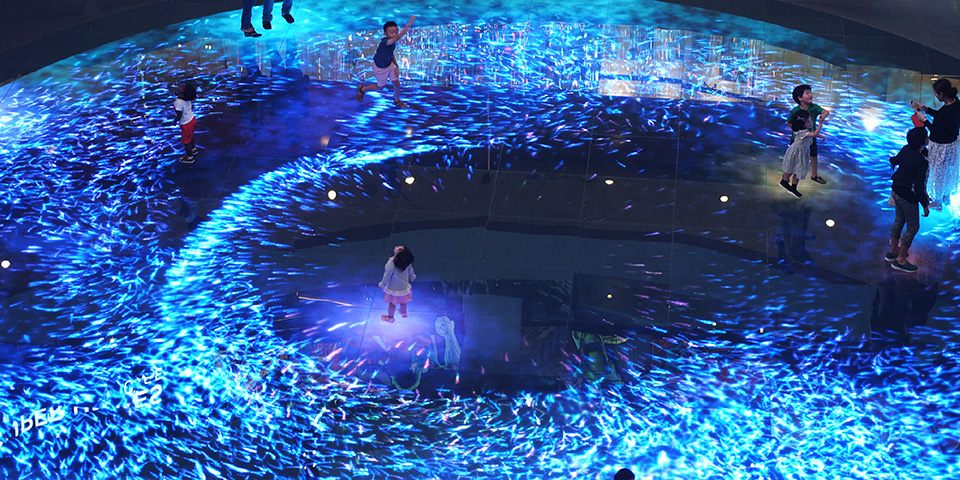 Introduce the latest event technology at your next event
Discuss your next event with our team. Our dedicated and experienced events management and technical production teams understand the importance of technology in events. We're here to help, sourcing, managing and delivering the latest event technology; helping you to deliver an event that matches your strategic goals.
We work as an extension of your team; an additional resource that you can lean on for us much or as little support as you need. We're experts in event technology and production. We'll take control of the technical details, giving you the peace-of-mind and freedom to focus on everything else. Call 01932 22 33 33 or email hello@mgnevents.co.uk to find out how we can help.