Ultra-high net-worth individuals are increasingly choosing experiential luxury – impactful, immersive experiences – as a way of creating memories and hosting meaningful celebrations. This article by MGN events one of the UK's best birthday party planners, explores the inspiration and expectations behind this emerging luxury consumer trend and how it's evolving in response to Covid-19.
Since the onset of Covid-19, attitudes and behaviours towards consumerism have shifted radically. Reports show that we're all more aware of our impact on the planet, society and the people around us. We're also looking for a greater sense of purpose and fulfillment – and it's influencing our everyday lifestyle choices as much as our business decisions.
As ultra-high-net-worth individuals, you're also looking for a new means of expressing and sharing love, wealth, status and generosity, which is driving demand for memorable immersive experiences. As such, the demand for experiential luxury is fast reshaping luxury sectors from travel and retail to hospitality and events.
In this article we discuss:
What is experiential luxury?
How the pandemic has affected experiential luxury
Experiential luxury and the 'wow' factor
The role of technology in sharing your special moments
The factors driving consumer demand for knowledge in luxury brands and services
Concierge services taken to new heights
As consumers, we demand transparency and control over our experiences
What does the future hold for the events and hospitality industry in a post pandemic world? How are these industries evolving?
Conclusion
What is experiential luxury?
As today's ultra-high-net-worth individuals, you're connoisseurs of luxury across every industry, from travel to interiors, dining and hospitality. You've seen – and experienced – it all. Well, almost.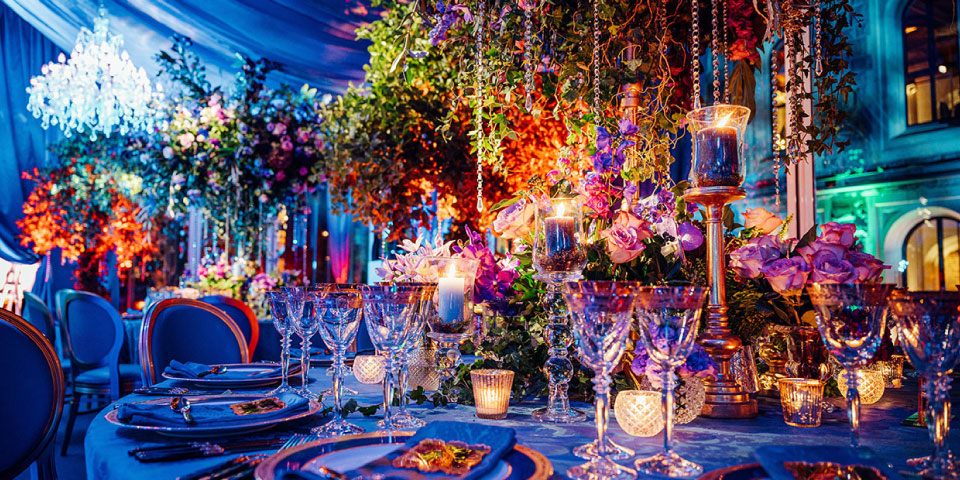 According to the latest edition of 'The Wealth Report' commissioned by Knight Frank, the number of ultra-high-net-worth individuals (defined as those with $30m or more), around the world is predicted to grow by 27% in the next few years to 2025 taking the population to 663,483. Over the same period, the number of millionaires globally is set to rise by 41%.
As this market grows, so too does the appetite for experiential luxury; a category that goes beyond 'standard' ideas of luxury and seeks to create rich, dynamic and immersive experiences which evoke the senses and delight them on multiple levels. No stone is left unturned in the pursuit of this special kind of experience and there is no shortage of people willing to pay for it. Space travel is one example of experiential luxury in action, aimed at ultra-high-net-worth individuals looking for an experience that until now, money couldn't buy.
However, it should be noted that what constitutes a luxurious experience for one person may not be for another, and so the term 'luxury' can be rather subjective. Moreover, it can differ greatly according to different market segments, cultural norms and the passage of time; what is considered to be luxury today will continuously change to become mainstream tomorrow.
For example, in the not-so-distant past, spas used to be considered as something of a luxury. However now they're a standard addition to every four-star hotel and included in many first-class and business airport lounges across the world. As an ultra-high-net-worth individual, a spa experience actually on board a flight would be considered more of a luxury experience for you nowadays.
How the pandemic has affected experiential luxury
The growth in experiential luxury across all industries is fueled, in part, by the global impact of the pandemic which has dramatically shifted both the priorities and expectations of consumers across the board. People are more conscious about where they're spending their time and money, with a desire for life experiences overtaking the desire for material goods.
In an age where everyone wants to 'Marie Kondo' both their living spaces and their lives, material goods alone no longer deliver the way they once did, especially not for consumers with more refined tastes (typically situated in more mature markets such as Europe and North America). Such consumers are looking for deeper and more meaningful ways to enjoy life and the success they have worked hard to achieve. And with a greater level of consciousness towards people and the planet, consumers are increasingly seeking fulfillment through experiences and not the accumulation of more things.
This can be especially true for you as an ultra-high-net-worth individual, since you'll typically already own a lot of material wealth and are likely to be looking for more meaningful experiences to enrich your life.
At the same time, many industries that were thriving before the pandemic have now experienced a downturn, such as travel and hospitality. And as with every other sector, travel and hospitality operators have had to find new ways of doing business, pivoting themselves to accommodate the new normal.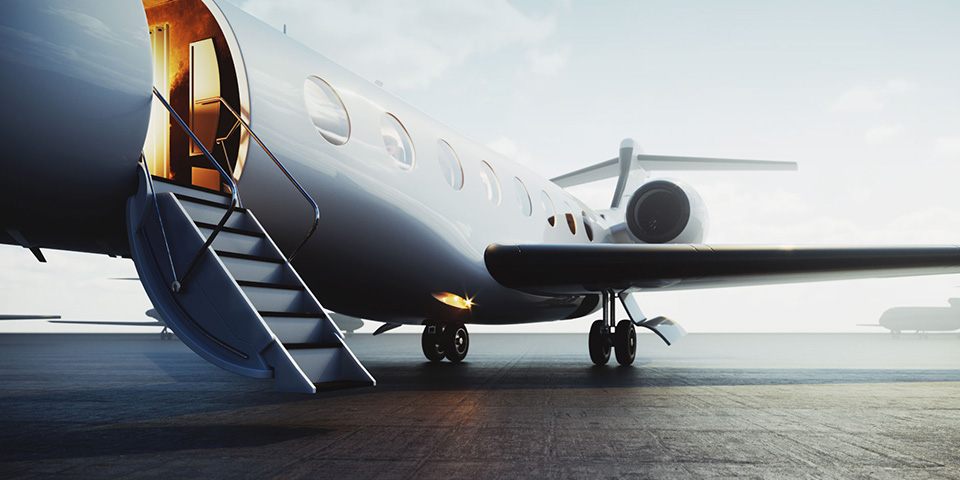 One way in which travel operators have adapted is by offering ultra-high-net-worth individuals uber-luxury experiences created exclusively for them. For example, many luxury island resorts can be hired in their entirety for the sole occupation of family and friends, thus allowing the opportunity of a safer holiday experience. With access to private jets, or the option to charter private flights, reaching these luxury island destinations is much safer too.
Despite the pandemic, people still have birthdays to celebrate, weddings to plan and anniversaries to commemorate. And discerning consumers still want to do it in style. But since these milestone events must now take place on home soil (quite literally in some instances!), we're seeing more people looking to emulate opulent experiences abroad in their own back gardens and country estates. For example, hosting high-end parties reminiscent of luxury travel destinations is one way to bring your favourite travel destination to you if you can't travel to it!
This approach also appeals to socially and environmentally conscious consumers who wish to continue to enjoy their luxury lifestyles in a way that's more sustainable. And so, what's really needed is for brands who specialise in luxury offerings to adopt an experiential luxury view which also takes into consideration impact on society and planet.
Experiential luxury and the 'wow' factor
Personalisation is the key to meeting the expectations of today's ultra-high-net-worth individuals. Done well, personalisation has the power to redefine the way in which people experience delight, to mark an occasion as momentous or to leave a lasting positive impression. It should evoke a deep and meaningful emotional connection, and leave us in no doubt that the product, service or experience was created solely for us. In this way, luxury is becoming more thoughtful and imaginative than ever before.
For any experience to have the wow factor, it must be highly personalised and elicit that deep and meaningful emotional response. As a consumer you need to feel as if the experience is completely bespoke to you and that your expectations have not only been met, but exceeded in interesting, innovative and creative ways.
Another way to amp up the wow factor is by introducing an element of surprise into the experience. Something totally unexpected which stimulates endorphins and provokes that unmistakable 'wow' response.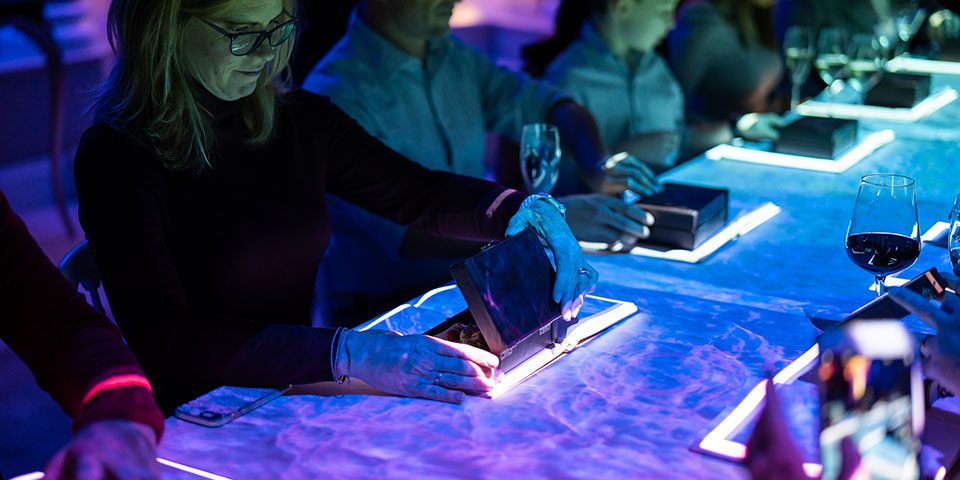 For a party, imagine a set of secret 'reveal curtains' suddenly opening to uncover a hidden stage just as the band strikes up. A flash mob, hidden among guests, suddenly bursting into song being another example. And taking things to the next level, projection mapping technology can be used to bring three dimensional, animated experiences to life in the real world.
Projection mapping offers an undoubted 'wow' factor value that can be tailored to work either on a large scale or for smaller, more intimate occasions. Work any of these experiences into your event as a surprise element and you're bound to provoke the emotional response that you're looking for and give your guests an experience that they'll never forget.
Today, as consumers, we value highly personalised experiences when interacting with brands and the products and services they offer. And as an ultra-high-net-worth individual seeking to enjoy exclusive and very special experiences, the importance of a highly personalised experience is key for you.
Indeed, exclusivity and differentiation mean a tailored experience that cannot easily be replicated – if at all. The rarity of the product and/or experience is what truly sets it apart.
For example, earlier this year, Rolls Royce announced that it would be building the world's most expensive car – the Boat Tail. Priced at $28 million dollars, only three will ever be made for sale. This impressive feat of engineering combined with artistry is entirely custom-made according to the specifications of the buyer. Not only that, the secrecy surrounding the build of each Boat Tail makes James Bond look like an amateur (as if one needed any further evidence of just how exclusive this car really is!).
The role of technology in sharing your special moments
More often than not, a brand's ability to consistently conceive and deliver wow experiences for their discerning clients directly feeds into the whole idea of experience shareability. When you experience something truly remarkable, you naturally wish to share it with your friends, family, and even followers on social media. This is especially true for Generation Z and Millennials who regularly use social media to document every snippet of their lives.
The existence of social media has perpetuated the desire to share amazing experiences far and wide – and this will be no different for you as an ultra-high-net-worth individual. As you seek to create incredible memories for yourself and loved ones, the act of sharing your encounters with others actually brings a new dimension to your journey of delight.
Technology can play a pivotal role in experiential luxury, transforming your experience and elevating it to new heights. Audio-visual effects, scent diffusion technology, projection mapping and augmented reality can all elevate a great experience into something truly special and worth sharing with the world. Neil Walker, Production Director for MGN events confirms this: "We're seeing increasingly sophisticated requests from our private clients. As a company at the forefront of events technology, we're able to bring their story to life in exciting and innovative ways."
Technology also plays a role in the act of sharing your rich and immersive experiences in a virtual space. Live streams over social media platforms enable millions of followers to see and feel things in real-time. And whilst there is no substitute for being there in person, technology allows for the second-best thing.
However, there's no doubt that it's the story behind your experience which holds the greatest meaning for you. As such, technology is just a tool that enables your story to be told, to be shared and to be experienced by the people you care about most. Hence, those who are helping you to create your own luxury experiences should have a deep understanding of the power of story and how it can be used to propel your experiences to new heights.
The factors driving consumer demand for knowledge in luxury brands and services
In the age of the information economy, we, as consumers, are more invested than ever in knowing the story and history behind the products and services we consume. Guests are no longer satisfied by just consuming the experience; they want to know intimate details of every element of it. For example, if they're attending a prestigious party, they'll want to know who made the food, from where it was sourced and its cultural relevance among other things.
This demand to know more about luxury brands and services is partly driven by Generation Z and Millennials who are very much concerned with social issues such as the environment and climate change, political activism and issues pertaining to race and gender.
For ultra-high-net-worth individuals – many of whom have a prominent status in society – it's arguably even more important to have detailed knowledge about the luxury brands they do business with. Ultra-high-net-worth individuals are likely to want to be aligned with socially conscious brands that take a stand on important consumer issues because, among other reasons, it reflects positively on them.
Moreover, wealthy and sophisticated consumers want to be involved in luxury experiences in an intimate way. The consumption of knowledge surrounding these experiences is in fact part of the experience itself.
For example, winemakers will offer wine tasting days where you not only sample the different wine types on offer, but you also learn about how the wines are made, the grape variations, ageing processes and so on. This knowledge enhances the experience and makes for great storytelling when sharing the experience with others.
Consequently, more and more brands are sharing their stories of origin, brand values and specialist production techniques to help us engage with them on an emotional level.
Concierge services taken to new heights
As an ultra-high-net-worth individual accustomed to the very finest in customer hospitality, concierge services are nothing new to you. However, as brands seek to fulfill your greatest wishes, the definition of luxury is escalating to reach new heights year upon year, especially in the travel industry. Since the onset of the pandemic, the concept of traveler wellness is becoming more important.
For example, Singapore Airlines will soon be bringing experiential luxury to the skies, launching a new partnership with Golden Door – the world's number one spa as voted by Conde Nast Traveler – that will provide a holistic approach to passenger wellbeing during ultra long haul flights.
The 'white glove' services that you're accustomed to are typically characterised by extreme attention to detail, comfort, convenience, speed, and emotional fulfillment. These services exist for one reason only: to make your life easier and better – and this level of experiential luxury is what you've come to expect.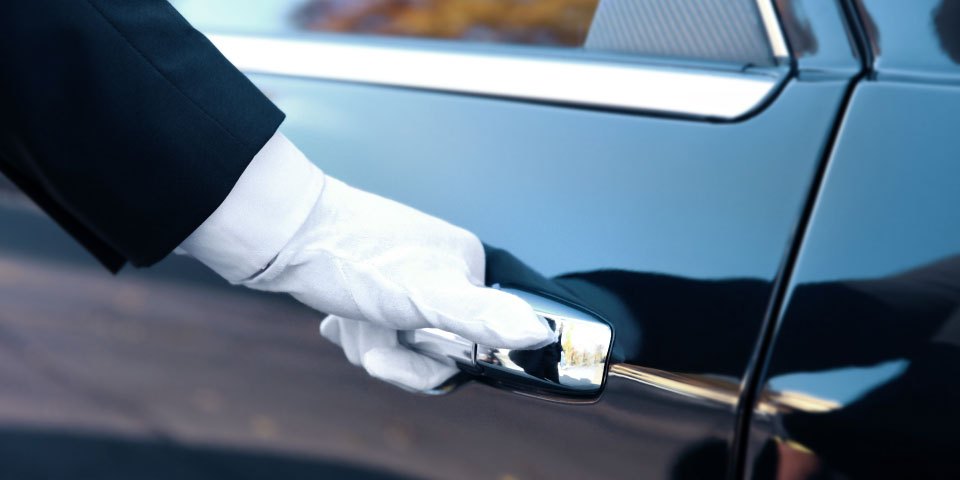 Therefore, the next frontier for both brands and discerning clientele is for the customer journey to be uniquely tailored to every individual from start to finish. You're no longer impressed with 'off the shelf' solutions that have been tweaked to make them more personalised; you expect a superbly well thought out customer experience that anticipates your every need and delights your senses at every touchpoint in your journey.
The real-time availability of data and the use of advanced analytics to track and tailor the customer journey can be critical to this service. Advancements in technology, data reliability and quality will continue to push both the boundaries and expectations of brands and consumers alike.
As consumers, we demand transparency and control over our experiences
In recent years, there has been a shift from brands towards more transparency in terms of the way they operate. This shift has not just happened as a goodwill gesture from brands, but rather, as already mentioned, has been driven by us, as consumers, demanding to know more about the provenance of our favourite products, how they're made and the impact they have on the planet.
Moreover, in an age where information is available at the click of a button, we're dictating what we want and where and when we want it. Inspired by what we see on social media – especially from high-profile influencers – we're looking for the very best in new experiential luxury trends. Armed with this information, as sophisticated consumers, we increasingly want to have more of a say – and ultimately more control – over our life experiences.
As such, we're much more likely to turn to businesses that offer us a more collaborative working relationship, helping us to shape and create our experiences, rather than taking a 'leave it to us' approach. Going forward, it seems obvious that businesses taking this path are likely to find themselves highly sought after in the markets in which they operate.
What does the future hold for the events and hospitality industry in a post pandemic world? How are these industries evolving?
There's no doubt the events and hospitality industry has been greatly impacted by Covid-19. According to research undertaken by the Office of National Statistics covering the first half of 2021, the industry had, at this stage, yet to recover to pre-pandemic levels of trading – despite tax breaks and increased spending per customer over the summer.
This is echoed by UKHospitality's Chief Executive Kate Nicholls in a recent article in the Financial Times who stated "The anticipation was that the recovery would have been stronger than it has been. It underlines the fragility of the sector. Businesses are not operating at full capacity and full strength."
However, the sector is fighting back and finding new ways to engage customers whilst also ensuring their safety. For example, nightclub vendors are installing sophisticated and expensive air filtration systems that change the air every ten minutes to avoid the spread of airborne viruses. The air is actually cleaner than what one would find in other enclosed spaces such as offices, schools and restaurants!
But the biggest evolution we're going to see within the industry is a move towards more bespoke experiential luxury experiences as people look to enrich their lives through memorable experiences over material possessions. Consumers are expecting to be treated with a more personalised and human touch – not just in terms of customer service but the actual experience itself. Events with extremely high production value utilising immersive technologies to tell a story will be key to luxury customer experiences that build genuine excitement, engagement and connection.
Mike Walker of MGN events explains, "As an experiential luxury events company, we're already accustomed to creating incredible experiences that our clients love. But now we're seeing a greater demand for more personalised luxury events as people are choosing more meaningful ways to share experiences with their loved ones."
Conclusion
As an ultra-high-net-worth-individual seeking the finest experiences money can buy, you know that experiential luxury is ultimately about crafting incredible, personalised and memorable experiences that endure in the hearts and minds of everyone they touch – and you expect the businesses that serve you to know this too.
Experiential luxury: Discover more
Find out more about immersive parties here: Planning A Party? Make It An Immersive Party and if you're looking to make your next luxury event sustainable why not read 'How to Make Sure Your Next Party Is Sustainable'? Bringing experiential luxury to parties, events and occasions is what we do. If you would like to discuss your next party or event contact our team either via the form below, on 01932 22 33 33 or by email hello@mgnevents.co.uk