There are no two ways about it, plastic and single-use items are on the nation's agenda. The documentary series Blue Planet II made everyone sit up and think seriously about taking responsibility for the environment and, thankfully, the government is beginning to look at ways to reduce plastic waste.
Coinciding with Earth Day on 22 April, the Association of Independent Festivals launched its Drastic on Plastic campaign, which saw festival organisers pledging to operate their events more sustainably and, as event organisers ourselves, we applaud and support this initiative.
So how can you throw an environmentally friendly event and still make it an awesome party or special event?
Whether you are personally concerned about protecting the environment or want to ensure that your next corporate event is closely aligned with your company's environmental policy, we've put together a list of 5 things that will help you make a more environmentally friendly event.
1. Send digital invites
Save paper, save on printing, save on the postage. Online platforms such as Eventbrite make it incredibly easy to ensure everyone gets all the information they need – from the initial invite to specific 'on the day' instructions. It also makes life easy for attendees, who can access everything on their mobile phone.
2. Avoid plastic and single-use items
Manufacturers are responding to the need for more environmentally-friendly products that are also attractive to use. Whilst most of us think of disposable paper plates as the stuff of children's parties, there are far more stylish alternatives that are perfect for corporate events. Palm leaf tableware is becoming increasingly popular. The products are totally natural, strong, look good and are biodegradable and compostable – some can even be reused.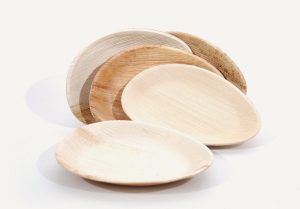 You'll probably be aware of the issue with plastic straws, so ditch them in preference for straws made from biodegradable paper or other natural materials such as bamboo. As part of its Last Straw campaign, this Evening Standard article provides some great ideas.
Simple decisions such as providing jugs of iced water rather than bottles will also go a long way to reducing plastic use.
3. Work with your caterer to minimise food waste
Getting food quantities right is always a worry. Provide too little and you'll have everyone grumbling (their stomachs, too!), provide too much and there will be waste to deal with. To minimise any waste, be sure that you know the numbers attending and any dietary requirements so that your caterer can plan quantities accordingly. And, in the same way that many high street food retailers work with charity schemes to distribute edible food that can no longer be sold, you could research any schemes operating close by that would welcome any untouched leftovers.
4. Think local
Most caterers pride themselves on working with local suppliers and seasonal produce. So when you're choosing your menu do take your caterer's advice so that what you're asking for won't be racking up a huge carbon footprint because it's being shipped halfway round the world.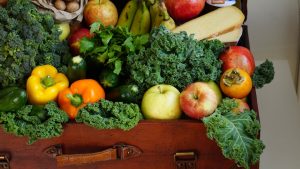 5. Travel green
If attendees are expected to travel any distance to/from your chosen venue try to cut down on CO2 emissions as much as possible. Can they all travel by train? Could you organise a coach to transport everyone? Can people car share?
6. Talk to your event organiser!
If you're working with an event management company then put the environment on the agenda. They can then work with all suppliers from the very earliest stage of planning to make your event as eco-friendly as possible – from the bar serving drinks in recyclable cups to lighting the event with LED lights.
Saving the earth doesn't have to cost the earth – you may even find you can save money along the way, which is a bonus. But most important, of course, is that your company is doing its bit and taking responsibility for the environment.
If you need help organising your next green event, please do not hesitate to contact us!