Why put off to summer what you can enjoy today? Especially when there's a selection of immersive event concepts that will intentionally invigorate your social calendar and enliven your celebrations, no matter the weather.
"A sculpted, luxurious white marquee is so much more than simply the means to create an event. It's a chance to embrace the spirit of lifestyle and celebration year-round, come sleet or shine," says Matthew Strange, Creative Director, MGN events.
Here's a selection of engaging immersive event concepts to make bringing friends, mutigenerational family, and even your community together for unforgettable experiences a reality this pre-summer season.
Read time: 3 – 5 minutes
Key takeaways:
– Create a nature inspired lap of luxury for multi-generations
– Open an arts and cultural haven for the occasion
– Explore the cutting edge of digital and tech for immersive event experience
A transportive, immersive event experience for nature and activity lovers
Grant your friends and family entry to an exclusive private oasis – setting the scene apart from anywhere else at this time of year.
A palm-fringed boardwalk meanders past enchanting courtyards complete with laidback but high-minded furniture design and a sculptural fountain creating luxurious and convivial lounge and dining areas.
Moorish, Mediterranean, and Caribbean hues and patterns bring the warmth of global cultures together. At the heart of your scheme, there's a lively centre punctuated by a host of dining and bar options, from casual grab-and-go juice bars and food stations for light bites and canapes to elegant cocktail bars and fine dining food stations.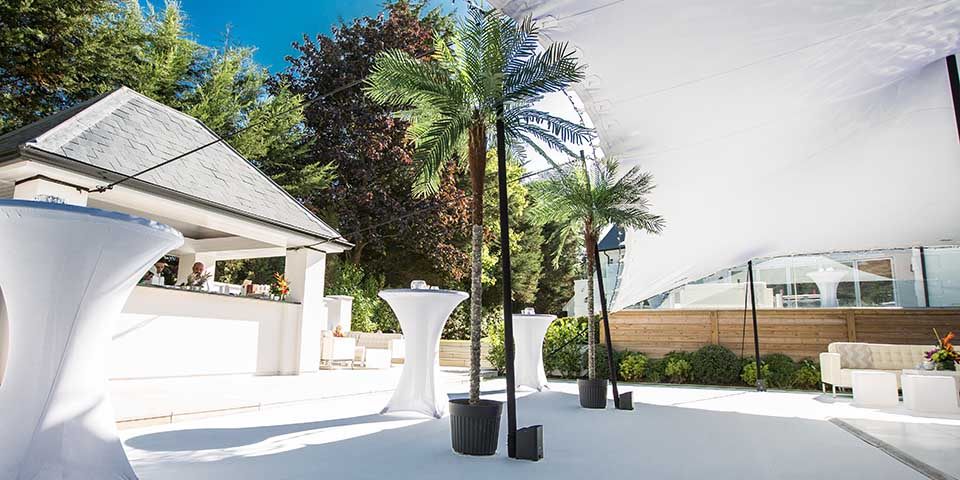 In contrast to relaxed spots for quieter conversations, discover spaces among the greenery and palm-framed water features suitable for experiences to keep the active or energetic engaged.
There's a sprung floor for a dance class or some rejuvenating Tai Chi, a workshop, immersive or augmented reality entertainment or interactive games. Adirondack chairs and luxurious beanbags on a large deck provide the perfect spot for lounging, gathering, and chatting in front of a cinema screen showing arts performances, sports events, or films.
Enjoy snacks from the menu delivered directly to your chair. Layered lighting, discreet heating, wall murals and fabrics create a warm, sun-drenched ambiance that ensures the event flows seamlessly from day to night, or even sunset to sunrise.
An inspiring arts and cultural haven
Deliver a masterclass in the arts and cultural interests as the central theme of your celebration or gathering. Harness the vibe of a U.S. seaside arts and crafts town such as Carmel-by-the-sea, California, or Portland, Maine.
Encourage your guests to meander winding paths between sculptures and gallery spaces showcasing beautiful art and curios and discover a micro amphitheatre, perfect for cultural entertainment such as a concert, musical performance or theatre – immersive and live action or traditional.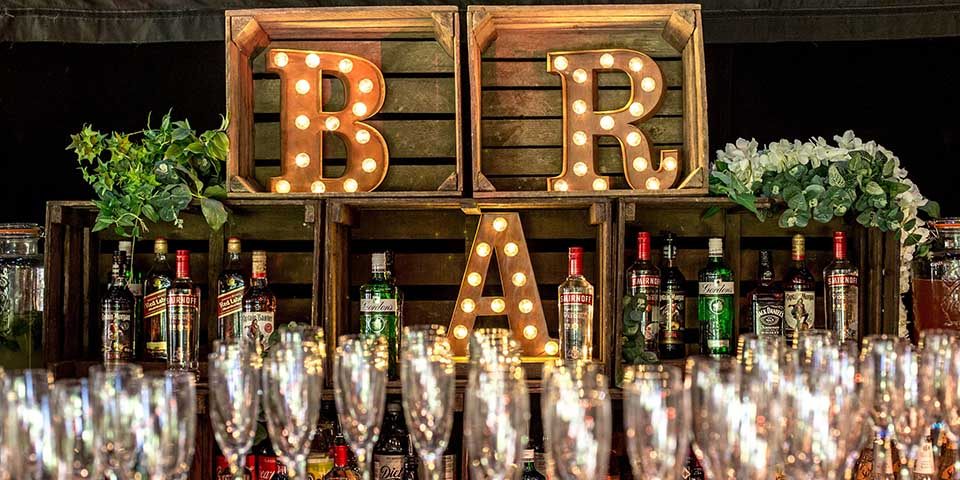 Throughout the space, pastel-coloured woodwork, striped awnings, and lush greenery are complemented by a video projection mapped effect of crashing waves, and the fresh scents of salty air and seafood — a delight for the five senses.
Champagne and oyster bars, café style seating and fresh seafood, and creamy soft scoop ice cream courtesy of nitro ice-cream pods bring a sense of lively fun to the event.
Allow your guests to experience a celebration of the craftsmanship behind the most exceptional craft cocktails or local wines with world-class sommeliers or learn more about a period or technique behind products and art. Embrace the spirit of the arts in a custom-designed immersive event for your birthday, anniversary celebration or community event.
An exciting journey into the digital era
Step into a truly immersive event experience and embrace the latest tech as a means of self-expression and creativity. Bring together multi-generations to discover how technology enables us to push boundaries and find exciting new forms of art and storytelling will create an unforgettable event.
With the use of a digital graffiti projector screen and infrared aerosol cans, enjoy virtually spraying designs onto a digital wall. An interactive art form that is predicted to be one of the hottest art trends in the coming year, each unique piece of graffiti art can be saved and printed, creating one-of-a-kind keepsakes.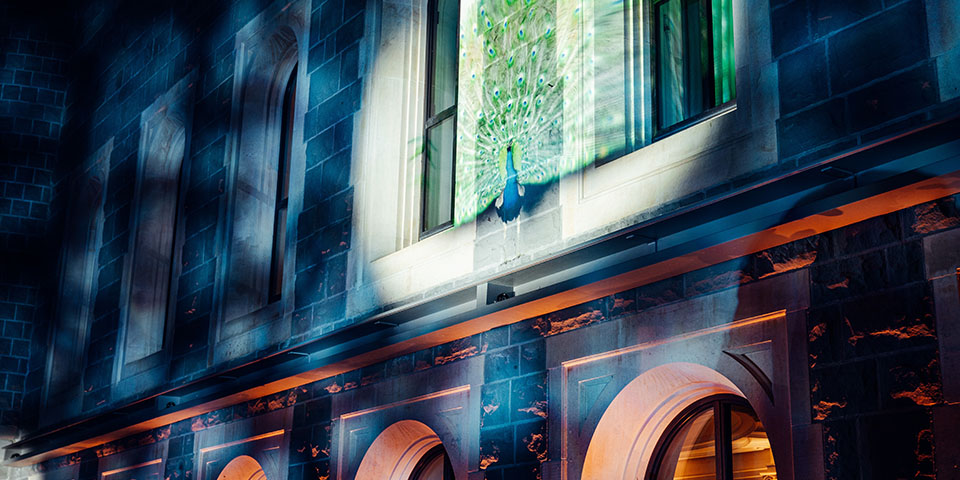 Lovers of art can enjoy experiencing a virtual art installation or seeing the story of a loved one's life being converted into an interactive experience with the use of Augmented Reality (AR) tech and smartphones. Consider video projection technology to map images and stories onto different surfaces within the marquee space, such as floors, walls or even water – turning them into beautiful, immersive, illusory displays.
Seize the chance to bring your loved ones or community together under one roof and make multigenerational magic. There's a style of marquee to suit any taste and need, from bespoke shapes to house extensions, from cosy short-term structures to weather-proof longer-term installations, affording party planners the chance to make their winter and spring event or party dreams a reality.
Looking to create an amazing immersive event experience?
If you're looking ahead to summer 2023, let 9 inspiring luxury summer party themes to spark your imagination. Drawing inspiration from sporting events to international travel and luxury goods, discover themes to inspire your next summertime soiree or celebration.
If you're interested in creating a tailored, immersive event experience, why not book a consultation, read our blog or speak to one of our dedicated event planners? You can either complete the form below or call 01932 22 33 33. You can also email hello@mgnevents.co.uk.
Further reading:
9 tips for hosting an immersive event experience your guests will love
How to create immersive event experiences that engage the 5 senses
3 time-saving steps to luxury party planning
Hosting the luxury event of the season: 7 essential considerations for briefing your event planner
2 immersive must haves for exclusive social events
How experiential luxury is emerging to meet the expectations of wealthy consumers in a post-pandemic world