Immersive experiences and the five senses. Experiential luxury is on the rise as people seek more exciting, innovative and memorable ways in which to celebrate life's milestones. Rich, dynamic and immersive experiences that delight and engage all the senses are highly sought after in every industry, from travel, food and retail to hospitality and events.
Indeed, immersive experiences take special moments to another level by inviting guests to explore a world where the lines between fantasy and reality become blurred. For an experience to be truly immersive in all aspects, it should engage all five senses (sight, sound, touch, taste and smell) in surprising and thoughtful ways, resulting in unforgettable experiences that wow guests and live on through stories that are recounted over and over again.
Here we'll explore some of the top immersive elements that engage the five senses to help create memorable immersive experiences that your guests will love.
1. Theming & Décor
Hosting a party based on a theme is one of the best ways to create an unforgettable experience for your guests due to the myriad of different immersive elements that can be utilised to bring your party to life. From big reveals to the finer details, a theme can ignite powerful and creative ways to immerse guests into another world.
For example, if you're going for an enchanted forest party theme, you're likely to be using lots of different lighting effects as well as foliage to create the effect you're after. But to really elevate the experience for your guests, think about engaging their sense of smell by using delicately scented candles and essential oil diffusers in crisp, woody fragrances to help create a mystical forest ambience.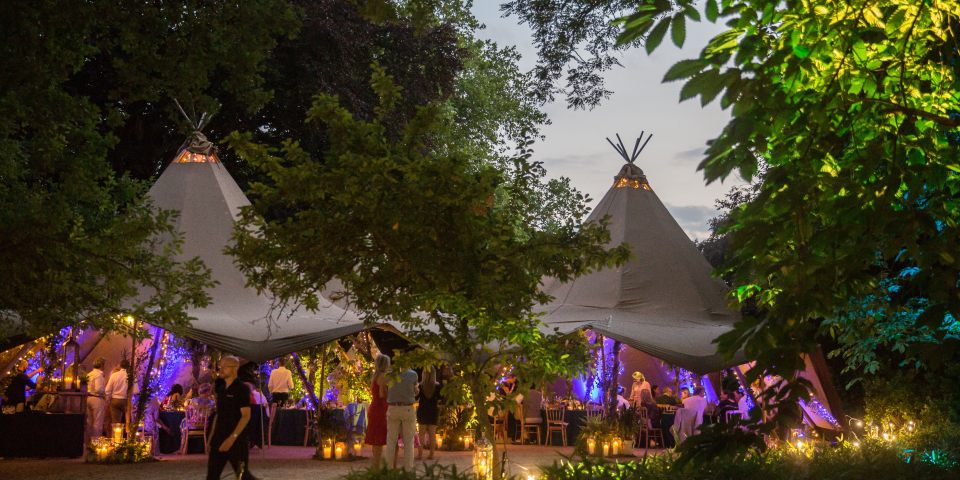 Similarly, think about how you can use different textures to engage the sense of touch so that guests literally feel compelled to reach out and touch things. Floral arrangements with branches and flowers can be set against sumptuous fabric tablecloths in silk and suedette to create a point of contrast and elevate the sensory experience of seated guests.
You can also recreate a misty forest floor by using dry ice which will add an element of intrigue and whisk guests away to another world. "There's so much we can do by way of small details to really immerse guests into another world," says Matthew Strange, Artistic Director at MGN events.
Event décor, signage and stationery all need to be coordinated properly to reflect the chosen theme; even the smallest details like the type of font and card used for invitations can leave a big first impression on guests. This is especially important when serving ultra-high-net-worth individuals who expect the best of the best in every area of their life – including special celebrations.
2. Specialist lighting and sound effects
Specialist lighting and sound effects are extremely important when hosting immersive experiences, as these elements will be key to bringing a chosen theme to life, as well as helping to tell a client's unique story.
Lighting effects and music can be finely tuned according to different stages of your party and will help set the tone and energy of the program. For example, if you're hosting a birthday reception in the evening, you can begin with calm, relaxing music and mood lighting as guests arrive but towards the end of the evening, you can have high energy music and lighting as guests hit the dancefloor.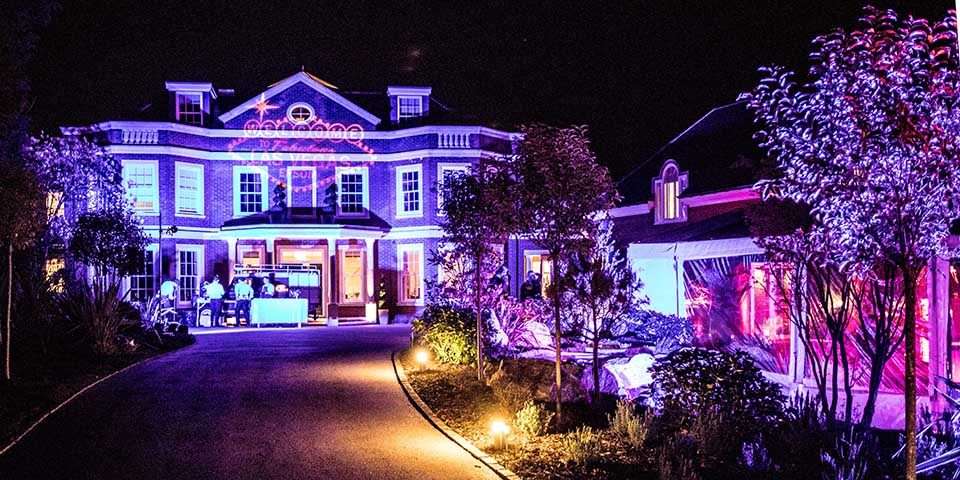 Exterior lighting can also be used to amazing effect by lighting up buildings and structures such as bridges, homes and gardens to set the right tone for the party before guests even get inside.
Neil Walker, Director of Production at MGN events says: "We've transformed many ordinary spaces and surfaces and brought them to life with breath-taking lighting concepts. From stately homes to private marquees, we know how to use intelligent lighting to create immersive experiences with that unmistakable wow factor."
3. Projection Mapping
This clever technology uses video projection to bring a series of elevated and memorable immersive experiences to parties. Surfaces such as buildings, floors and even water can be transformed into eye-catching, stunning immersive displays which take guests into an illusory world.
"We use projection mapping to really bring stories to life in a way that wouldn't be possible with other forms of technology," says Walker, who recently created an immersive dining experience for a client in Virginia Water using projection mapping technology.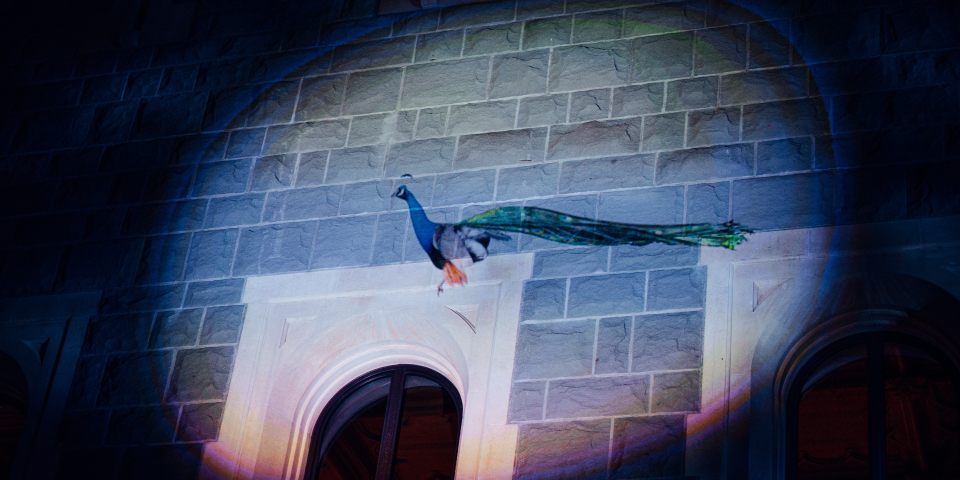 Projection mapping technology is very versatile and with the right expertise, can be tailored to any event to bring an immersive dimension to it.
Other projects that Walker and his team have been involved in include the projection of playing cards and dice to look like they were raining down on guests as well as images of peacocks projected onto a client's home for a luxurious birthday celebration.
4. Experiential Food & Drink
If you really want the food and drink you serve at your party to leave a lasting impression on your guests, then immersive experiences are the way to go. For example, you can create an educational experience for your guests with live cooking stations that allow them to ask the chef about the history, provenance and cultural significance of the food they are going to eat.
Another fun, engaging and interactive experience you can bring to your party is flair bartending. Guests can become expert mixologists as they are taught how to create, shake and even flair their own cocktails – an experience that is sure to be loved by all and talked about for a long time to come.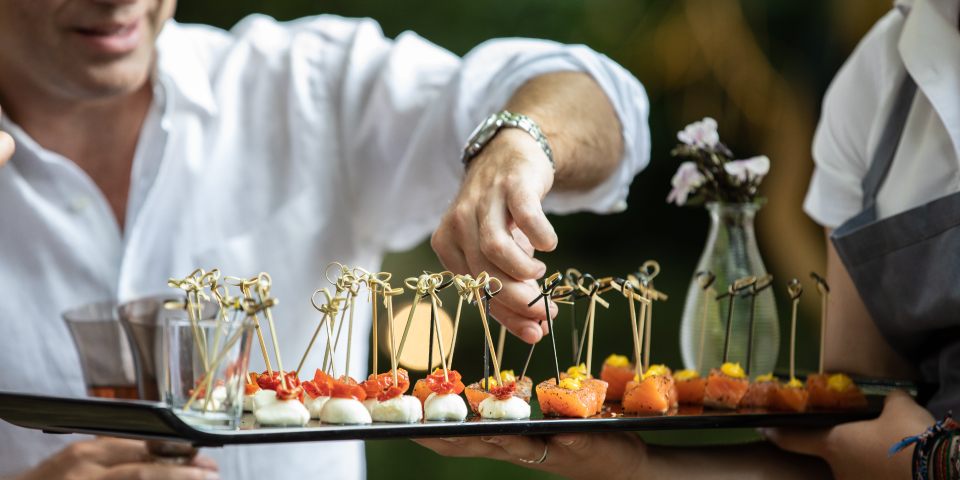 However, if you really want to up the ante, there are some amazing foodie contraptions that will elevate your party to new heights. For example, edible mist cocktails are alcoholic drinks that have been vapourised and can be ingested using straws from chrome pods with changeable coloured lights And just in case you're wondering, yes you can get tipsy on them!
Dessert hasn't been left out either; your guests can enjoy creamy delicious soft-scoop ice cream in an instant from nitro ice-cream pods. Flavours change throughout the party and can even be coloured to complement your decor. And if – for whatever reason – you've ever wanted to sound like a chipmunk, then edible balloons filled with helium gas are an absolute must!
5. Actors
Depending on the type of party and theme, the use of real actors is a very clever – and underutilised – way of immersing guests into your experience.
For example, when MGN events were approached to create an immersive Sherlock Holmes themed 30th birthday party, they turned to actors to help set the scene and interact with guests to bring the whole experience to life.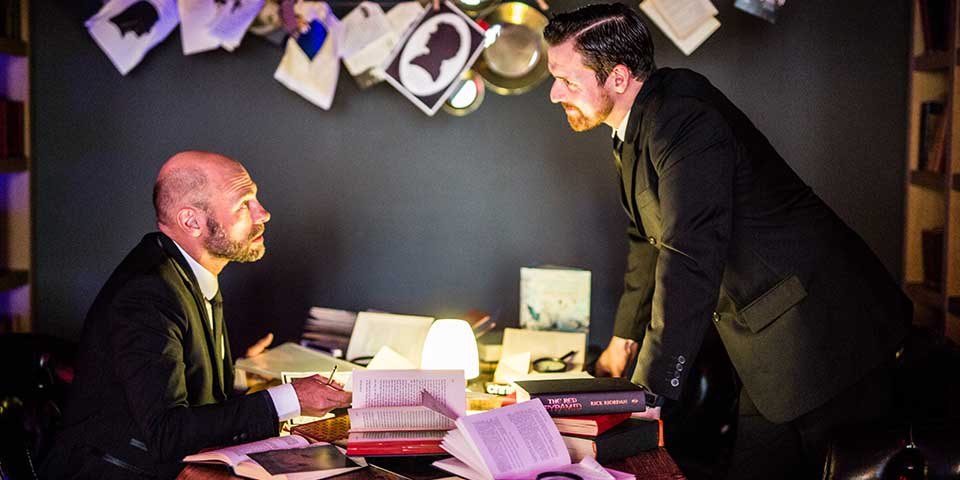 In another event – which was themed on the Great Gatsby – actors were given authentic backstories from the 1950's which they used to draw guests in and keep them entertained.
The use of actors is not only great for creating truly memorable and immersive experiences for guests but is also a really fun way of taking some of the pressure off the hosts in terms of keeping guests engaged throughout the event.
Actors can also help guests who are a little shy to get more involved and fully enjoy the party.
Conclusion: Immersive experiences for the five senses
In this article, we've highlighted just some of the ways in which you can make your next party an experiential treat for your guests.
The main point to remember is that whichever elements you choose to include to make your events into immersive experiences, the safety and comfort of your guests should always be top of mind and they should never feel forced to participate in any activities you have planned.
Moreover, the whole party should feel relaxed and calm – despite the sheer amount of planning and organisation that goes on behind the scenes. Indeed, extravagant ideas that have been executed poorly can completely derail your party and create memories for all the wrong reasons!
So if you're thinking about hosting an immersive party for your loved ones, consider hiring an expert events management company that can provide specialist help and support for every aspect of your dream celebration.
If you'd like to discuss creating immersive experiences for guests at your next party or event, you can contact our team either via the form below, on 01932 22 33 33 or by email hello@mgnevents.co.uk