Summer party themes: If you're looking for inspiration for your next summer celebration or luxury social soiree, we have pulled together three party themes for you to explore — Sporting events, Travel and Luxury goods.
We have also called out three examples within each of our party themes, giving you a total of nine discerning, detail-oriented concepts to consider. Plus, follow our 7 tips for hosting the luxury event of the season, and you'll well on your way to hosting an event that meets your exacting standards.
Read time: 5 – 8 minutes
Key takeaways:
— Take cues from Royal Ascot and other internationally renowned sporting events
— Party themes inspired by the world of luxury couture, cars and interior décor
— Lean into stunning travel destinations for party themes, ideas and inspiration
Summer party themes: #1. Sporting events
Matthew Strange, Creative Director at MGN events, says: "For your next summertime soiree, consider recreating the effervescence and fun of your favourite sporting fixture. Sports tourism is one of the hottest travel niches today. You might have a sports afficionado in the family or want to create an intimate gathering with friends and family to celebrate a world-renowned international event. Let these sporting heavyweights inspire your next event."
Wimbledon:
There's clearly a place for sparkling wine, Pimm's cups, lemonade, punnets of strawberries and clotted cream at an event designed to pay homage to this world-class event. Your menu might include seasonal dishes, salads and terrines made with the freshest market-sourced ingredients. You could either set out picnic blankets on your lawn or in the grounds of your chosen venue or provide long tables draped in crisp white linen.
On the other hand, you might prefer to create a private member's club feel and decorate your space with antiques, club chairs and tasteful or vintage tennis paraphernalia. When it comes to your upholstery and fresh flora and fauna, accents of green, purple and white will be suitably evocative of the event.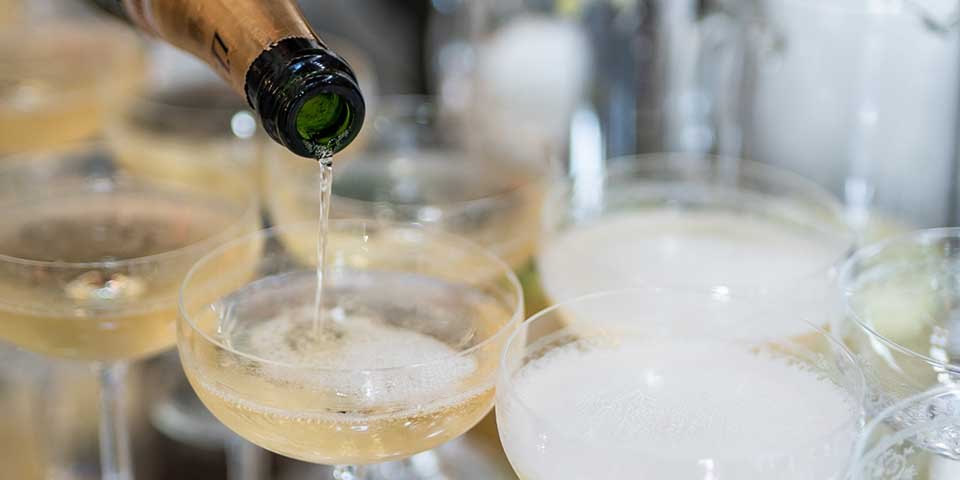 Royal Ascot:
The Ascot experience revolves around flat racing and fashion, and Michelin-star food and drink. Whether you opt for a formal white glove service, four-course dining experience or a relaxed, suitably chic buffet followed by afternoon tea, set the scene with gleaming tableware, crisp linens, and cut stems or potted, sustainable flowers.
With its history stretching back to the early 1800s, you have plenty of sartorial ages from which to choose as a dress code. You could choose to keep it Royal Enclosure contemporary with grey, black or navy morning dress for the gentlemen, and modest-length dresses or trouser suits for the ladies, accompanied by suitable hats, headpieces, or fascinators. Show live or archive footage to create a bustling, exciting atmosphere within your home, venue or luxury marquee.
Summer Olympics:
Representative of more than 200 countries, there is never a dull moment at the Olympics. Nor is there a better opportunity to get a feel for the Games' host country. Take inspiration from past or future host countries and draw on its cultural, heritage, gastronomic and sporting cues.
Take Tokyo as an example. You might take cues from the eclectic architecture in the city – from the ultramodern flagship Prada store with its iconic glass façade to the iridescent Louis Vuitton Ginza tower. Or from the SunnyHills Minami-Aoyama wood lattice design with criss-crossing timbers to the Sensoji Temple with its bold red gate and five-storey pagoda.
You might also make couture your starting point. In the city, street fashionistas in the Harajuku district rub shoulders with luxury label urban streetwear and form the melange of styles that is modern Tokyo fashion. The stylistic cues and opportunities to blend East and West at your next event are endless.
Summer season party themes: #2. Luxury goods
"Lines and form. Pattern and texture. Innovation and craftsmanship. Heritage vs contemporary. Machine-made versus hand-made. Turning to cutting-edge couture or luxury goods can provide an excellent stylistic jumping off point for a unique summer event," continues Matthew. "Here are three ways in which you could let your taste or passion guide the look and feel for your celebration or event."
Cars:
You might be an F1 afficionado. You might collect classic cars. You might want to showcase Aston Martin, which has recently redesigned its iconic winged logo for the first time in two decades. Or, if the scent of charred rubber is up your street, you might want to recreate and relive the excitement of the Goodwood Festival of Speed or celebrate the 2023 World Endurance Championship ahead of time.
From Ferrari to Porsche, Mercedes to BMW, Tesla, Lotus and Lamborghini, bring colour, curves, front-hood intakes, fender vents and touches of chrome, leather and steel to your event's décor. Set against black and white chequered upholstery and flags, this theme is sure to bring any country estate or marquee event to life.
Couture:
In 1995, Theirry Mugler created a cyborg suit for his autumn/winter show. It was later featured in US Vogue's November issue, where the magazine described it as "a frightening and tantalising image for the dawn of the internet age." In 2018, Valentino created a feathery pink couture gown, which broke the internet – twice. Lady Gaga wore the gown for A Star Is Born at the Venice Film Festival, causing another internet meltdown.
Georgio Armani's atelier presented diamante polka dots in 2014. Linda Evangelista wore a Chanel Haute Couture wedding gown at the house's 2003 autumn/winter show. Cocooning swaths of Chinese and Japanese influenced materials and designs almost submerged models at John Galliano's Christian Dior spring summer 2003 catwalk show. And Kate Moss graced the catwalk in 1993 wearing an ensemble of Yves Saint Laurent romantic, floaty floral prints.
No matter the decade or the house, let haute couture provide you with a rich palette of inspiration for party themes at your summer events.
Décor:
Look no further than interior design trends for 2023 as inspiration for your summer party themes. With Renaissance architectural cues popping up in the form of arches in architecture, furniture design and decorative elements, arched mirrors and murals will help to create a dramatic backdrop for your party.
Having one Instagrammable feature wall is a must-have for today's modern parties and functions. Cyber punk and digital realism is not only taking the art world by storm, but neon brights are also set to make their way into interior design, and therefore party concept design.
When it comes to other standout colour palettes, lavender, brown sand, wellness blue, deep green lake, red latex and monochromatic styling with touches of gold or brass will be stand-out features. And reinvented heritage will bring together classic patterns, fabric treatments and objets d'art with contemporary, complementary furniture and lighting.
Exclusive summer event theme #3: International travel
"Bring home the style, gastronomy and vibe of your recent summer escape to share with friends and family at your next celebration or event," says Matthew. "Take design cues from your favourite seashore, forest escape, countryside hideaway or city and pay homage to the details, cuisine and decadence or laid-back luxury that you have discovered on your travels. Here are three fabulous destinations sure to provide inspiring ideas for party themes for your next summer event."
Hawaii:
From the museum-quality art, tropical flora and oceanfront breezes synonymous with the Four Seasons Lanai, treat your guests to a five-star experience at home.
Recreate a botanical garden in which your guests can meander or style your pool so that it resembles a tropical lagoon. Offer up Japanese cuisine inspired by NOBU LANAI and treat your guests to a head massage or spa experience in between courses.
Malta:
Rich in history, culture and architecture, the sun-soaked archipelago boasts sights that have long been preserved on the silver screen. The medieval walled city of Mdina, for example, features meandering alleys, bougainvillea covered honey-coloured stone walls, pink and turquoise doorways and staggering views across the surrounding countryside and out to sea.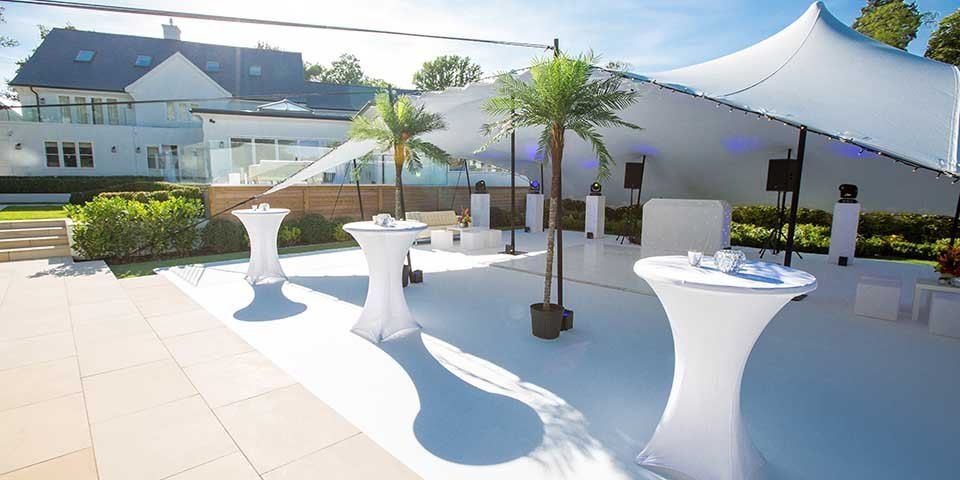 Bring the idyllic colour palette, architectural features, and al fresco dining ambiance to life in a courtyard setting or stunning see-through marquee. Consider bringing home the ambiance and flavours of the Xara Palace Relais & Château, for example. Lean into exquisite fresh fish and seafood, as if sourced at a Maltese fishing village, braised pork belly, beef or chicken and charcuterie with flavours of fennel and olives.
New York:
The bustling, vibrant atmosphere, myriad cultural experiences, iconic skyline and eclectic cuisines of this destination city need no real introduction. Why not bring your very own Manhattan to life by incorporating the thoroughly modern design sensibilities and cuisine of The Ritz-Carlton, New York NoMad into your at-home soiree or birthday celebration.
Set against a backdrop of video footage of downtown Manhattan, the Statue of Liberty and Central Park, create an intimate, refined luxury experience supported by personalised service and attention to detail.
Party themes, ideas and inspiration
Are you looking for more inspiration, ideas and party themes for your social bash or celebratory event? Book a consultation with a member of our team, visit our blog or speak to one of our dedicated event planners. You can either complete the form below or call 01932 22 33 33. You can also email hello@mgnevents.co.uk.
Further reading:
Discover the world's finest luxury dining experiences
5 inspiring global wine producers on social
5 tips for planning a sustainable party
4 new and exciting luxury event trends
2 immersive must-haves for modern and exclusive social events
Sources:
https://trendesignbook.com/blog/colors/2023-color-trends-i-design-trend-forecast/
https://trendesignbook.com/blog/decor-trends/2023-interior-design-trends/
https://www.vogue.co.uk/article/the-most-memorable-couture-gowns-of-all-time#intcid=_vogue-uk-right-rail_1e4bdc1f-590c-4a6c-8449-ca408890b8ee_popular4-1