Thinking of throwing post COVID-19 events in 2021? With MGN you don't have to worry about COVID-19 disrupting plans!
Well it's not quite appropriate to get all excited about the new year and what 2021 holds for everyone. We're back in the midst of a national lockdown, with no chance of socialising with family or friends, and listening carefully to the latest news updates in hope of better times showing up on the horizon. The governments roadmap to a lockdown free UK and the roll out of the vaccination programme – and the speed at which it's happening – do provide a chink of light at the end of the tunnel. And here at MGN, we are very much focused on that light!
Last year, in between lockdowns and restrictions on gatherings, we successfully planned and organised parties that had to comply with COVID-19 guidance. They were every bit as good as parties in previous years, guests enjoyed themselves, things just had to be done differently and every last detail carefully considered (which we do anyway!) to ensure no rules would be broken. Why not take a look at how we helped one client to celebrate her 50th birthday in style!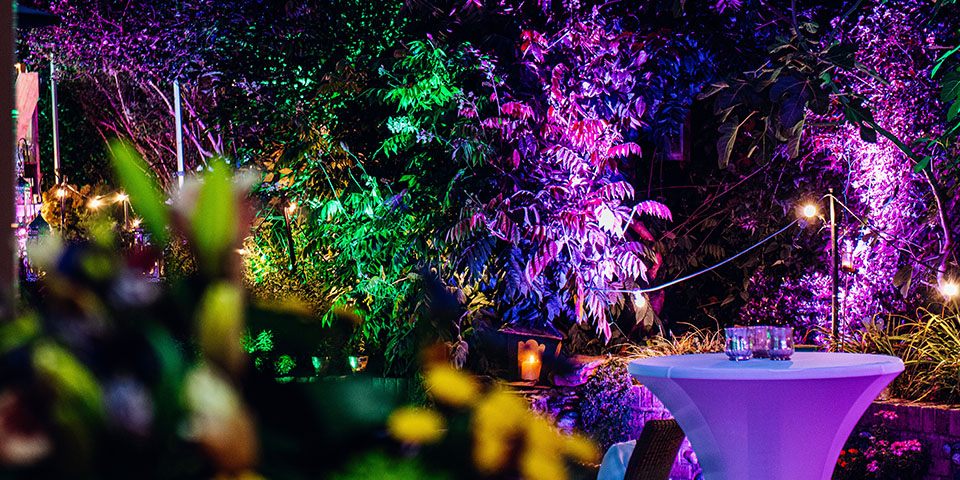 But what if there are future restrictions on social gatherings?
None of us has a crystal ball and, with all the will in the world, we can't rule out the possibility that events in 2021 will continue to be impacted by COVID-19. Certainly, the opportunity for events to take place this year will be limited because of the current lockdown. But people need something to look forward to and, whilst summer holidays on exotic shores may feel too far removed from reality right now, we believe that – at some stage in the coming months – parties and events will be allowed to happen again. That said, we also recognise that COVID-19 isn't going to simply disappear from our lives.
That's why we've introduced our COVID-19 promise, applicable to all bookings made before 31 December 2021. Should the pandemic prevent your event going ahead, you can select another date within 12 months of the original planned date. Naturally, this is subject to date and supplier availability – for example, your preferred caterer may already be committed to another event on the rearranged date, but we will work with you to find a replacement and ensure your event is still everything you want it to be.
You, your family and friends can have something to look forward to
Knowing that, it means you can get moving with party plans. Whether you have a milestone birthday or anniversary coming up or got engaged last year and are yet to celebrate, there are countless reasons to throw a party. And if you have no significant occasions to celebrate, well… just do it because you can! We've all had to spend so much time apart from the friends and family we love, a party is the perfect way of getting everyone together.
Book your party date now!
We're anticipating high demand for post COVID-19 events, especially as more and more of the population get vaccinated against the virus and the future begins to look more hopeful. Don't forget that some dates have already been filled by events that couldn't go ahead last year. Plus the same will apply to venues, entertainers, caterers, all those suppliers who work with us to deliver an amazing party experience. Diaries are going to be chock-a-block with events squeezed into fewer available months, so there's no time like the present for making a decision! We'll take care of as much of the planning and organisation as you want and you have the reassurance that your party date can be moved if need be – no need to stress!
Get in touch with MGN events and let's get that date booked – 2021 can and will be a party year! Call 01932 22 33 33 or email hello@mgnevents.co.uk.