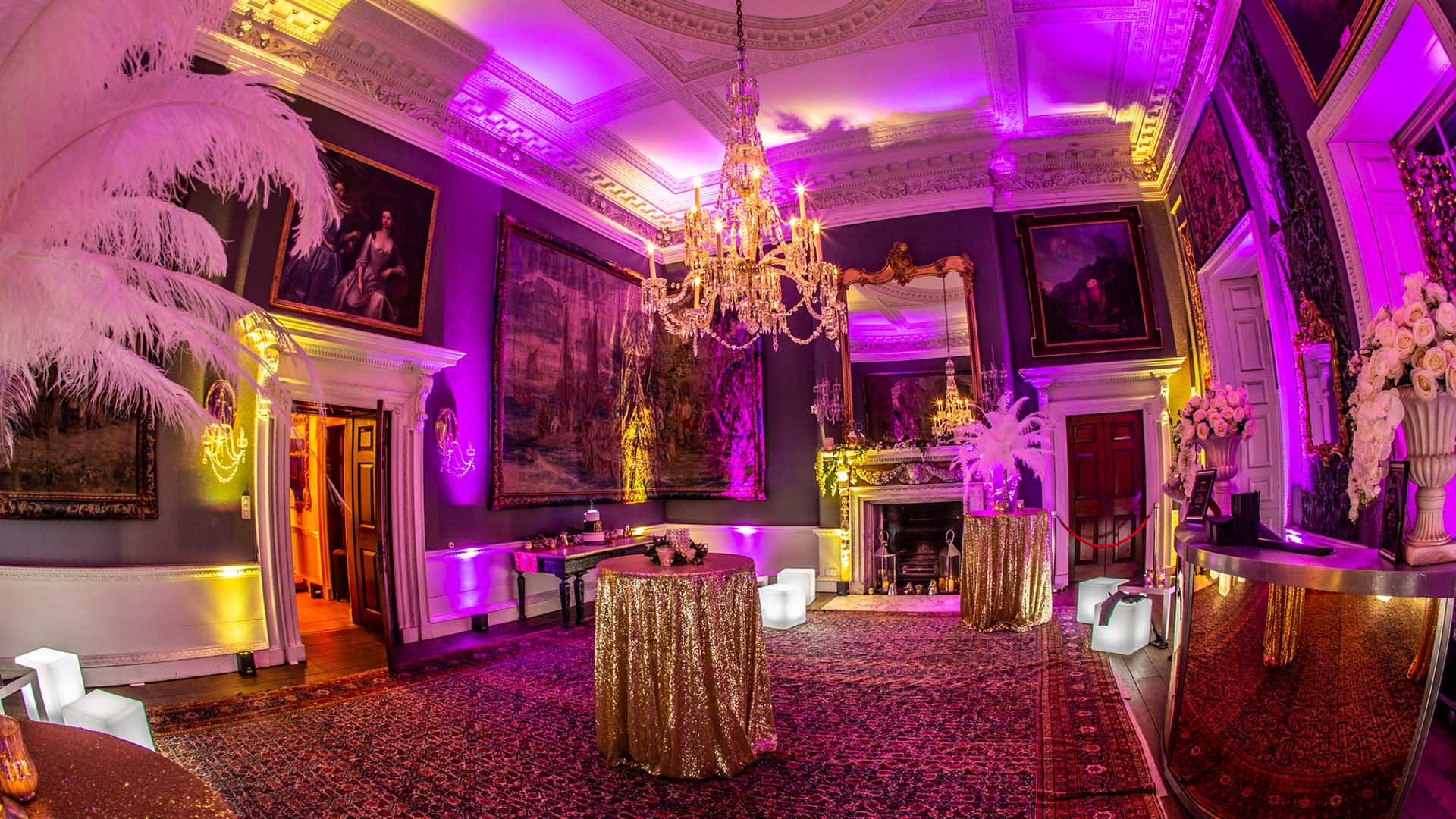 A GLAMOROUS 18TH BIRTHDAY PARTY IN A LUXURIOUS COUNTRY MANSION
A luxurious country mansion just outside Norwich proved a perfect venue for our client's 18th birthday celebration. Inspired by the opulent period setting, the party theme was loosely based on The Great Gatsby and we took over two very grand reception rooms, one that would be transformed into a reception area and the other for dancing.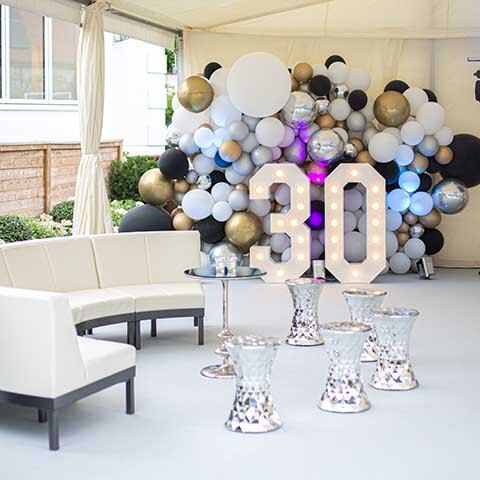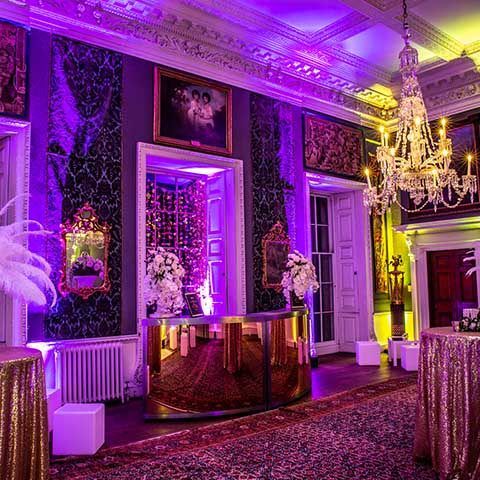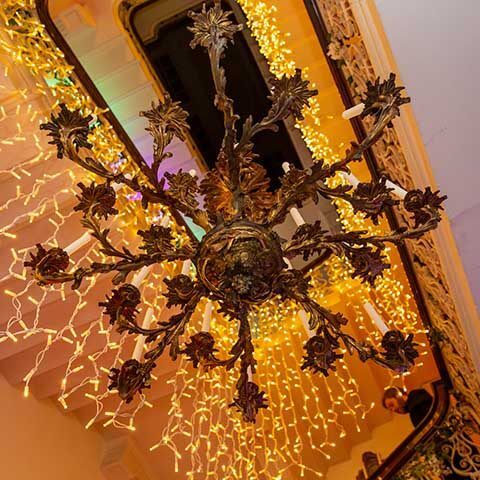 Guests were wowed by a stunning light display over the front of the mansion as they arrived – no one could be mistaken that there was plenty of fun ahead. We decorated the main staircase with flowers and fairy lights to set the scene before guests entered the party rooms. These beautiful rooms were dressed with more flowers and potted palm trees and ostrich feathers helped conjure up the spirit of the 1920s. Funky lighting added a great party atmosphere. But that wasn't the only transformation. 100 young guests forgot about jeans and trainers for the night, dressing up in elegant suits and dresses – they looked fantastic and completed the look and feel we wanted to achieve.
As for keeping it real, forget posh nosh, guests at this particular party tucked into a great range of street food – they could enjoy it without having to sit down or break off from chatting, mingling and dancing. Which is what an 18th birthday party is all about.