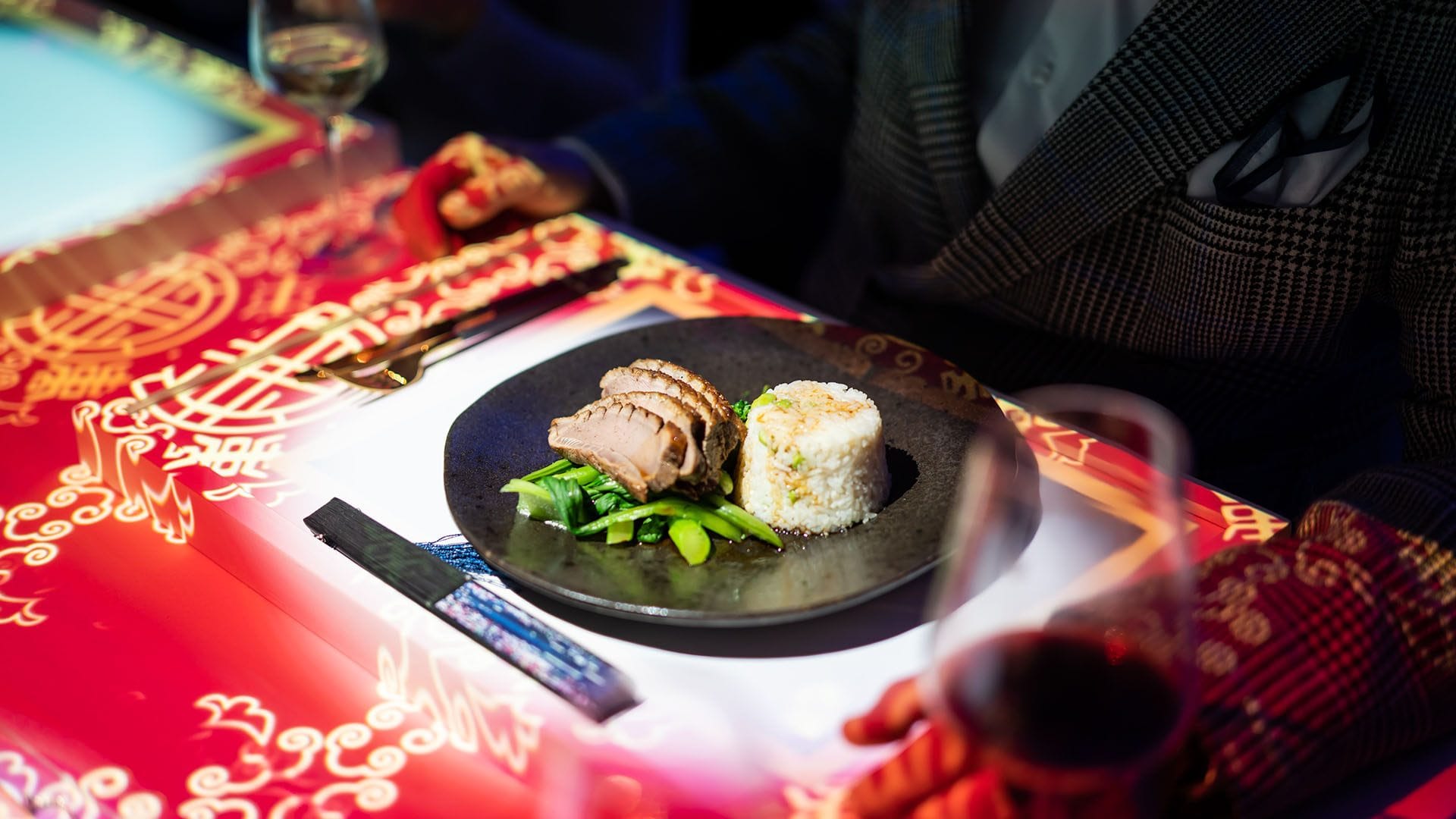 A BIRTHDAY DINNER PARTY TRANSFORMED INTO AN IMMERSIVE GLOBAL EXPERIENCE IN VIRGINIA WATER
Once again working for one of our regular clients, we were asked to organise a very special celebration for her husband's birthday at their home in Virginia Water, Surrey. It was to be a very exclusive and bespoke event for just 12 guests and we're proud to say that we delivered a cutting-edge experience for each of them.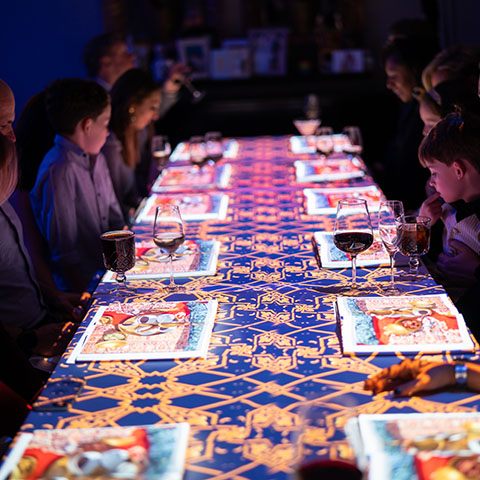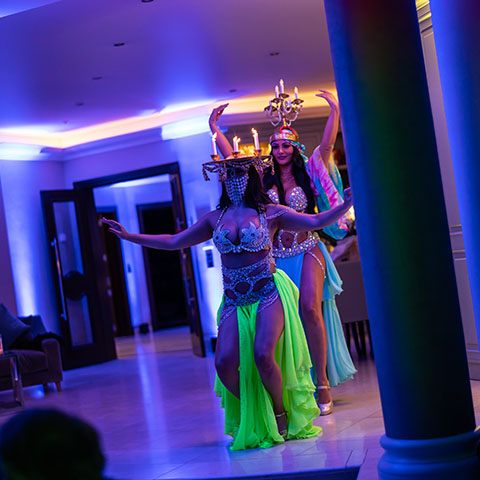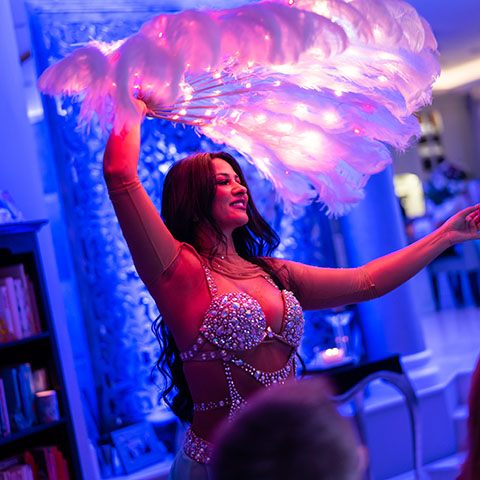 Le Petit Chef is a unique and immersive culinary experience that combines theatre, storytelling and an incredible six-course menu. 3D projection is used to brilliant effect to take guests on a journey across the regions visited by 13th century explorer Marco Polo. With every course, the atmosphere, music, tablecloth patterns and decoration change to evoke a particular stage of Marco Polo's travels along the Silk Route.
Normally staged within a restaurant setting – guests can enjoy a two-hour experience in a range of restaurants all over the world – this was the first time it's ever been created in a private home. Naturally, we took our inspiration from the restaurant experience, but were able to introduce additional elements that made the event totally unique, from the transformation of the space with a stylish lighting scheme to introducing entertainment that would link to the food.
Guests enjoyed an amuse bouche to start before being taken on an immersive culinary adventure, tasting Arabic, Indian, Himalayan and Asian dishes, with a dessert of caramelised saffron rice pudding, which incorporated flavours from all the regions. Guests enjoyed the very finest of fine dining and, for their palate cleanser, even found themselves sat on top of the Himalayas eating sorbet surrounded by clouds created by dry ice.
In between courses we arranged for some rather special surprises, entertainment that linked to the various countries – belly dancers, Indian drummers and a Chinese fan dancer – which heightened the atmosphere, added a great sense of fun and the guests willingly joined in.
An evening that incorporated high quality dining, a multi-sensory experience, theatre, music and dancing, this was an event that the guests will remember for many years to come.