There are plenty of exciting 40th Birthday Party Venues in London. When you hit a milestone birthday it's almost obligatory to celebrate and we think 40 is a pretty cool age to be – not for nothing does the phrase 'life begins at 40' exist! 

If you're starting to plan a 40th birthday celebration in London, then you'll probably be hoping to find a rather special venue that will make the party all the more memorable. Read on for inspiration – we've put together a selection of great venues with even better views of the capital. Check out our ideas for 40th birthday party venues in London.
The Gherkin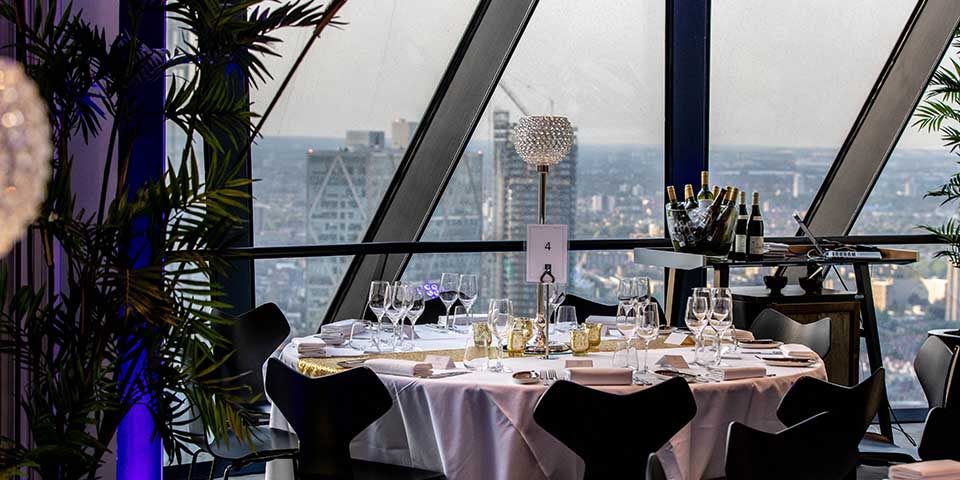 The Gherkin is without doubt one of the most iconic buildings in London to have been built in recent years. And it certainly proved to be a superb venue for a surprise 50th birthday where guests could enjoy a spectacular dinner and an evening of dancing, not to mention the opportunity to see London in all its glory.
London Eye
The London Eye has delighted visitors for many years now, but did you know that you can actually hire a capsule for a private event? Now that would be a memorable VIP 40th birthday experience. Definitely an idea for an intimate party, a capsule can accommodate up to 15 guests and, when you've been round once, you can always go round again!
Landing Forty Two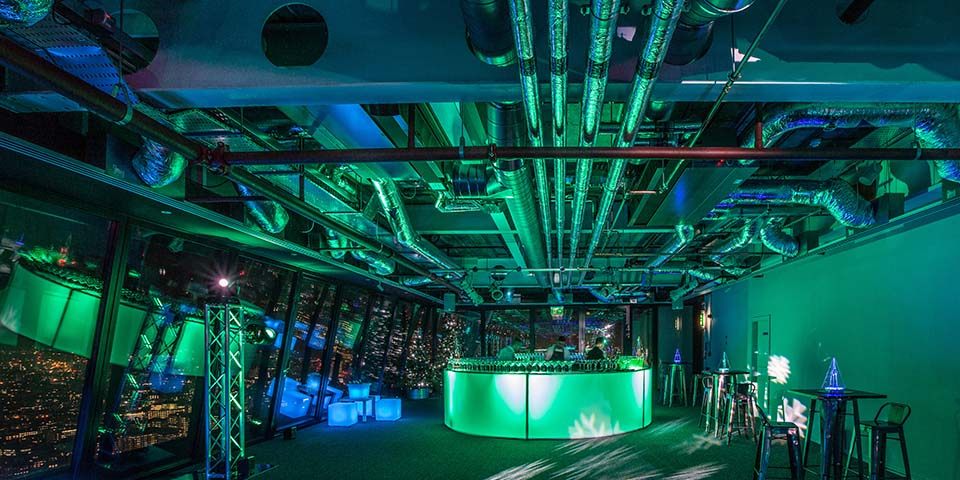 Landing Forty Two is the highest dedicated events space in the UK. Located in The Leadenhall Building, which is popularly known as The Cheesegrater, it was designed by leading architect Richard Rogers. It's a great space for a party, with capacity for 300 guests so you won't need to skimp on the guest list, and works really well when an event has a particular theme as this futuristic party shows.
Radio Rooftop
Located on the 10th floor of ME London on The Strand, Radio Rooftop is a quirky yet stylish venue. Available for exclusive hire, it would be a great setting for a 40th birthday celebration. The views are pretty impressive, too!
Aviary
Aviary, which is located in Finsbury Square, is a stunning rooftop bar and restaurant. It makes a very exclusive setting for a private event, particularly if you're planning an intimate party. That said, the Palm Terrace on the ninth floor can accommodate up to 100 guests.
Skyloft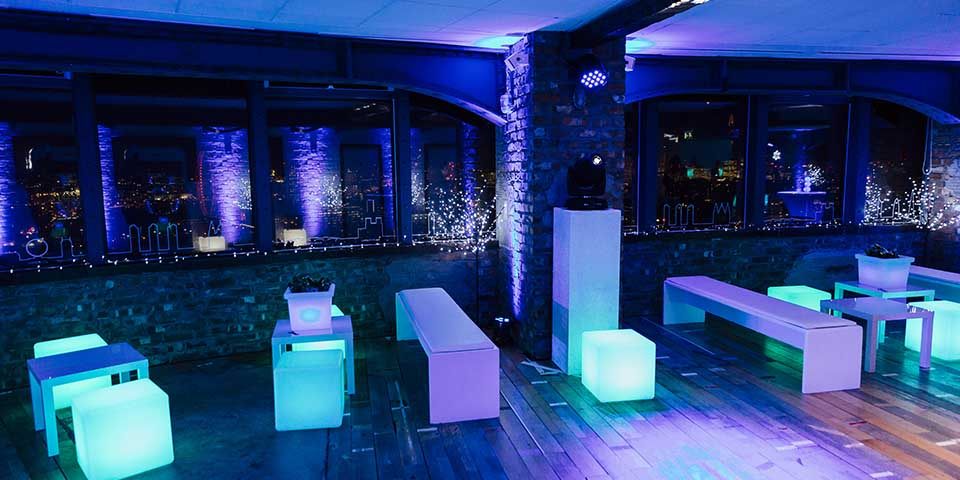 Head to Millbank Tower and there's an amazing space on the 28th floor. Skyloft offers panoramic views of London and can accommodate up to 550 guests. It's also rather unique in having the look and feel of a warehouse, which also means a very exciting blank canvas for creative event planners! Take a look at how we created a stylish Christmas party and imagine what we could do for a 40th birthday party!
Skylon
The Royal Festival Hall on the Southbank is a lovely venue in itself. Go to the third floor and Skylon takes it to a whole new level. Floor-to-ceiling windows give an incredible view of The Thames and beyond and a wow factor is absolutely guaranteed.
Tower Bridge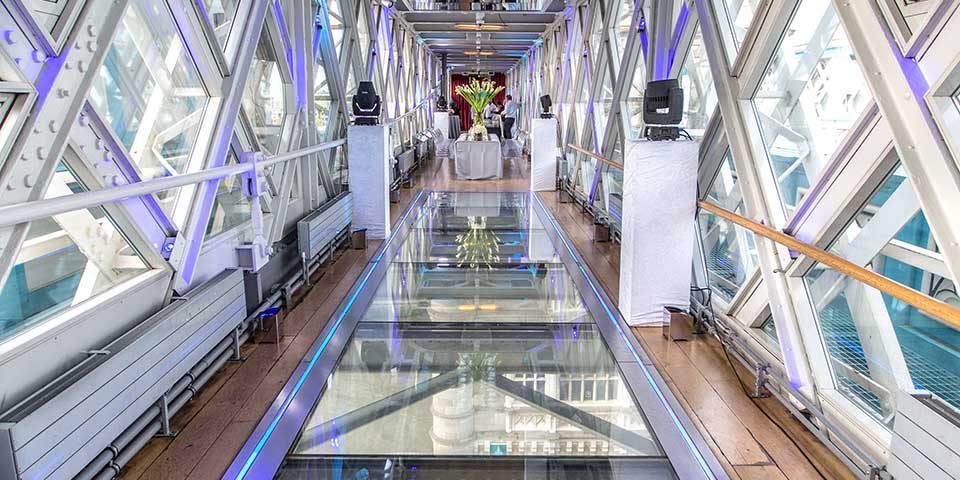 How about an exclusive dining experience inside an historic landmark? Well Tower Bridge would certainly be a memorable venue! Having organised a special event in one of the Bridge's Walkways, we know just how much impact is to be had from the moment guests arrive.
Looking for 40th birthday party venues in London? Speak to us!
If you're looking for more ideas for 40th birthday party venues in London, why not get in touch. We know how to make sure milestone birthdays are celebrated in style and promise endless wonderful memories. Contact our team to find out how we can help. From full venue finding services to event management and everything in between; MGN can help you create the perfect event for your milestone celebration.