Teenagers – parenting probably doesn't get harder than this stage of growing up! No sooner do they start to become more independent, their ability to string a sentence together without slipping into Kevin and Perry mode goes rapidly downhill. Reading this with a wry smile? Then you know exactly what we mean about the joys of the teenage years. If you're scratching your head, then you are one of the lucky ones and please don't start smirking!
Whether your son or daughter communicates easily with you or not, there will probably be a point in time at which you start to feel out of touch with what they like and dislike; a favourite band is suddenly SO last week, Fortnite has become boring (or the be all and end all), the clothes you think they'd like are just so, so wrong and embarrassing. But still we love them and we want to make them happy. And with so many milestones coming fast and furious in just a few short years – 16th, 18th and 21st birthdays or celebrating the end of GCSEs, A levels or finishing university  – there are plenty of opportunities to try and get it right! But do you really want to become a teenage party planner?
So you want to throw a party for your son or daughter
The minute you have that thought the 'buts' will probably start stacking up straightaway. Much will come down to understanding what they'll like, what is considered cool in their world; a world that can seem so alien to us boring adults. It's hard to imagine anything worse than a large group of 15-year-olds turning up for a party that's completely dead. Apart from the fear of committing such a major faux-pas, there are other, important issues for the teenage party planner to consider.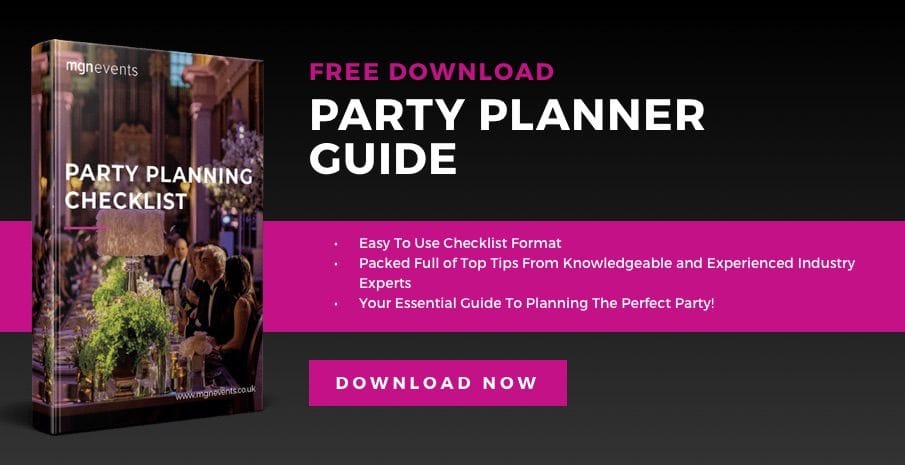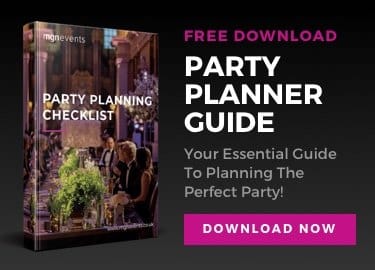 Alcohol at parties for young people can be a serious issue. No one will thank you if their child comes home totally inebriated. If you're planning to hire a venue, age may be a barrier, particularly if it's for an 18th birthday celebration and many of the guests will be 17. And then you will surely have heard stories of parties being mobbed by uninvited guests – the rumour of a party on social media could see all sorts turning up on your doorstep claiming to be invited. If you're hosting a party at home, security should not be overlooked.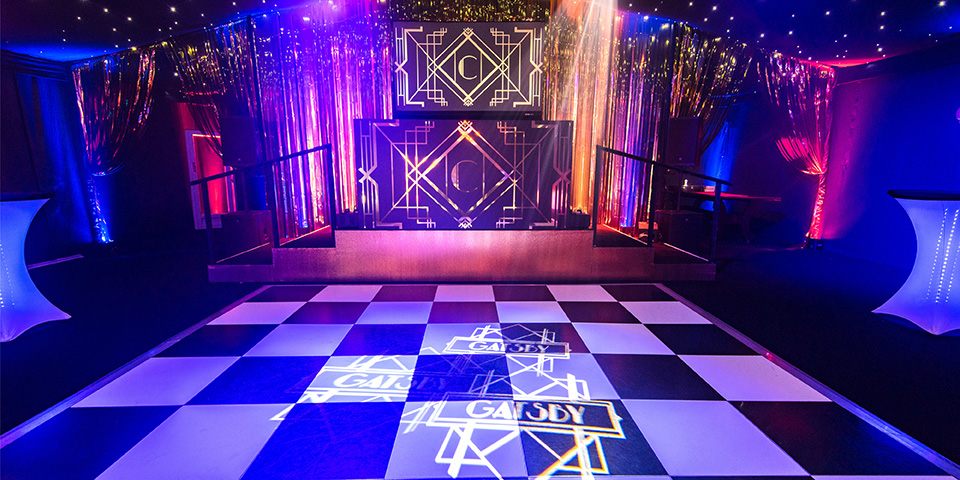 MGN events, a team that understands teenagers and young people
We've waved goodbye to our own teenage years, but we make it our business to understand what young people like. We know the latest trends and have the experience to know what kind of ideas they'll respond to positively. If the party isn't to be a surprise, then we highly recommend involving your child in the decision making. We often manage to tease out information that gives us a real insight into their personality, their likes and dislikes. And the happier they are to chat to us, the more likely we'll come up with a vision for their party that they will absolutely love – from cheesy to sophisticated. 
Once we know they're happy and, by default, you're also happy, we can ensure that everything is put in place to guarantee a fantastic experience on the night, from finding a venue with a wow factor to putting together a menu of favourite foods and organising unique entertainment, we'll have it all covered.
We will also tailor the party to be age-appropriate. If the party is for a younger age group, we might suggest a fantastic selection of alcohol-free cocktails; allowing guests to feel like they're being indulged. Or, if guests are a mix of 17 and 18, we can set up a bar where alcoholic drinks are restricted to one or two per guest. There are all sorts of ways of making sure everyone has a great time without them feeling that party has suffered the heavy hands of killjoys. We can also provide professional security staff who'll make sure that the only guests are the ones who were invited. 
Take a look at some of the parties we've created
Why not have a sneaky peak at some of our case studies to get an idea of the great parties we've delivered for our younger clients. Then give us a call and let's start talking!
Are you organising a party for a younger member of the family?
Are you throwing a party for a young adult, or looking for a teenage party planner? Speak to our team, we'd love to help. We have lots of great ideas and industry contacts that can create the perfect, on trend, event. From venue sourcing to bar supply, security and supplier management; we have the experience to guide you through the minefield that can be 'organising a party for a teenager'. Call 01932 22 33 33, email hello@mgnevents.co.uk or click here to contact us.