Probably the world's most famous recording studios, Abbey Road Studios not only welcomes singers and musicians through its doors, it's also available for parties and events, making it one of London's most unusual party venues. For anyone who's obsessed with music there couldn't be a more ideal setting in which to celebrate a milestone event.
A brief history lesson
Abbey Road Studios opened way back in 1931. Located in St John's Wood, it was easily accessible from central London but far enough away from the noise and vibration of trains and traffic. Initially intended as a recording venue for orchestras, the evolution of new musical genres meant that jazz and big band music was also recorded at Abbey Road. The birth of rock & roll saw Abbey Road, and producer George Martin, become inextricably linked with the meteoric rise of The Beatles, who recorded almost all of their songs there. Other artists of the sixties also recorded at Abbey Road, and since those halcyon days, the very biggest names in pop culture – from Kate Bush to Oasis to Adele and Ed Sheeran – have flocked to the studios.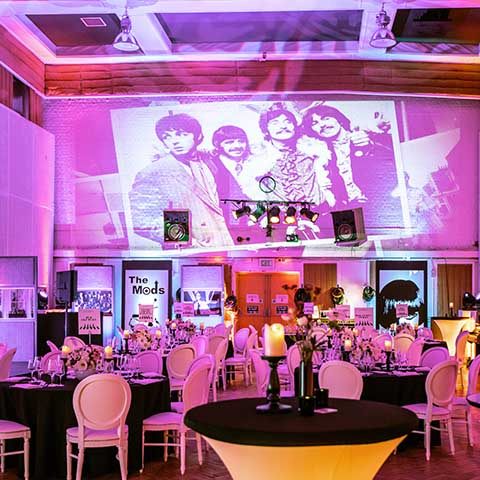 Recording studios transformed into event spaces
Music history seems to have seeped into the very fabric of this Georgian townhouse, such is the atmosphere, and holding a party in Abbey Road Studios is an experience like no other. You can hire Studios 1, 2 or 3, depending on the type of event and number of guests. All of them are fully functioning recording studios and the thought of who has performed in them is mind boggling.
Studio 1, the largest and designed to accommodate a full orchestra, is where some of the most recognisable film scores have been recorded, including Harry Potter and Star Wars. This grand space is perfect for large drinks receptions, formal dinners and award ceremonies.
Studio 2 was like a second home to The Beatles. Smaller than Studio 1, it can be hired in conjunction with Studio 1 to create more space. It still retains a sense of the 1960s and even boasts the piano that was John Lennon's favourite. Uniquely, you can even wander upstairs into the control room.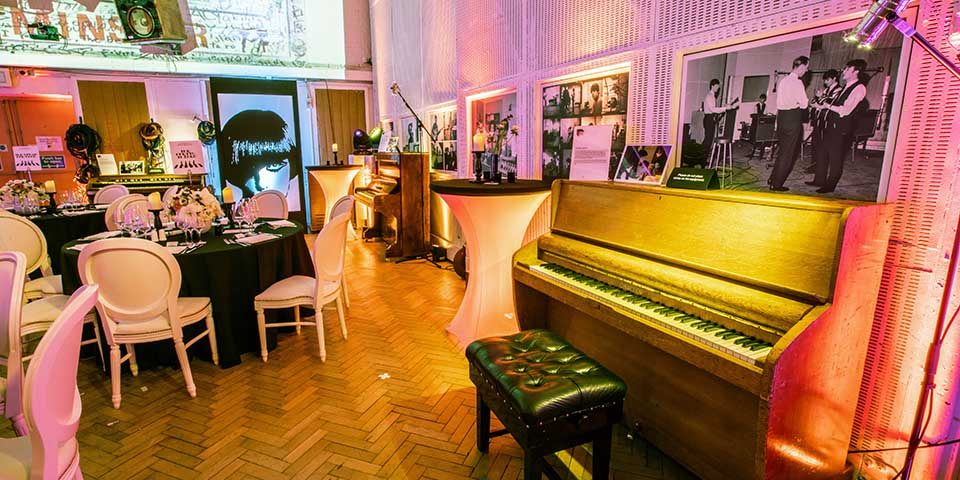 Studio 3 was where Amy Winehouse made her final recordings. A small and contemporary setting, it's light and airy and is perfect for a more intimate gathering.
MGN events knows how to create a luxury party at Abbey Road Studios
If that sounds like music to your ears, take a look at the 70th birthday party we organised in Studio 2. Such was the pull of this amazing setting, our client didn't hesitate to change the planned date of her party to secure the venue!
Just imagine Abbey Road Studios as your party venue – the wow factor would start from the moment your guests received their invitations! Unique, different, iconic, exclusive, your party would be one of a limited number of events that can be hosted at Abbey Road Studios.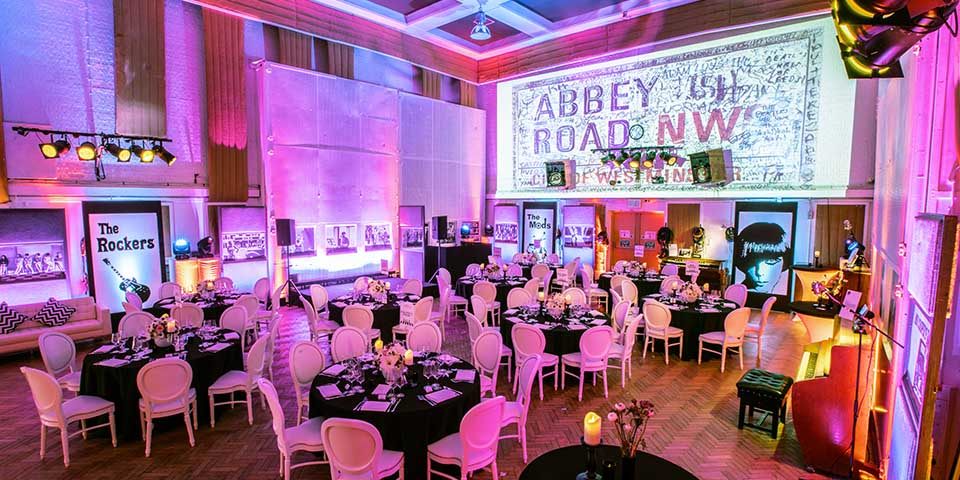 And with MGN events as your event organiser, you can be sure of a very special luxury party and a truly memorable experience.
To find out more about our services, including venue finding and event planning and management at unusual party venues, and to discuss your special occasion call us on 01932 223333 or email hello@mgnevents.co.uk.