We love creating parties of all shapes and sizes (no surprise there!), but there is something particularly satisfying about creating a party that is held in a marquee. It's the excitement of being given a blank canvas on which to develop a party theme, create a space that is visually inspiring and ensure a fantastic atmosphere for the guests. No rules, no restrictions, a marquee is a party just waiting to happen – here are some of our favourite ideas.
1. Festival
Perfect for summer parties! Forget the traditional marquee and go for tipis adorned with bunting. Go rustic with straw bales, oak barrels, scatter cushions and lanterns. Don't forget festival flags!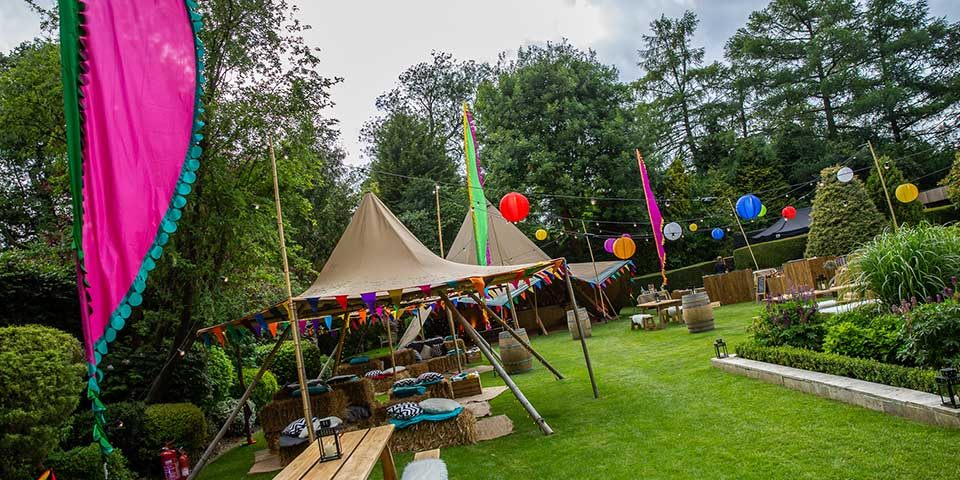 2. Nightclub
Whether you want a general nightclub theme or want to recreate a world-famous club, anything is possible in a marquee. As long as it involves great lighting and special effects, LED furniture, a slick dancefloor and an uber-cool DJ.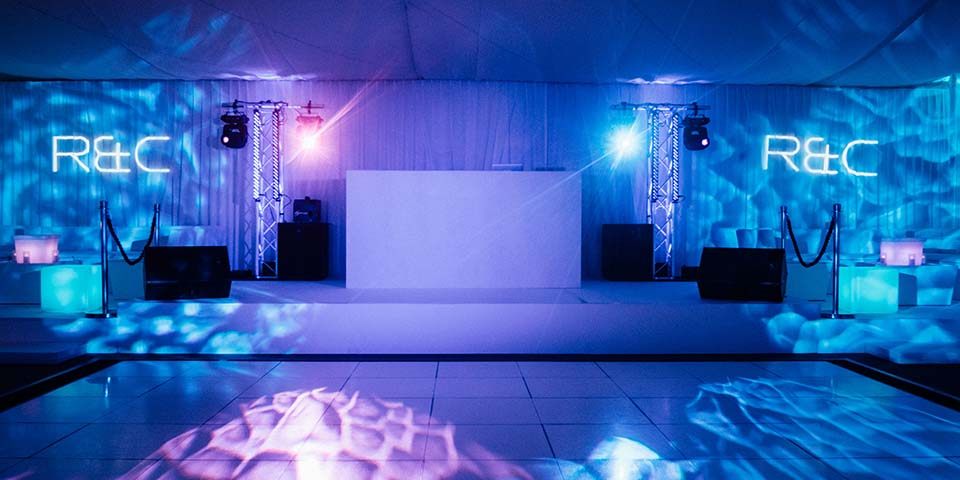 3. Favourite movie
Step into a marquee totally transformed into a scene from your favourite film. From the food to the decoration and props, we know how to create a real wow factor as this Back to the Future marquee party shows!
4. Shakespeare
Fancy something a little more highbrow? How about a marquee party with A Midsummer Night's Dream as its theme! Perfect for party set in a charming garden space, this party was full of magic.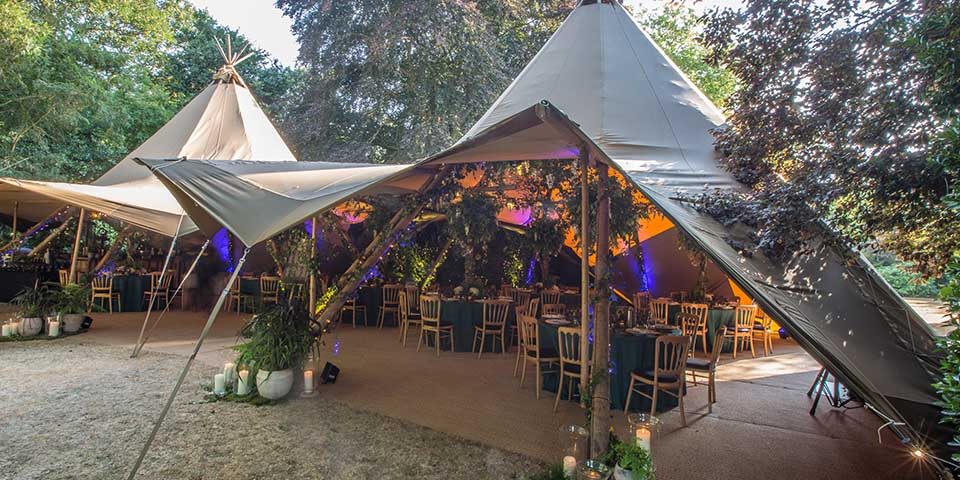 5. Gatsby
Classic literature also provides inspiration and The Great Gatsby gives plenty of scope to recreate the roaring twenties. Art Deco styling, sophisticated decoration, Charleston dancers and guests dressed in flapper dresses and top hat and tails create a perfect facsimile of the era.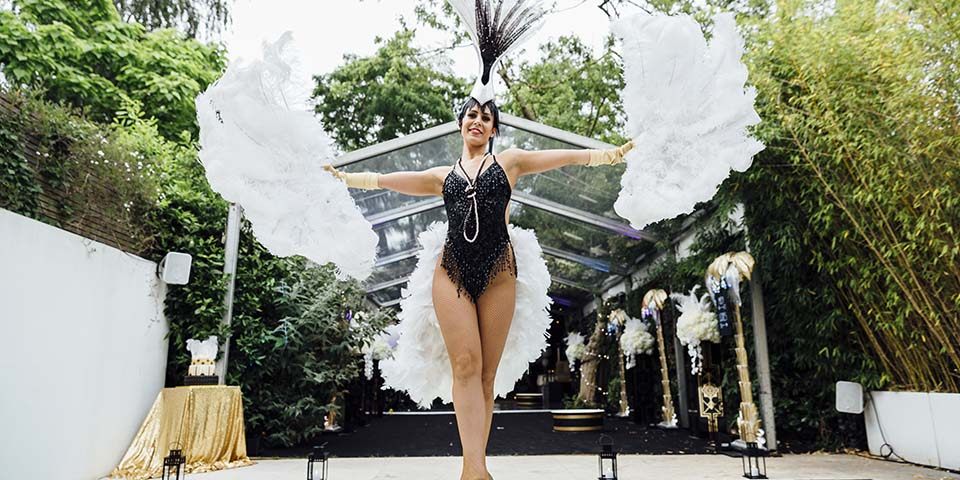 6. James Bond
Marquees do indeed give us licence to thrill, so a James Bond themed party is ideal. Take inspiration from the Bond movies, transform the interior into an opulent and stylish restaurant space. Entertain guests with a virtual reality car chase and a range of casino tables. And keep the martinis coming!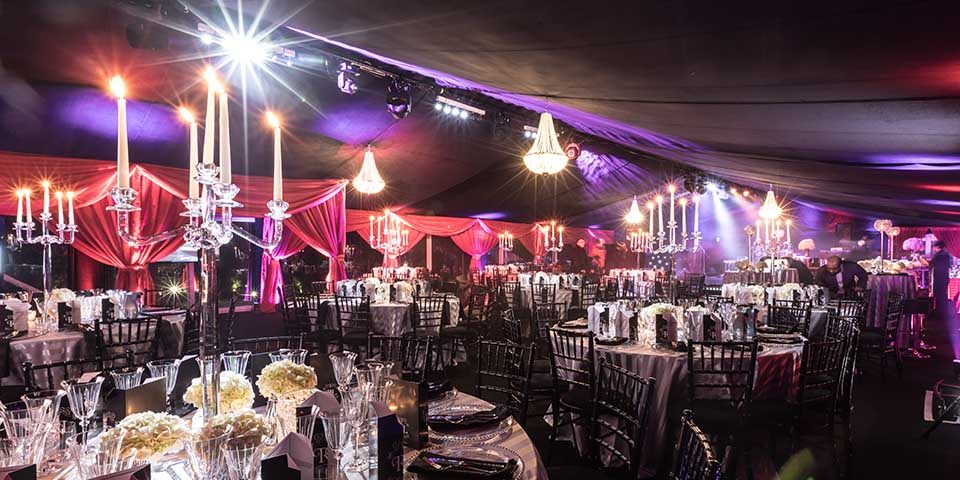 7. Black & white
A simple but effective theme, which works even better when guests dress up to match! For one 40th birthday party, we literally transformed the marquee interior into black and white – white for the reception area and as night fell, black for a nightclub atmosphere.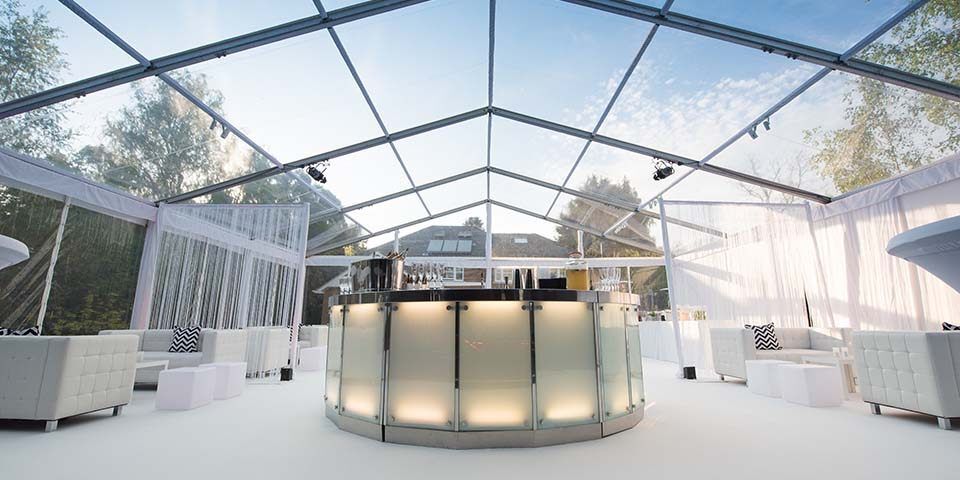 8. Hipster
From classic ideas to conjuring up a contemporary subculture, we know how to do hipster! A perfect fusion of elegance and rustic creates a stylish vintage vibe.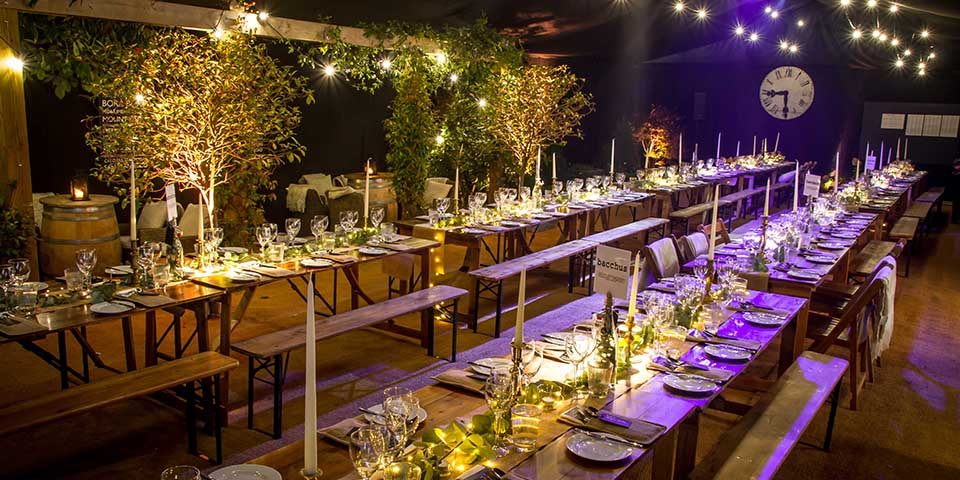 9. Vegas
Conjuring up the gaudy glitz and glamour of Vegas means taking inspiration from the city's iconic hotels and casinos. Plush drapes, rich colours, lots of lighting effects, a cocktail bar, club lounge and, naturally, the all-important casino tables – we created an exclusive VIP experience in this particular marquee.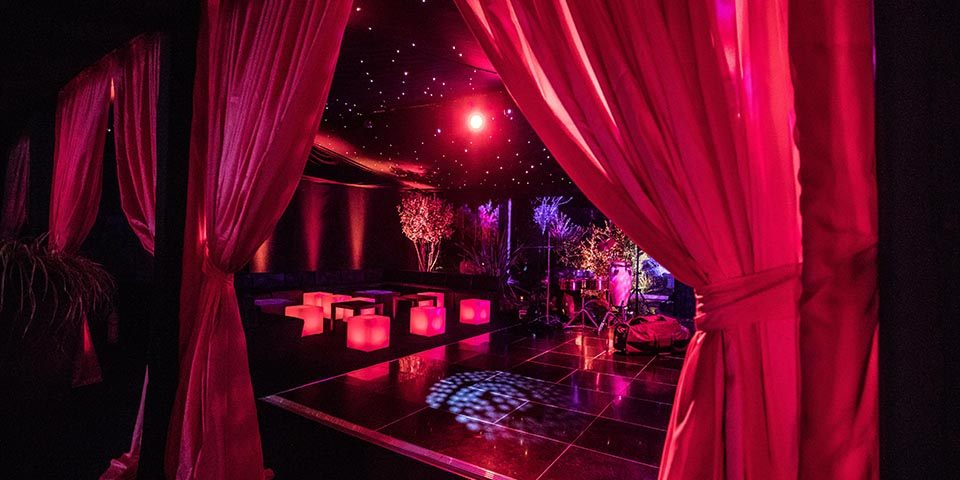 10. Outside inside
Whilst many of the party theme ideas we've mentioned focus on disguising the marquee itself, there's also a very good argument for making it integral to the party itself. It's in your garden, a space you may be very proud of so why not show it off. Open sides or clear walls make it perfectly possible and decorating with potted plants and shrubs creates a visual connection. This is exactly what we did for a combined birthday and anniversary party held in a beautifully landscaped garden.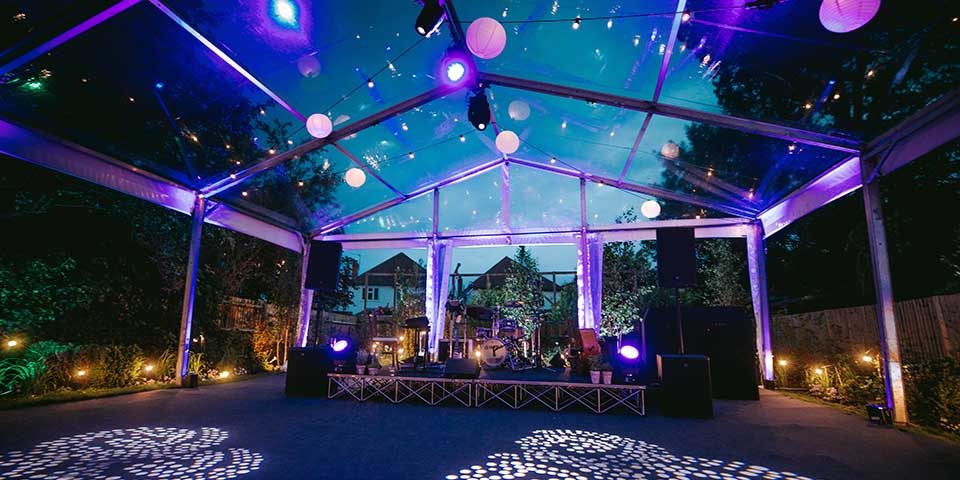 If you're inspired by any of these ideas, have some of your own or would like us to come up with something completely different for your own marquee party, we'd love to have a chat!