Turning 21 is really quite special. Yes, 16 and 18 are also milestone birthdays, but around that time you were probably preoccupied with GCSEs, A Levels, university applications or what next step to take – those years are not all about being young and carefree! Having got through all those momentous events, it's only right to celebrate your 21st birthday – the next milestone is 30 and that's just too far off in the future, right?!
1. Time to party!
It's amazing the difference three years can make. If you threw a party to celebrate your 18th, you'll probably remember the issue of ensuring its suitability for those friends who were still only 17 and not legally allowed to drink alcohol – it may have limited your choice of venue or what you could and couldn't do.
Now that you and your friends have joined the world of grown-ups (whether you like it or not!), you have much more freedom when it comes to planning your 21st birthday party. You could hire the fantastic venue that had to refuse you when you were organising your 18th, you can have a champagne reception and serve vodka shots all evening if you want to.
2. It's all about you
It's your birthday so why not make sure that your party reflects who you are. It's always good to have a theme for a party, but it's so much better when it's something that comes naturally. It could be as simple as basing the venue decoration on your favourite colour (if you're familiar with the late great Prince, then you'll know that purple worked for him!). If you're football crazy you could turn a marquee interior into a mini Wembley, complete with an artificial grass floor. One of our clients was an aspiring actress and, by getting to know her a little better, we translated her love of performance into a very theatrical and visually rich theme for her 21st birthday dinner.
Maybe you have a favourite film that would lend itself well to a themed party – take a look at the party that was inspired by Back to the Future, it couldn't have worked better! Or perhaps you're nostalgic for your first time at a music festival and want to do it all over again surrounded by all your besties – perfect if yours is a summer birthday. The point is to make your party fun and memorable. Pick a theme, ask your guests to dress up accordingly and you're halfway there!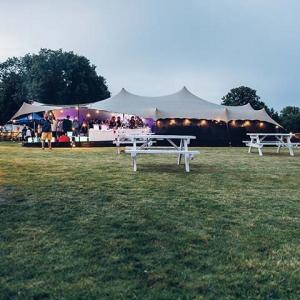 3. Don't forget all the details
The date's set, venue booked or marquee hired, theme decided, guestlist made and invites sent out, so far so good. But now comes even more hard work – deciding what everyone will eat and drink, finding a DJ or band that will play the kind of music everyone will enjoy, choosing any other entertainment that might make the party even better. And how about a photographer to capture special moments throughout the evening – moments that you will be able to enjoy for years to come – or a photobooth where everyone can have fun with props and creating cheesy photographs. Think of all the Instagram activity that will ensue!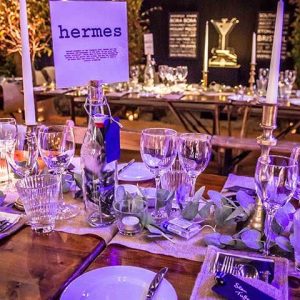 There's a lot to organise but get it right and the reward will be huge – a superb party that your guests will love and will still be talking about weeks and months later. And it's a very special opportunity to get friends together. Work or studying may have seen many of your friends moving away, you may not get to see each other so often, so your 21st birthday is the perfect excuse to bring everyone together.
Can we help in any way? If organising isn't your thing, why not contact us to discuss working together to make your 21st birthday party amazing!