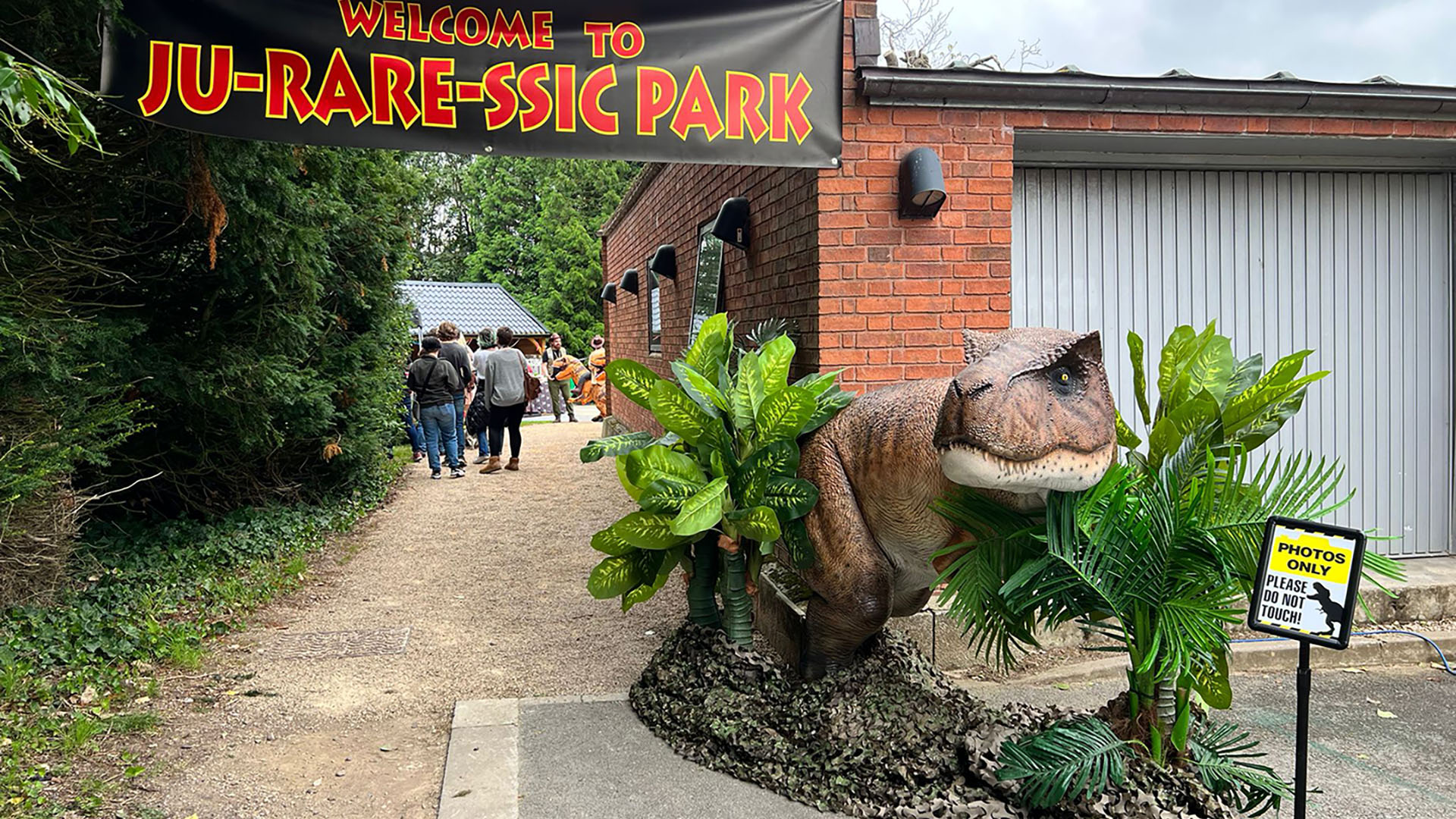 A movie-inspired family fun day – welcome to Ju-Rare-ssic Park!
Following the success of last year's fun day, we were delighted to be asked to once again plan and organise a summer event for our client's staff and their families, which would see up to 300 guests of all ages attending.
The fun day would again be held at the company's headquarters, where there is plenty of green space, and we were able to build on the experience of the previous event to go even bigger and better. We came up with a new and exciting theme and proceeded to go wild with ideas for the design and entertainment.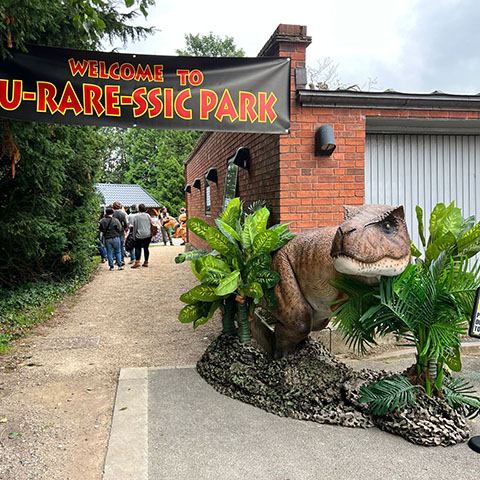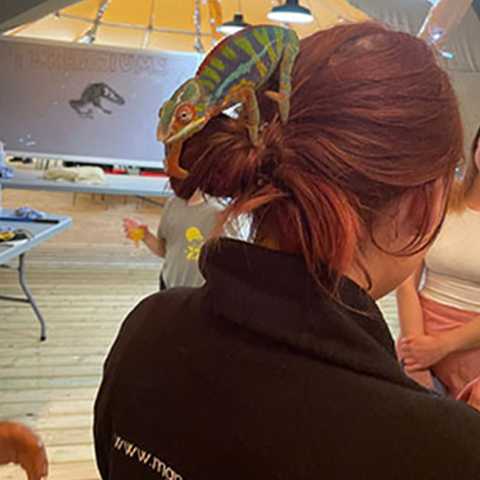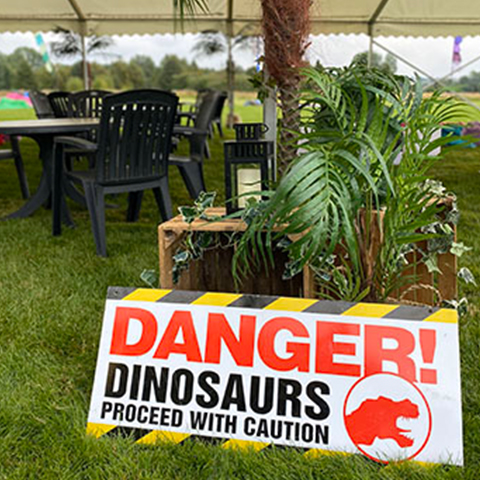 Guests arrived to discover their very own version of Jurassic Park. Tropical plants and foliage were used to transform the park environment, and signage, which created a visual link to the iconic film of the same name, left them in no doubt that they were about to enter a different world where anything might happen – especially when they spotted our signs warning of danger!
Model dinosaurs and raptors added authenticity, but the big excitement was an animatronic T-Rex that roamed and roared amongst the guests, delighting children and adults alike, along with a baby dinosaur and his keeper. We also set up a mini funfair, including dodgems, a rodeo dinosaur, inflatable dinosaur slide and an inflatable hungry hippos game that had been cleverly adapted to become hungry dinosaurs. A huge dinosaur egg provided the perfect photo opportunity.
To further immerse guests in the theme, there was a dinosaur fossil workshop where guests could dig for replica fossils as well as handling genuine fossils of dinosaurs. An expert palaeontologist was also on hand to chat and share some fascinating facts. We also arranged to have a wide variety of exotic animals available for handling, under careful supervision of professional handlers, including snakes, bearded dragons, chameleons, bullfrogs, toads, tarantulas and insects.
Unlike the movie experience, guests were able to relax and enjoy the entire day. We created a chillout space in the centre of the event, with beanbags, cushions and blankets, and a variety of street food traders to provide delicious food throughout the event.
As one would expect of such a large scale event, health and safety was a priority and we ensured first aiders were onsite. Thankfully, all guests escaped the dinosaurs unscathed!