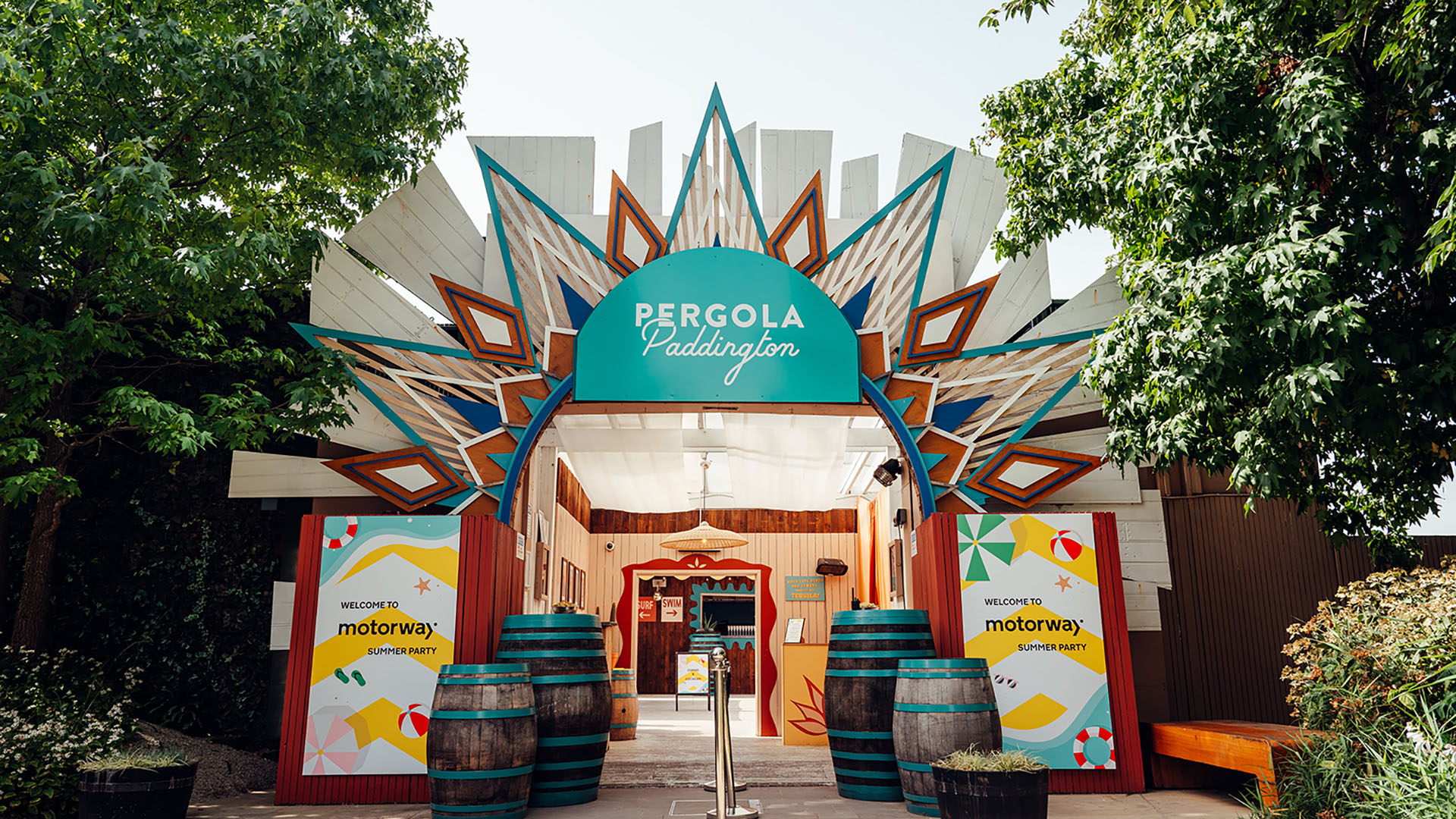 A summer party full of fun for 400
A new client for us, we were delighted to be introduced to this innovative tech company by someone who had worked with us on events at their previous company. With a summer party on the horizon, she knew that MGN events would relish the challenge of bringing together 400 people from two office locations and that we'd deliver a fun and memorable experience.
As a relatively young, but rapidly growing, company our client considered that the party, as well as being a great social event, would also be an opportunity to reinforce the company's key values in a fun and engaging way, as well as encouraging teamwork and networking. With this in mind, we visited several London venues and Pergola Paddington was selected. A really cool event space that would work well for our needs, the venue could also provide quality catering, courtesy of three resident restaurant brands.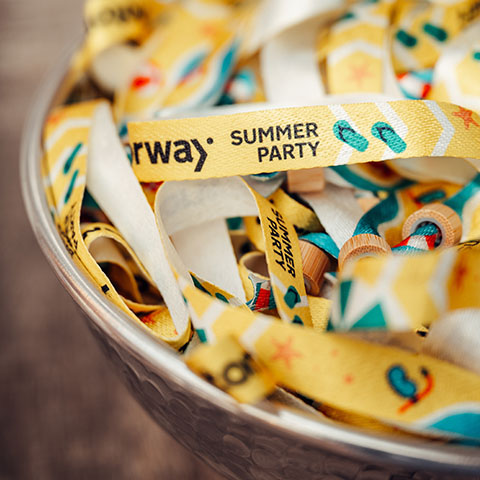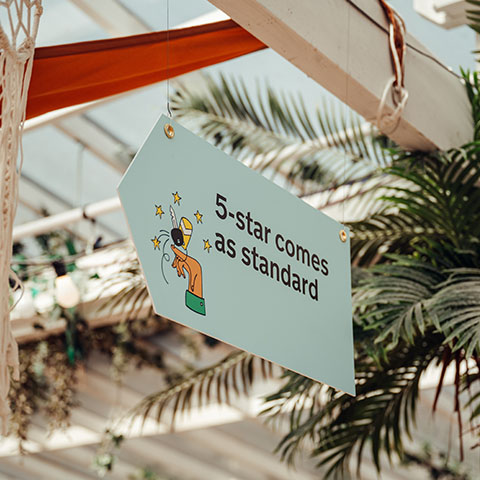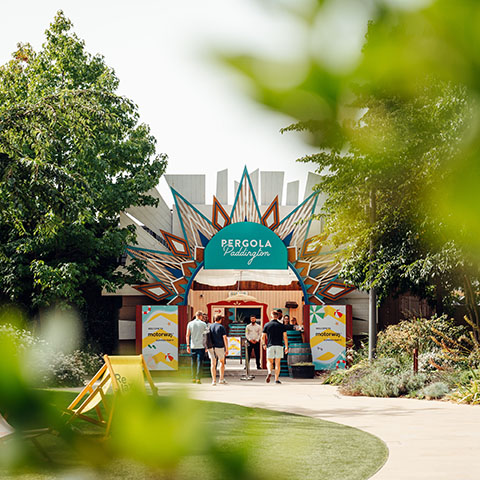 We designed the event around different zones to represent each company value. Each zone then featured a game or activity – from traditional garden games such as giant Jenga to a limbo competition to immersive games using virtual reality headsets, including a particularly challenging beer pouring robot operated by mind control! As the planning progressed, our concept evolved into a more fluid event, one that would still subtly incorporate business messaging but be more focused on guests having fun in a relaxed atmosphere.
We worked with our client's brand guidelines to create event branding, posters and signage. As guests arrived, branded festival wristbands were handed out by our event crew who sported branded t-shirts for easy recognition throughout the event. We also installed additional lighting in the venue, LED uplighters in the company's brand colours as well as creating gobos to project the company logo. To enhance the welcome area we installed a large screen that displayed rolling content created by the client, including the company's brand new TV advert and classic car scenes from famous movies.
We organised a fleet of four coaches to transport everyone to and from the Brighton office. Members of the event team coordinated the transport to ensure the coaches ran on time and that everyone was accounted for. And, whilst fun was the order of the day and we'd arranged an unlimited drinks package, we operated a drinks token system to reduce the risk of over-indulgence, which was in keeping with the company's sensible drinking policy at events. With so many activities to try and so much fun to be had, guests didn't have the time – or even the inclination – to prop up the bars for any length of time!