An inspiring conference for 120 delegates in Lisbon
Our client, a leading publisher of scientific journals, was undergoing a period of change with the Chief Operating Officer retiring and a new person stepping into the role. MGN events was asked to plan, organise and manage an internal conference for the operations arm of the company, an event that would focus on the business strategy for the next four years and the goals put in place to achieve that strategy. It would also be an opportunity to celebrate the outgoing COO and his many achievements as well as introducing his successor.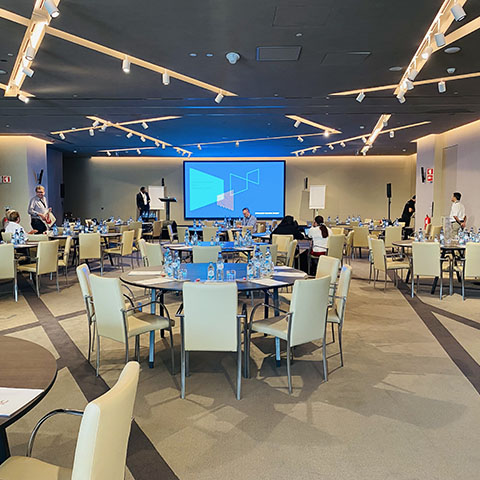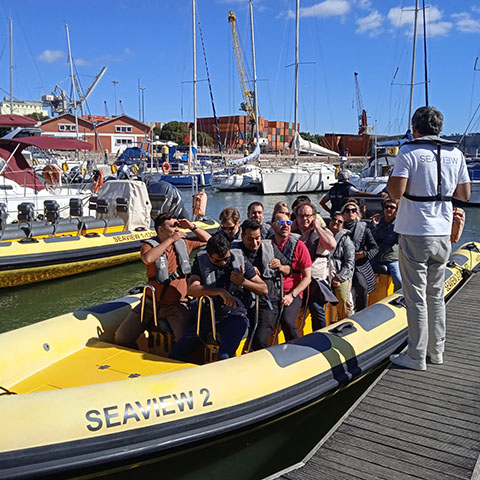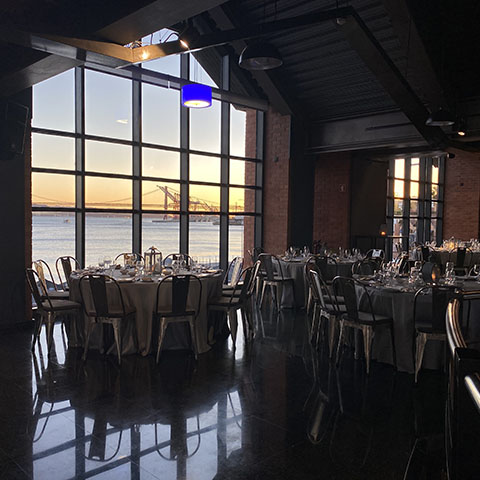 As befits an influential global organisation, we needed to host the conference in a stylish location and the beautiful city of Lisbon fit the bill perfectly. Our venue search led us to Hotel Epic Sana Marques, a luxury hotel in the heart of Lisbon. Not only could all 120 delegates stay there for the two-day two-night trip, the hotel's conference facilities were just what we needed. Plenary sessions were held in one of the hotel's large meeting rooms – modern and well equipped with a stage and LED screen, we ensured high production values with sound and lighting. Audience engagement was maintained with interactive elements and plenty of Q&A opportunities. We also utilised smaller breakout spaces for informal workshops.
On the first evening of the conference delegates were taken offsite for dinner. We secured exclusive hire of the first floor of Monte Mar Restaurante, a renowned fish and seafood restaurant that boasts an enviable reputation. Working closely with the restaurant the space was set up with round tables and dressed to create an informal gala dinner atmosphere. A more formal dinner was held on the second night, this time in the hotel's magnificent ballroom. Knowing that there was a dress code – James Bond 007 – for this particular dinner, delegates had come suitably prepared and brought the elegant setting to life. Excellent food, entertaining speeches and music rounded off a successful event.
As part of the experience, and to give delegates the opportunity to enjoy Lisbon, we arranged a half day of activities. We worked with a local destination management company to put together an exciting programme of experiences – street art tour, walking tour, a tour of monuments by speedboat, craft beer tour and a guided tour of Benfica Stadium – and this was an excellent example of utilising local knowledge. And to get everyone to the start of each tour, we laid on a fleet of private tuk tuks, an extremely popular mode of transport in the city and a fantastic way to enjoy the sights and sounds of Lisbon.
Throughout the event the MGN events team was on hand, ensuring the smooth set up and running of the event, coordinating every stage of the agenda and providing logistical support to guarantee success and satisfaction.