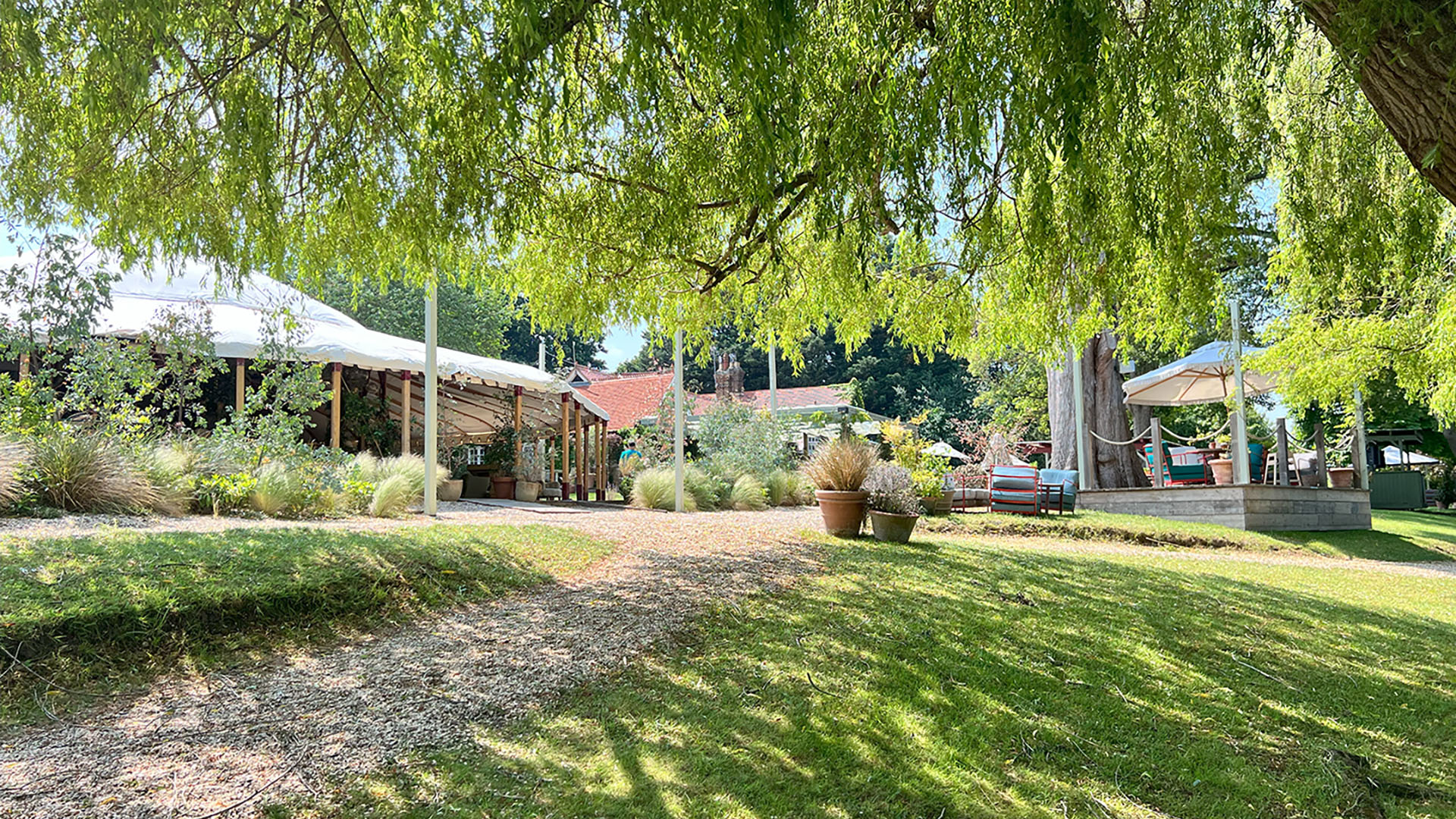 An awards ceremony and summer party on the banks of the River Thames
Contacted at relatively short notice, MGN events was asked to step in and provide support to ensure a company event for 80 guests would provide the very best experience. Our client had already found the venue, the stunning Oakley Court in Windsor. With beautifully manicured grounds and riverside location, it couldn't be any more perfect for a summer party. Even better, we would have access to a fabulous permanent marquee, courtesy of luxury lifestyle brand Alex Eagle Sporting Club. With a short lead time, planning had to be fast and good communication was key to making everything happen.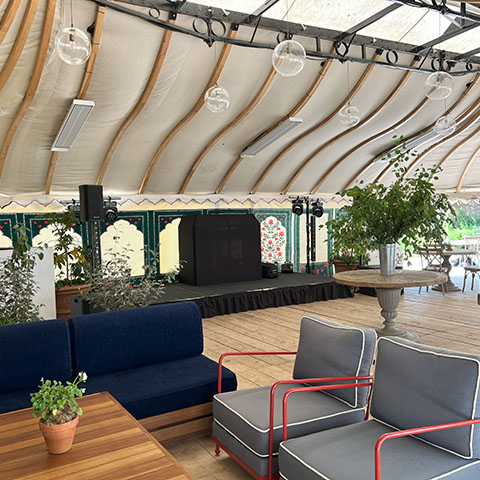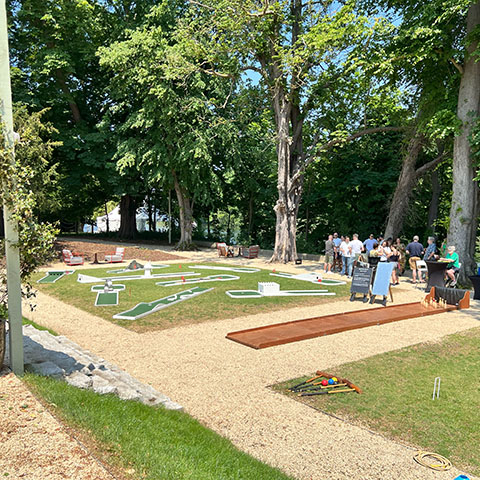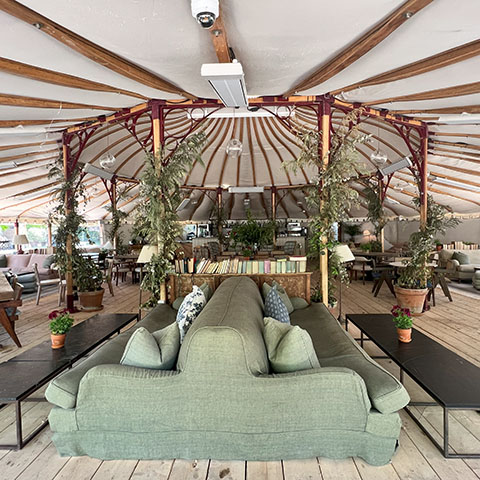 Our remit was to create a cohesive event that would run seamlessly from day into night, taking care of every detail – from the event theme to the entertainment. The solution was simple yet stylish, with the focus firmly on bringing everyone together and celebrating employees' achievements.
We took full advantage of the venue's grounds and set up a variety of garden games for guests to enjoy, including croquet, giant Connect 4, giant Jenga, petanque and quoits. And to add an extra edge to the fun, a skittle alley and crazy golf were run as competitive games.
Using the same space for several different functions can be a logistical nightmare. However, our event manager was on hand throughout the entire event to coordinate everything and make sure that each transformation of space was completed on time and with the minimum of fuss. We also sourced a host who was integral to the smooth running of the event. He launched the event with an energiser activity for all guests and then encouraged everyone to get involved in the garden games. He also cleverly managed guests so that we could set up each next stage of the event quickly and unobtrusively.
Moving into the evening, guests were treated to a delicious buffet dinner prepared by the venue's own catering team. Our host then supported the leadership team during the company's awards ceremony, before wrapping up business matters and inviting everyone to party.
Our client is a leader in the music technology industry and supplied three of their in-house DJs to play sets and showcase the company's newly launched decks. Due to restrictions on noise at the venue, the partying switched to a silent disco from 10pm. We provided headphones for everyone and guests had a choice of three channels of playlists, which meant there was a style of music for everyone to enjoy.