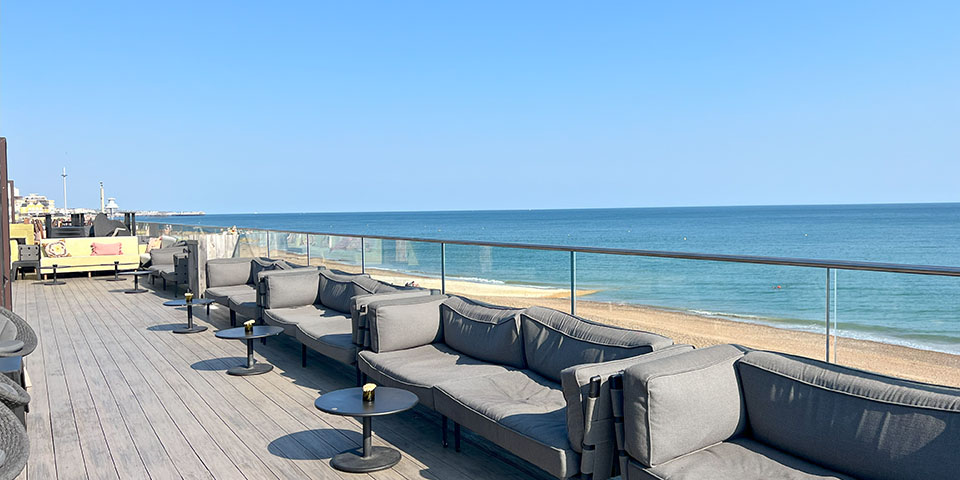 A pitch perfect company party in Brighton
Our client holds a summer party for employees every year, an event that has previously been arranged internally. However, following MGN events' organisation and management of an incredibly successful Christmas event – comprising not one but two parties on consecutive days – we were asked to get involved to elevate this year's event to another level.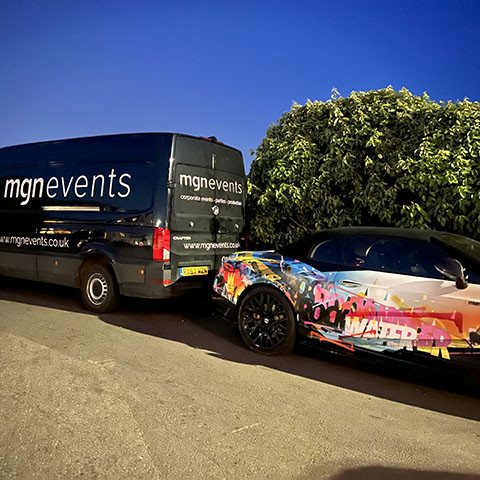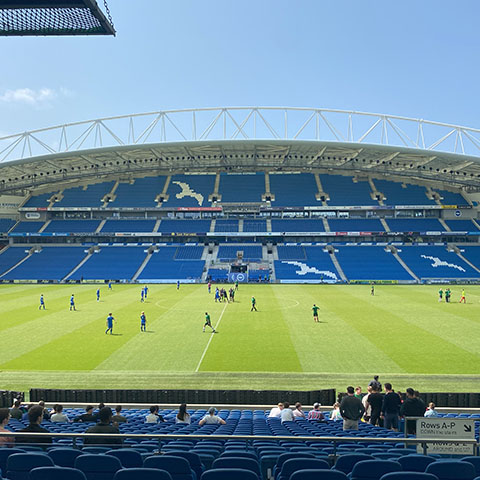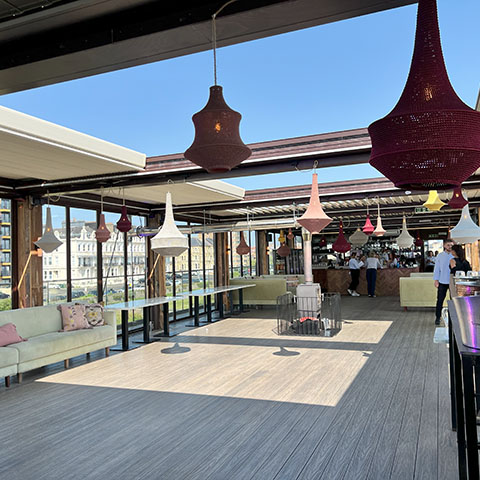 Our client had already booked Play on the Pitch for the daytime event, a fantastic opportunity to play football at the Amex Stadium, home of Brighton & Hove Albion FC and well suited for a company operating in the sports industry. We were tasked with overall event management, entertainment and organising a post-match party in the evening.
We set to work to find a suitable venue for 200 guests for their evening party. Brighton has many amazing venues to choose from, but Rockwater, a stunning beachside venue with a large roof terrace and amazing views was perfect. Located in Hove, it's just far enough away from the tourist trap to feel quietly exclusive.
Naturally, football was the main focus of the day. We supplied football shirts for the players, even making sure that the dressing rooms were set up as if for a Premiership match – kit hanging ready for the teams' arrival. Guests had use of a hospitality lounge, where pizzas and a salad buffet were served, and an open bar. And in between matches – or for those less keen on watching the football – we installed several table tennis tables for alternative entertainment.
After the final whistle had blown it was time to switch venues. We arranged for three coaches to transport guests from the Amex Stadium to Rockwater, all overseen by members of the MGN events team. Guests were greeted with a selection of canapés, including fillet of beef with a wild garlic emulsion, harissa chicken skewers and beetroot-cured salmon. With an open bar and one of our DJs playing music chosen to create a laidback beach vibe, guests enjoyed a relaxed evening. In keeping with the informal atmosphere, bowl food was served to satisfy appetites – Korean sticky fried chicken, pulled blade of beef, rice with flaked salmon or tofu and dengaku aubergine.
As the evening drew to a close, two coaches provided a shuttle service between the venue and Brighton railway station. Running every 15 minutes between 9pm and 10.30pm, we ensured that all 200 guests were able to get trains home.
Great teamwork absolutely defined this event. It's a great example of how we can pick up plans already in place and work with multiple suppliers to create a fantastic and memorable experience for guests.