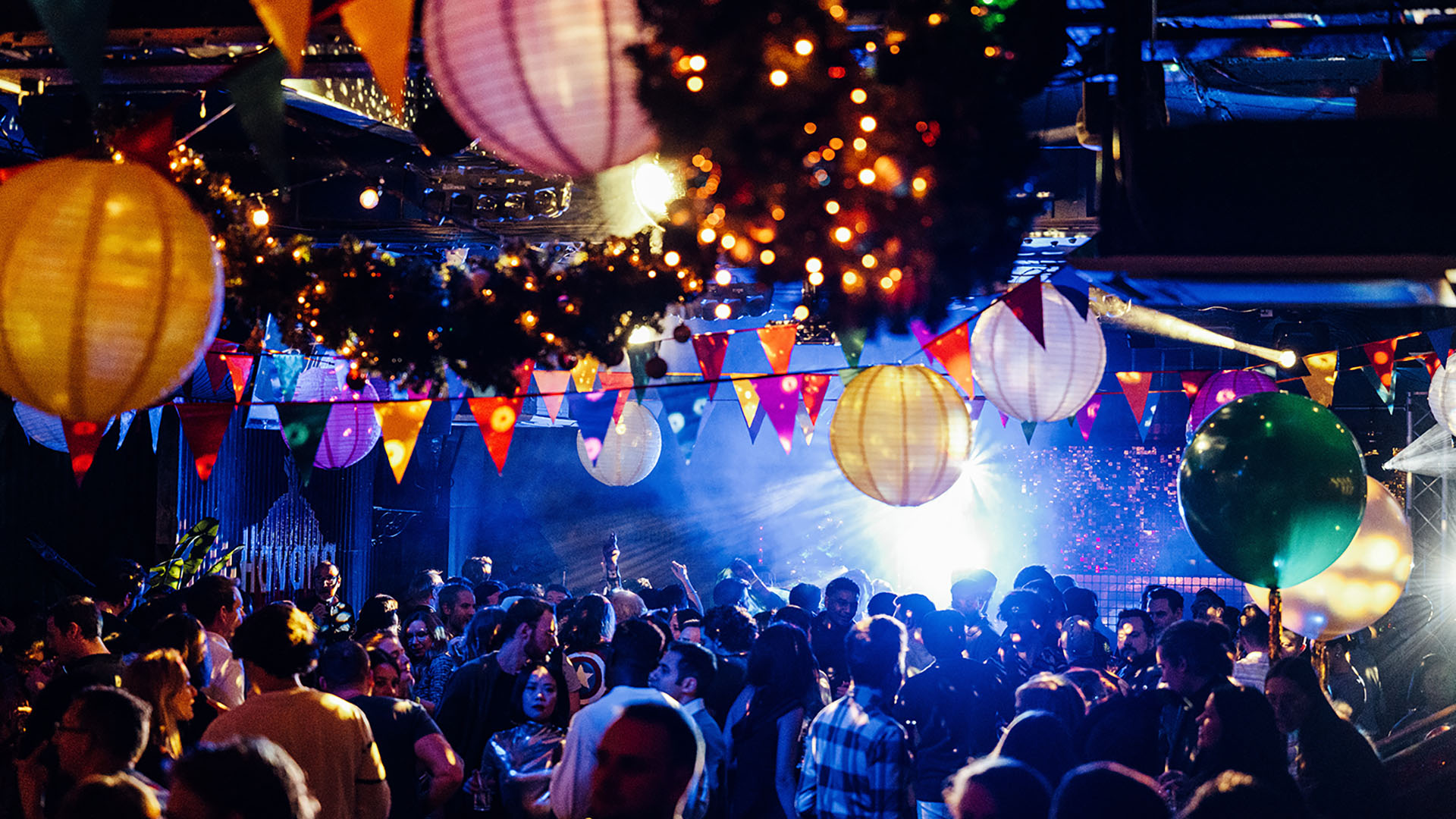 Festival themed Christmas party in London
We work regularly with our client to deliver both corporate and social events. Making employees feel valued, recognising their efforts, hard work and achievements is always high on the criteria for every event, and no more so than the company Christmas party in London.
An opportunity to celebrate in fine style, our client's Christmas event would see 500 people gathered together. Finding the perfect venue was easy – Salsa! Temple is an authentic South American themed nightclub and bar and one of London's most vibrant venues. The company has previously used the venue so our challenge was to create a different theme.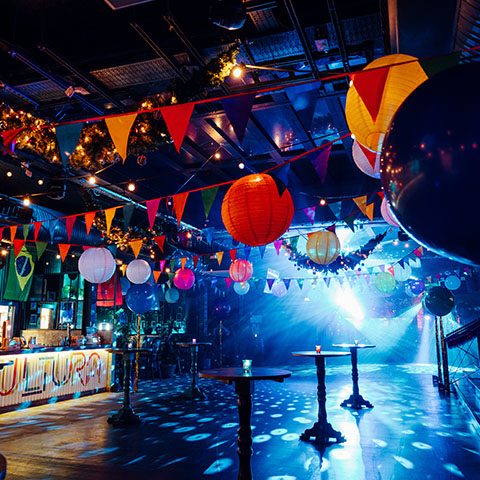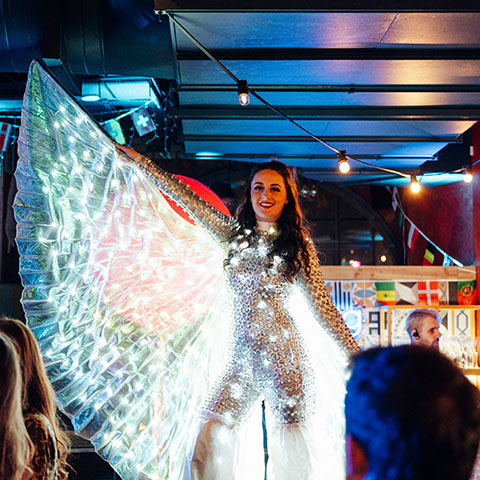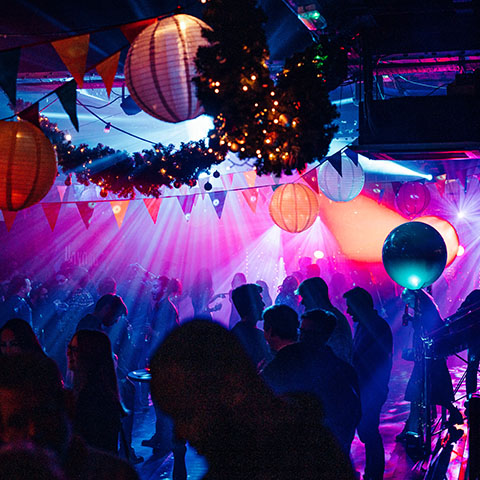 Salsa! Temple is a visually exciting venue, so we complemented the existing décor with additional simple yet effective decoration – bunting, colourful lanterns, tinsel fringing and balloons – to transform the space and give it a festival vibe with a festive twist.
Guests were welcomed with a glass of bubbly or non-alcoholic elderflower fizz and the fun began from the moment everyone arrived. Stilt walkers, complete with angel wings and lit up with LEDs, performed as they moved amongst the guests and created a huge visual wow factor. Our glitter face paint artists were in huge demand.
Guests were enthusiastic to have their faces painted and there were some wonderful creations on show – from butterflies to glitter beards and one guest even requested a glitter version of the company logo! Everyone was then very keen to capture their painted faces in the lux photo booth. We had created special templates for the photo booth and the personalised prints added a unique touch that delighted our client and guests alike.
Three bars were available for liquid refreshment – we created drinks menus that meant guests could quickly decide what they wanted to drink. And to further prevent queues, chilled buckets full of bottled beer were placed on tables so that guests could help themselves.
Bowl food suited the festival theme christmas perfectly – guests enjoyed a choice of fish and chips, chilli con carne, spicy three bean chilli nachos, sweetcorn riblets and patatas bravas followed by churros and chocolate truffle brownie torte. Individual dietary requirements were not collected ahead of the event. Whilst this is unusual, our client wanted everyone to feel fully included without, potentially, feeling awkward because of an allergy or dietary choice. So the food choices needed to be carefully selected to cater for all diets. Menus were on display and guests with specific dietary requirements were able to check ingredients. Serving staff were also well briefed on every single menu item so that they could answer knowledgably if guests had any queries.
Our DJ ensured a packed dance floor throughout the evening and guests partied hard right through to midnight.