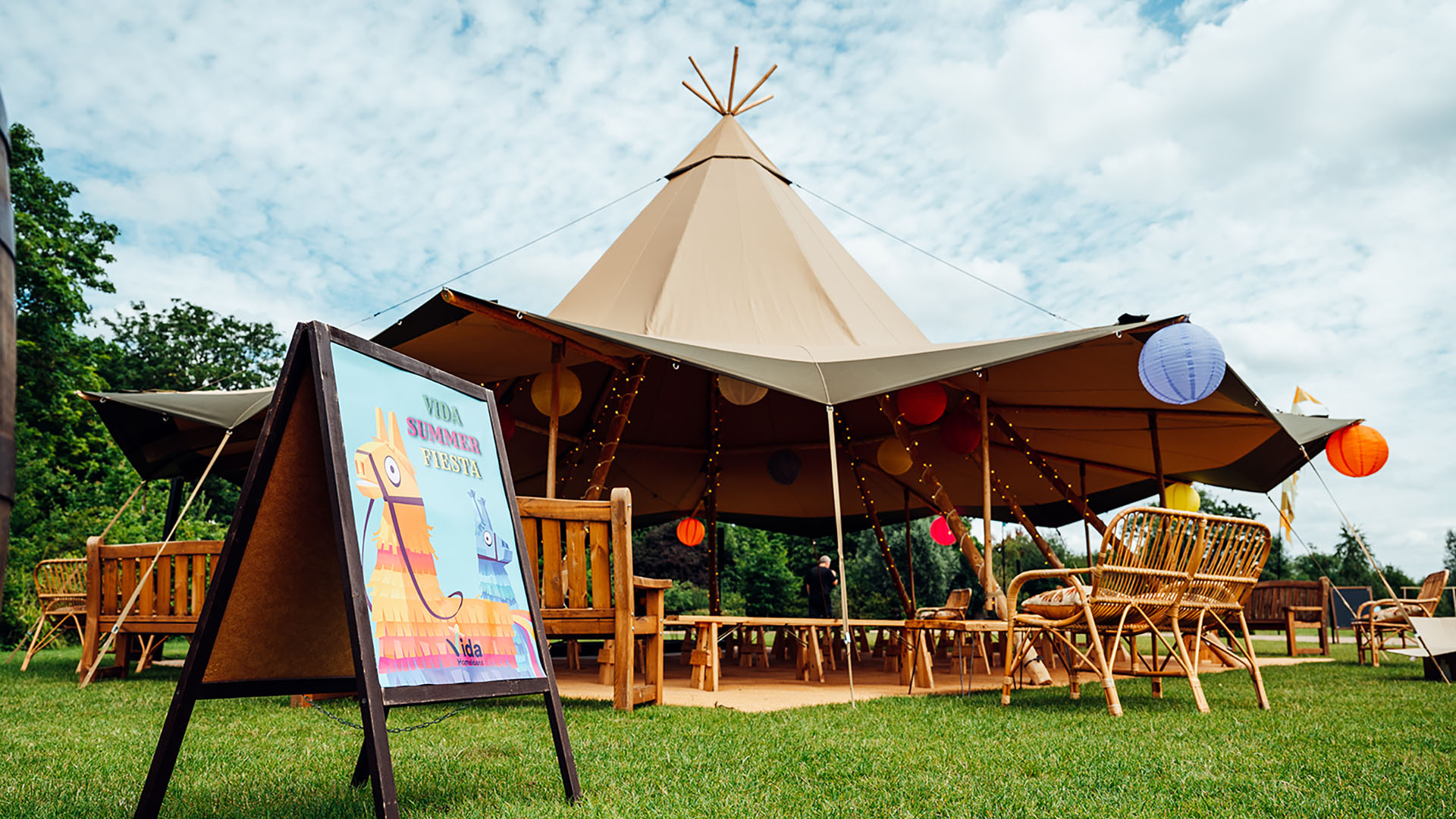 Mexican themed company summer party
Create a spectacular Mexican-themed company summer party for 170 employees? Of course! Design, plan and organise it within one month? Yes! The MGN events team knows how to rise to a challenge and we know how to make events happen within very tight deadlines – without compromising quality standards or the guest experience.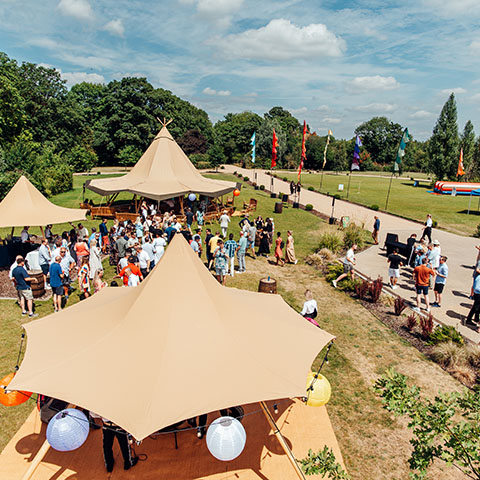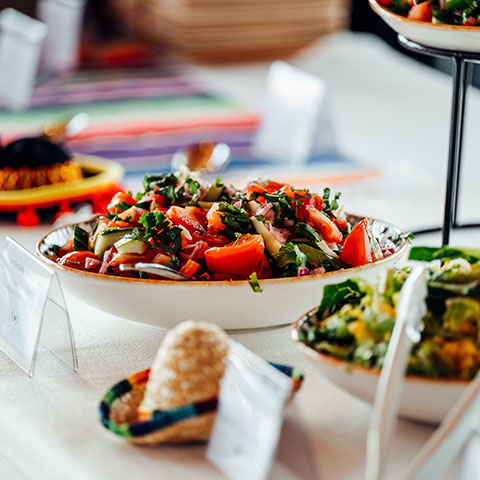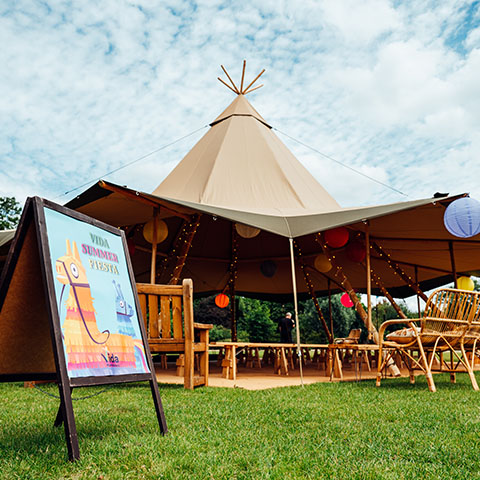 Our client, a financial organisation based in Staines, Surrey, had already secured the stunning venue Amber Lakes, with its beautiful grounds and numerous lakes, which provides a perfect backdrop for any event and the MGN team were asked to give this particular event a vibrant Mexican flavour.
The weather on the day couldn't have been more glorious. The sun shone and enhanced the array of colourful festival flags and paper lanterns adorning open-sided tipi tents. Arriving early in the afternoon, guests were greeted with margaritas and mocktails, whilst a Mariachi band played, which immediately established the Mexican theme.
Everyone then gathered under the shade of a tipi for a casual town hall meeting. Unfortunately, the CEO was unable to attend due to testing positive for Covid the day before so we had to quickly arrange to play a pre-recorded message from him. This was followed by an awards ceremony to reward and recognise success.
With the business part of the event concluded, it was time to enjoy a Mexican buffet lunch. There was a fabulous spread of fajitas, quesadillas, carnitas and tacos, including vegetarian and vegan options, fresh colourful salads and desserts. Once everyone had eaten, the rest of the afternoon was full of fun and a little healthy competition – a knockout tournament on an inflatable bungee followed by rodeo bull riding. Guests were also invited to enter a limbo competition and, not for the fainthearted, a chilli-eating competition that saw the winner eating an eye-watering scotch bonnet chilli covered in hot sauce! The top performers in each competition then took turns to hit a pinata to see who would emerge the overall winner.
The unmistakable aroma of barbecue cooking meant that more delicious food was ready. With plenty to choose from, along with a selection of Mexican beers, wine and soft drinks, appetites were more than satisfied. Moving into the evening, we utilised the venue's stylish lodge where a 3-piece live function band performed a fantastic set and everyone danced happily into the night.