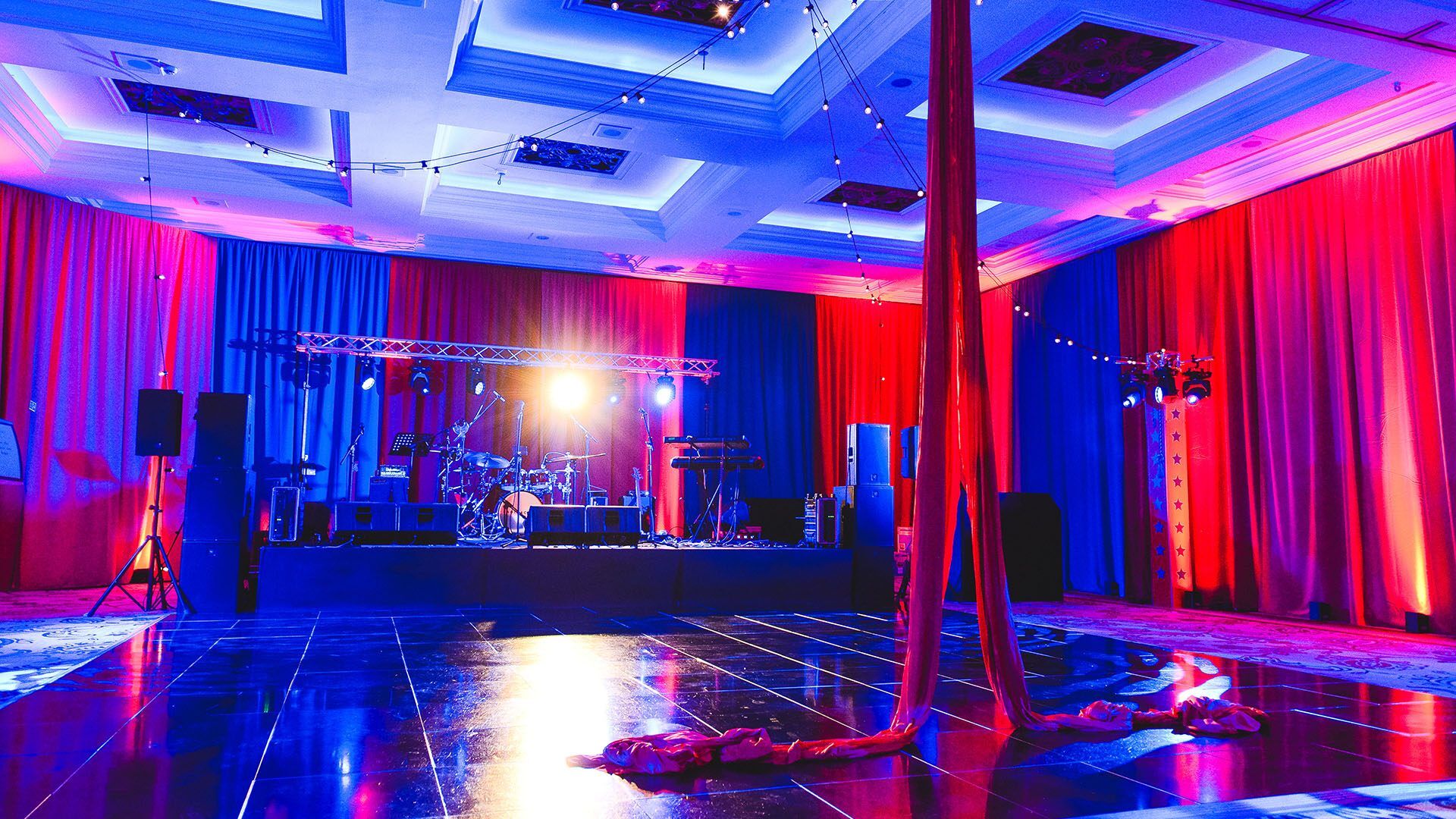 THE GREATEST SHOW THEMED PARTY
Our client, an IT company based on the South coast, wanted to throw a big 15th anniversary party for employees. Having successfully grown the business from just three members to over 300 staff in those 15 years, it was definitely a milestone that deserved to be celebrated.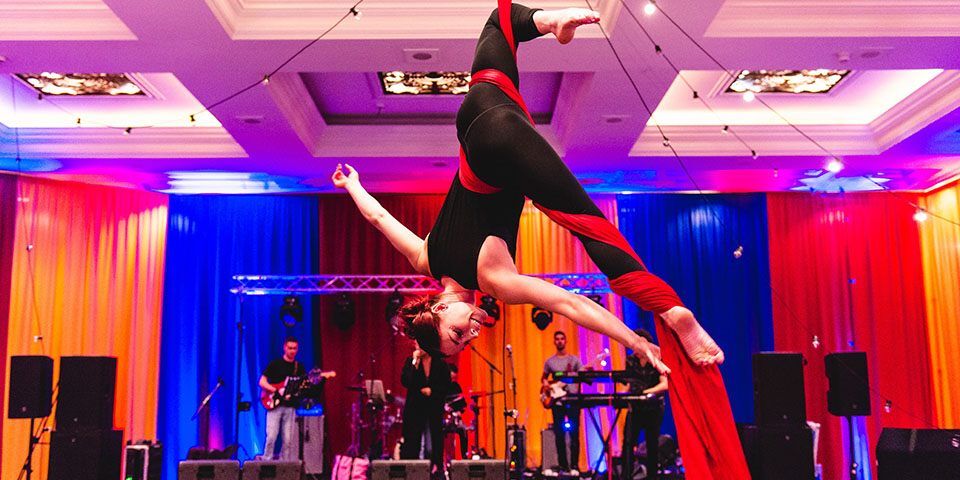 The venue had been booked and we were asked to transform the space and arrange entertainment. And so we set to work to create The Greatest Show! By using coloured
drapery, we created the interior of a traditional big top circus tent, with everything happening within the circus ring. A vibrant lighting scheme, circus props, fake animals and even a ring master helped to create a fantastic atmosphere. Roaming performers, including acrobats, jugglers and stilt walkers, interacted with guests and provided plenty of fun entertainment, and an amazing aerial silk performer created an extra wow factor. Dancing was a must and an eight-piece band provided a superb live set.