Awards Ceremonies AND GALA AWARDS DINNERS
Your Awards Ceremony will inspire and excite, and it will be event managed to the highest standard possible. Our in-house event production design team offer creative solutions to your staging and presentation options. We can guarantee a creative and professional delivery of awards, using advanced Audio Visual techniques from our experienced in house production team ensuring that your Award Ceremony is engaging, exciting and memorable for all who attend.
Be it an international music awards ceremony, a customer service awards event or an internal presentation ceremony, we have the knowledge and expertise to deal with every part of the event, from organising to the technical staging requirements.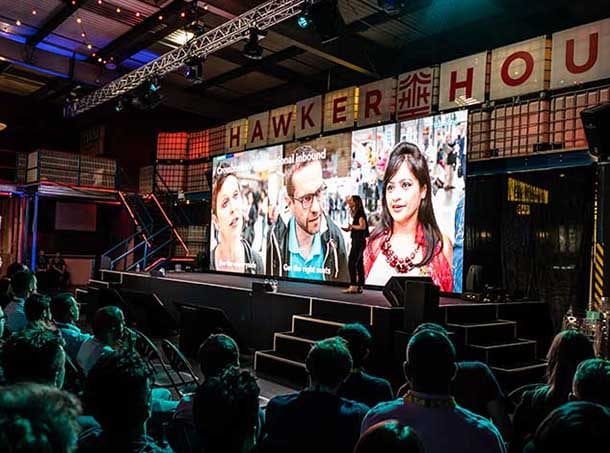 Awards Ceremonies - How we can help
Our focus is on understanding you and your objectives for your awards evening. We then look to excite you with concepts and creative designs that will engage your audience, creating an unforgettable experience.
Lighting, sound and audiovisual services. You need the right mood and feel for the evening, to build up anticipation and improve your guests' experience, we can suggest many variations of lighting your awards ceremony.
Looking for entertainment ideas for your awards evening? Let us suggest some of the very latest unique acts, that will wow your audience.
Big or small budget, our production team can create a large or small set and stage for your awards ceremony. If your awards budget is £5k, £10k, or £50k, we can recommend the perfect solution for a presentable professional stage and set.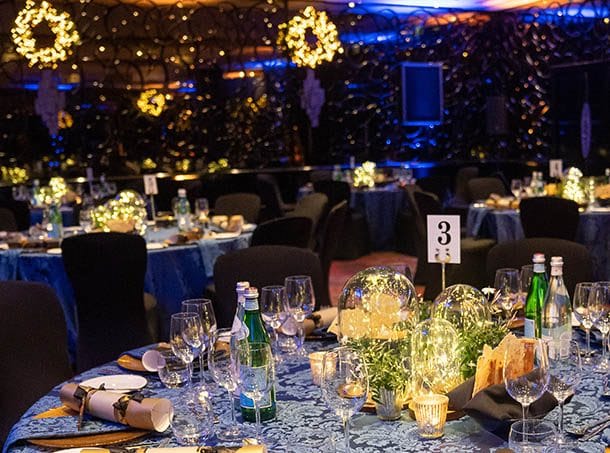 WHY IS REWARDING STAFF IMPORTANT?
It is widely accepted that it costs more to replace staff than to keep them. Staff like to feel needed and respected and keeping them happy means they'll stay with you for much longer. Remind yourself that even in tough times; you need to keep motivating your staff high on your list of priorities.
Hopefully, your staff are performing well and helping drive your business forward. In this case, you should be letting them know how much you value them on a regular basis. Rewarding your staff with an awards evening will help them feel valued and ensure you get the most from them.
Awards Ceremonies AND GALA AWARDS DINNERS
Get inspired by some of the amazing events we've previously created for our clients below – or click to see all of our corporate case studies.
INSPIRING AWARDS CEREMONIES!
Need help with designing and delivering your next event? Simply fill in the form below and we will get back to you shortly…
Awards ceremonies
Let us help you reward your staff with the awards ceremony that they deserve! Simply click on the button below and speak to a member of the MGN events team, today!