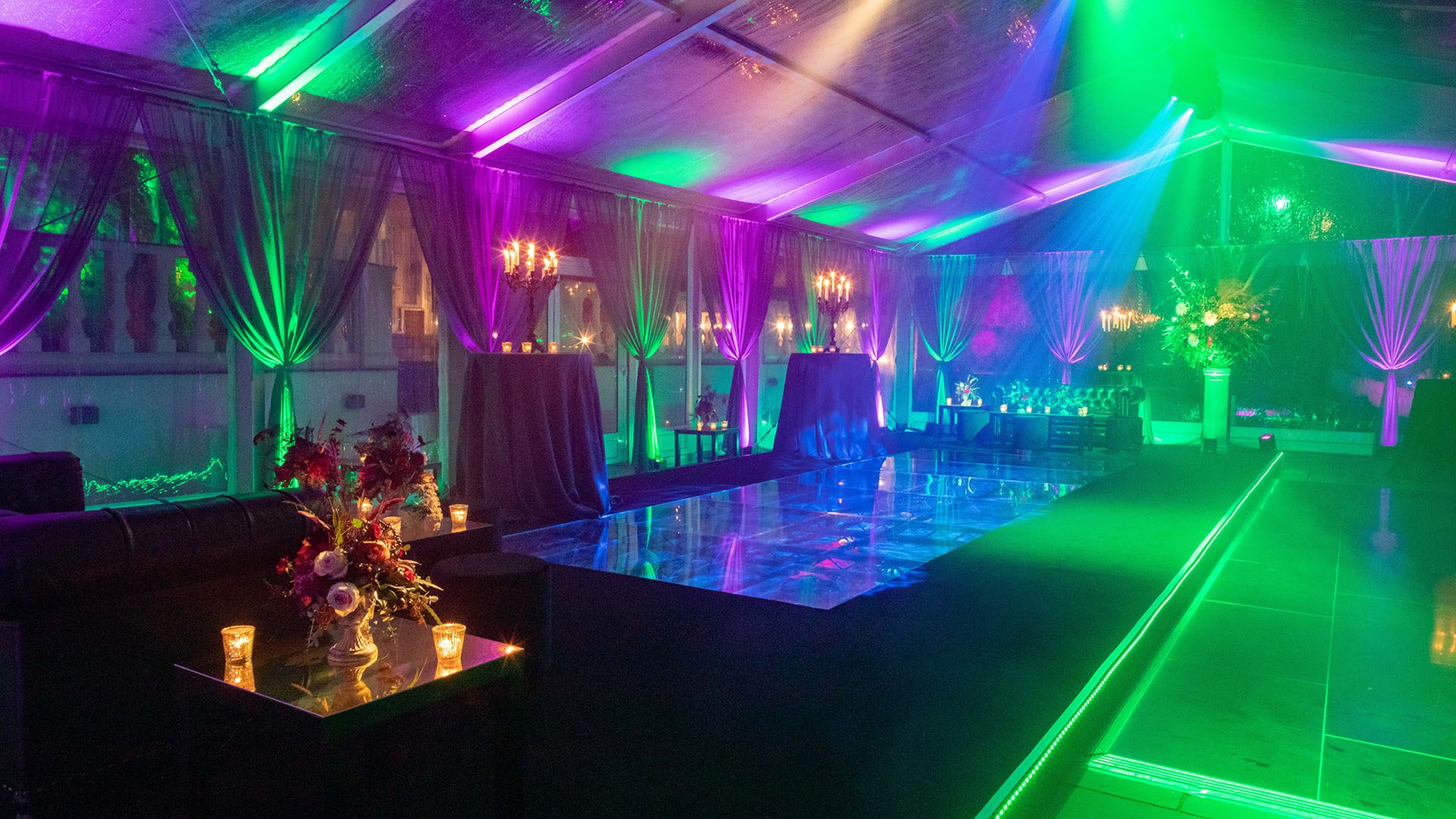 A SOPHISTICATED AND SPOOKTACULAR 40TH BIRTHDAY PARTY IN KENT
With a birthday falling on 31 October, our client has spent her life being affectionately called a witch. So Halloween was the obvious theme for her 40th birthday party. However, far from the typical notion of a Halloween party, she wanted it to be as sophisticated as possible.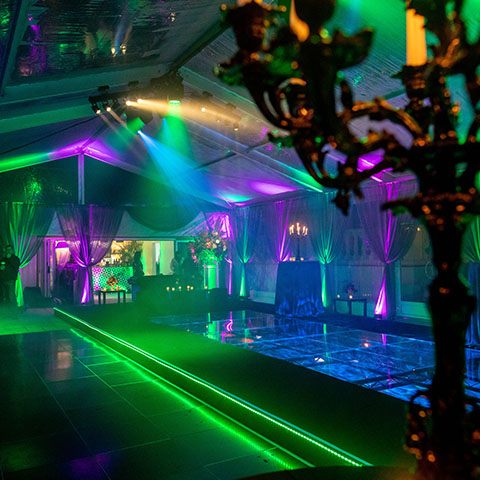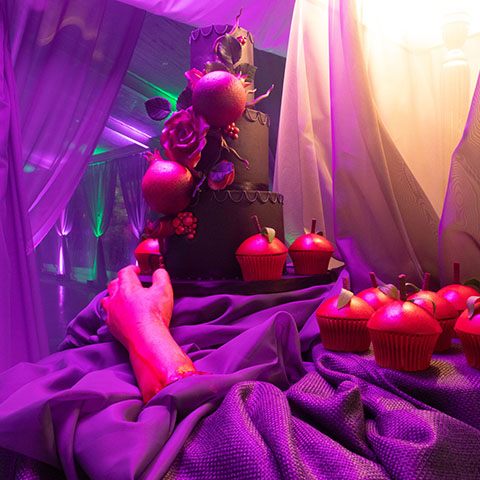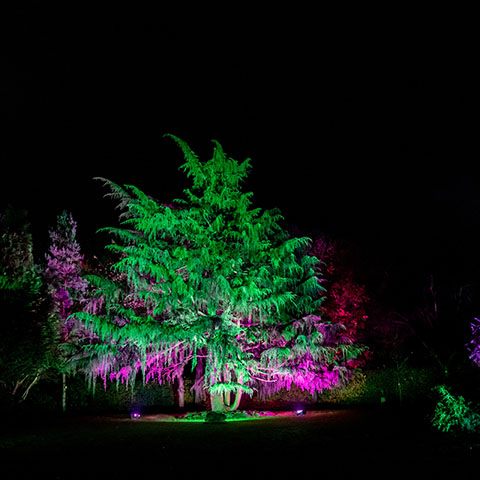 We entered the realms of gothic chic to conjure up a stylish and luxurious witches' coven at our client's home in Kent. We covered the outdoor swimming pool with perspex flooring and created the party space within a transparent marquee. Our Production Team came up with a fantastic lighting scheme to create a suitably spooky atmosphere in the garden. And inside the marquee we used swathes of luxurious drapes, gothic candelabra and dramatic floral displays for a stylish look. Luxury velvet-covered ottomans provided comfortable seating for the guests.
A crystal ball juggler mingled with guests and helped create a sense of magic and mystery, whilst a DJ and an Ibiza Hour from a musical trio had the guests dancing all night. Canapés and bowl food were served, which kept things informal, and we arranged a spectacular birthday cake to be presented – three tiers with amazing handmade sugar paste decorations. This was accompanied by 10 poisoned apple cupcakes, all made in red velvet to tie in with the theme. Late night bacon sandwiches were served to satisfy the munchies and the night ended with a fabulous firework display.