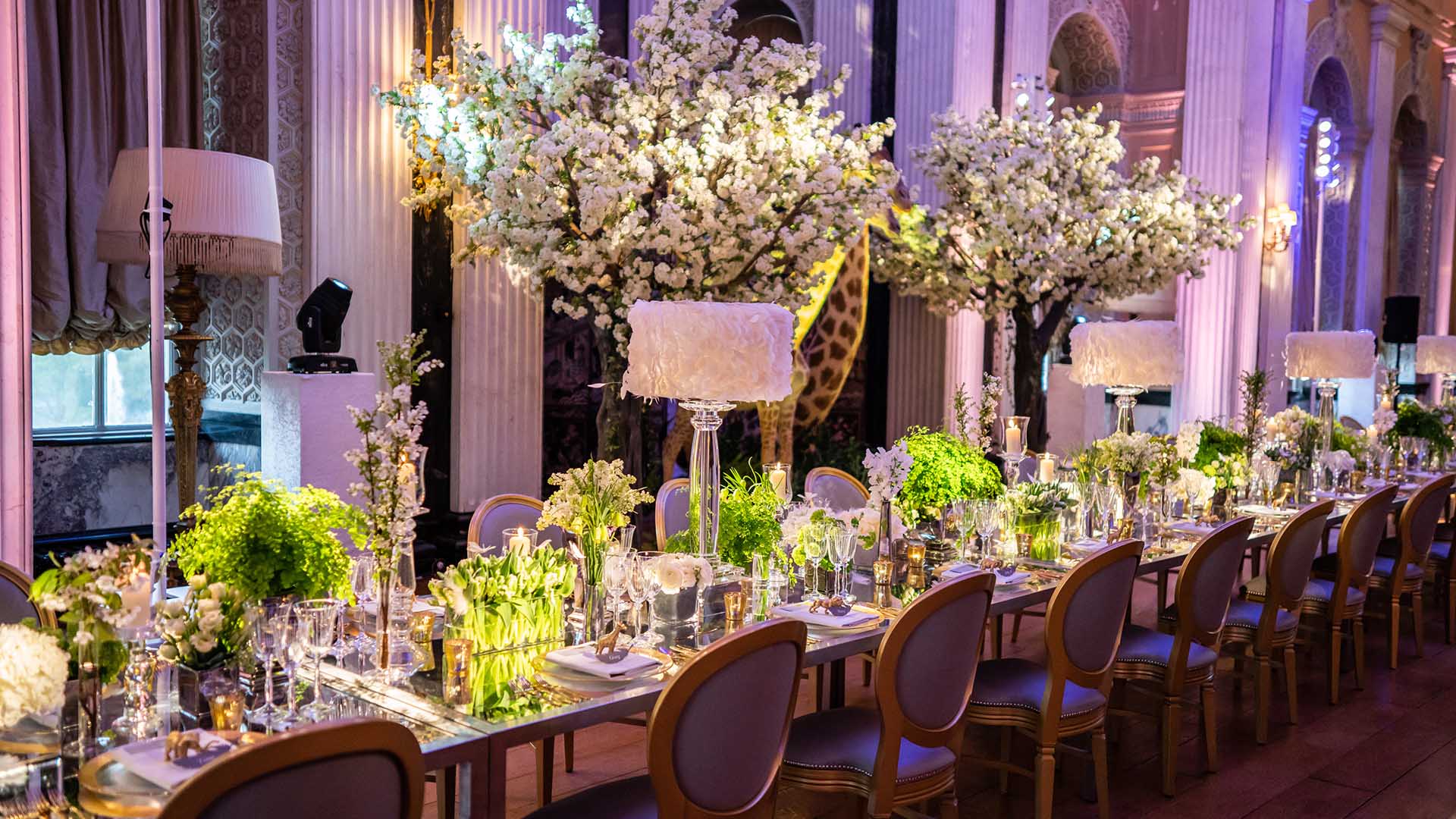 A ROYAL MENAGERIE TAKES OVER BLENHEIM PALACE
When briefed to deliver an exclusive and unique party that would offer an experience like no other, our starting point had to be the venue itself. Our search led to the stunning historic Blenheim Palace in Oxfordshire; a magnificent country house that was once home to Winston Churchill and perfectly located for the 60 invited guests.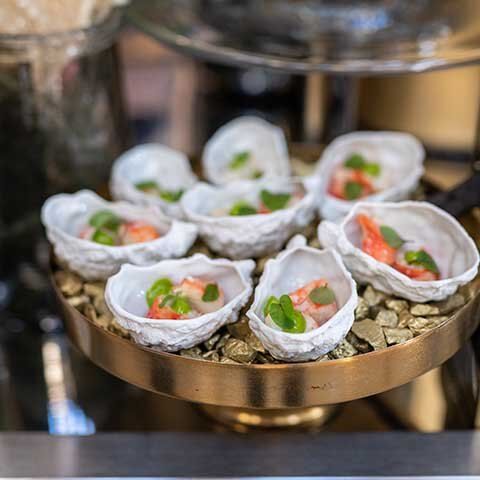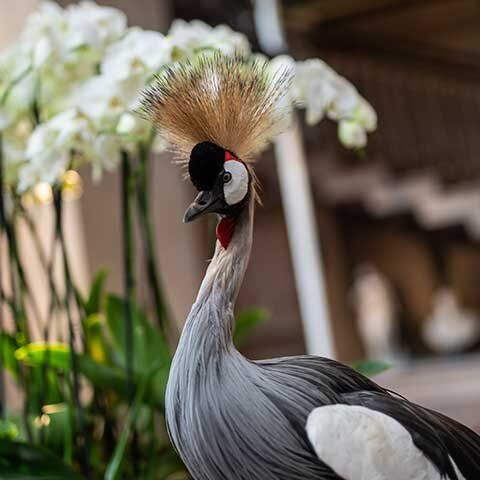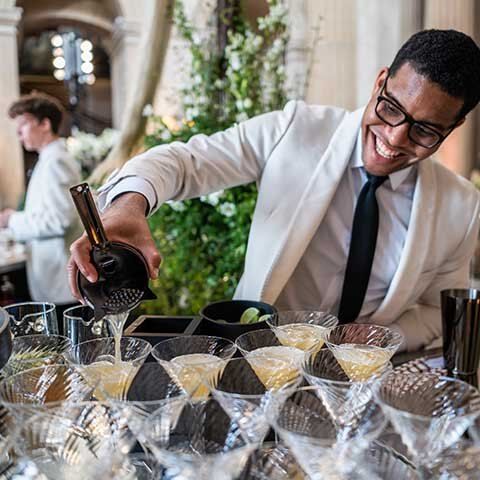 Attention to detail was key to the success of this event, and we took care of everything. Guests were delivered to the entrance of Blenheim Palace in a convoy of Range Rovers. Upon arrival, there was a champagne reception in the Great Hall where we had set up a stylish circular mirrored bar and an exquisitely presented seafood station. Here our menagerie of animals established the theme, and this was continued into the Long Library where a seated four-course meal was served. Mirrored dining tables were dressed with an abundance of beautifully crafted floral displays, and the animal theme was continued throughout. The basement café was convincingly transformed into a sophisticated club environment, with a custom-made stage for the DJ, dancefloor and lounge area. And to round off the evening? Guests were treated to a very special performance – a heliosphere aerial act, which was a spectacular and awe-inspiring climax to the event.