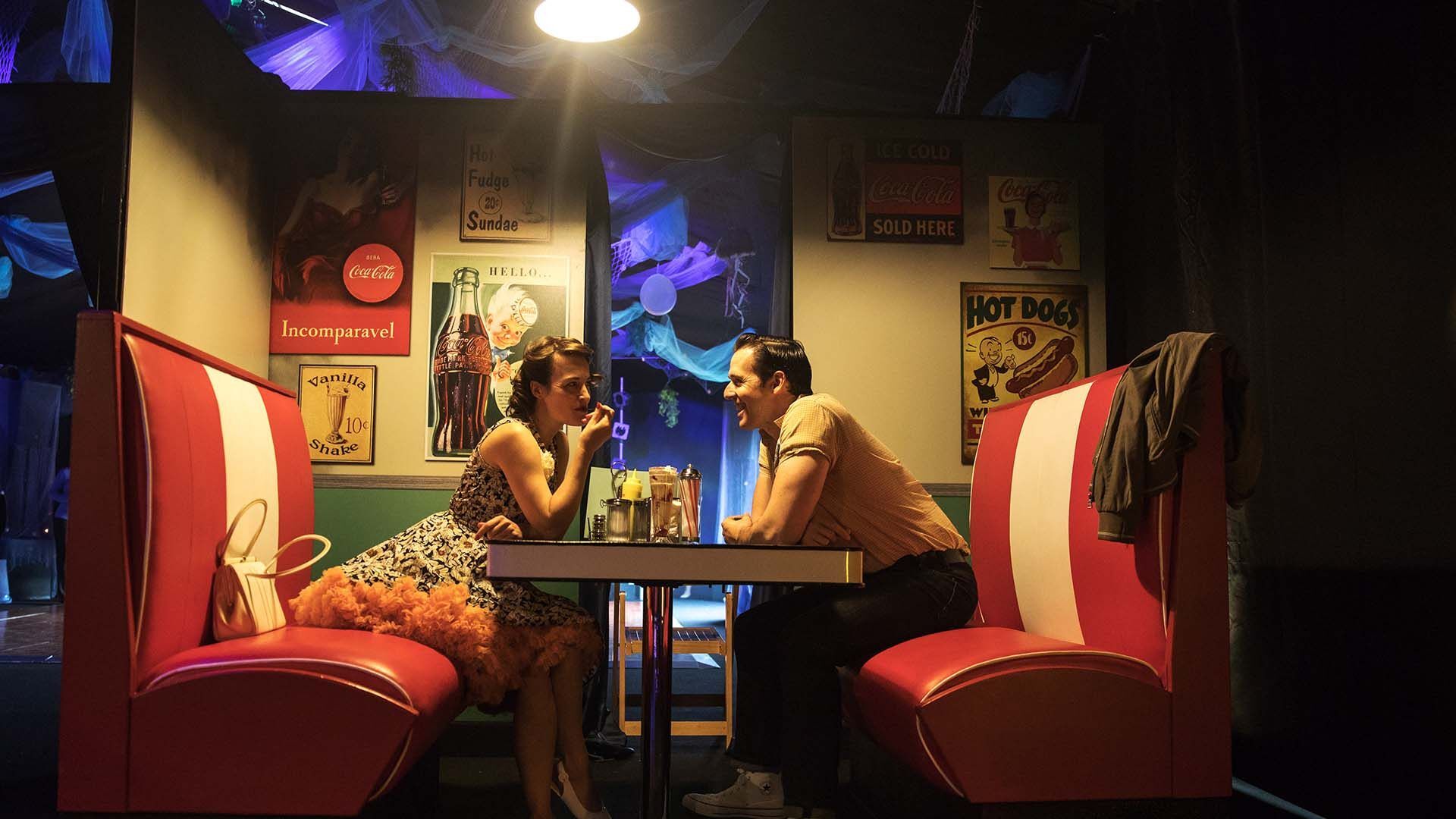 BACK TO THE FUTURE 21ST AND 50TH PARTY
A father celebrating his 50th birthday, his daughter celebrating her 21st, a joint love of the film Back to the Future – we knew we could have lots of fun creating an amazing theme and unforgettable party for our clients and their guests.
The client's home in Tonbridge, Kent, negated any need for a venue search. A large and beautiful garden provided the ideal space for a marquee, the perfect blank canvas on which our design team would set to work on bringing the crazy world of Marty McFly to life for a totally immersive experience.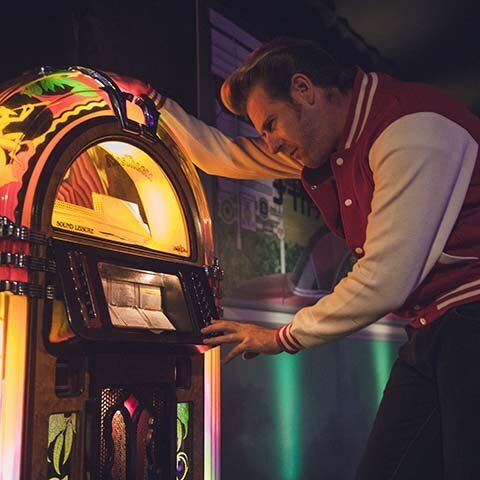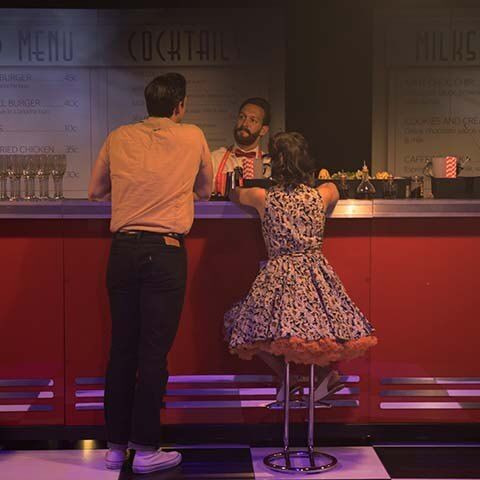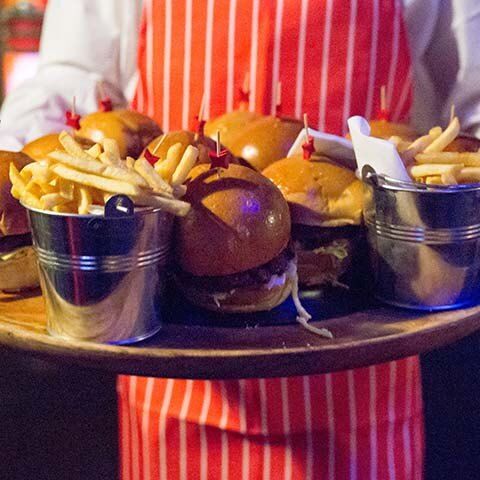 It was an experience that began from the moment guests arrived. Having parked in a nearby field, guests were then transferred to the marquee in a mint condition 1957 Chevrolet. Oudoor wash lighting and festoon lights transformed the garden and flashing strobe pods at the marquee entrance created a sense of excitement and anticipation. Entering the marquee guests were in no doubt as to the era in which they found themselves.
We had partitioned the marquee into several areas. Food was served in our American diner, which couldn't have looked any more authentic. We installed a huge counter from which the bar and catering staff, all dressed to match the theme, served drinks, bowl food, ice-cream sundaes and milkshakes. We sourced banquette seating and tables, designed large wall menus and other graphics that evoked the era, and made sure we had all the details covered – from brewing coffee pots to a fully functioning juke box. A chequerboard dance floor made a perfect diner floor.
In keeping with the film, the dance area recreated Marty's high school dance. We used netting and props to give our school hall the 'under the sea' look and built a stage on which The Bluejays, one of the UK's very best 50s rock'n'roll bands performed. In between sets, a DJ continued with the rocking sounds of the 50s. With guests dressed for the occasion, the result was stunning – and if anyone wanted to add a little extra to their outfits, there was a secret room in which guests found clothing and wigs to use.
We also used five roaming actors for whom we created characters for each actor to play. They interacted with guests throughout the evening and gave the whole event an extra special dimension that drew everyone more deeply into the experience and added plenty of fun.