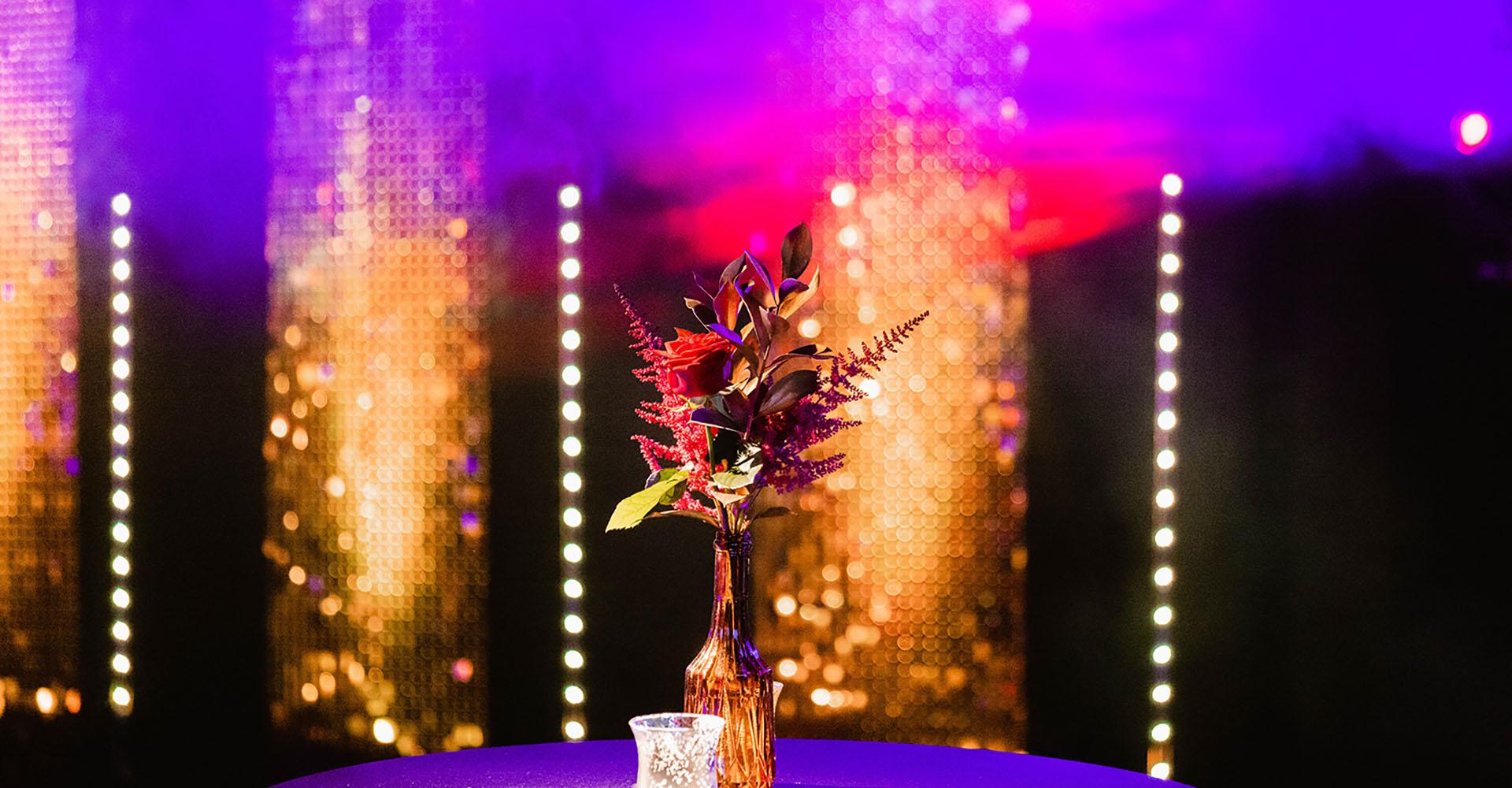 BOND THEMED 60TH PARTY IN HAMPSHIRE
Our client wanted to throw a memorable party for his 60th birthday, inviting 50 friends and family. Having grown up with James Bond movies, our client was keen to have that as a theme – naturally, that gave us licence to thrill and delight!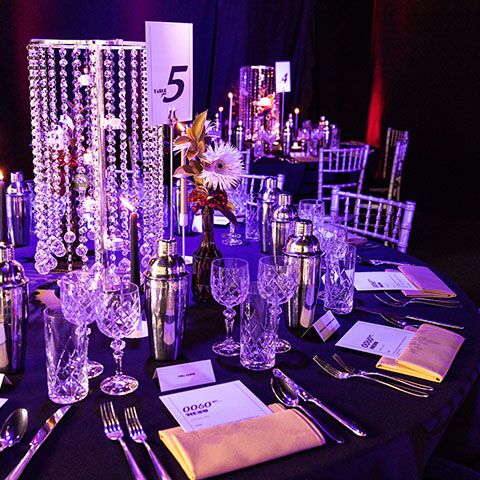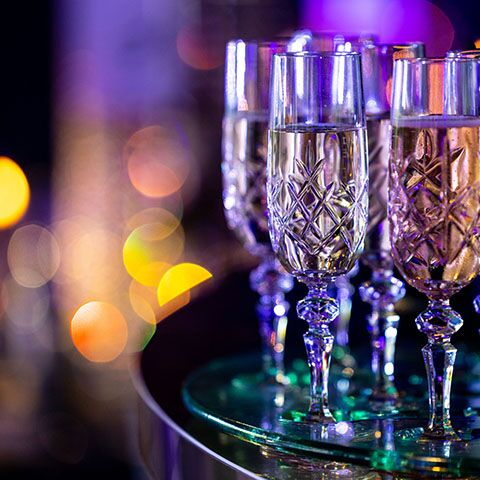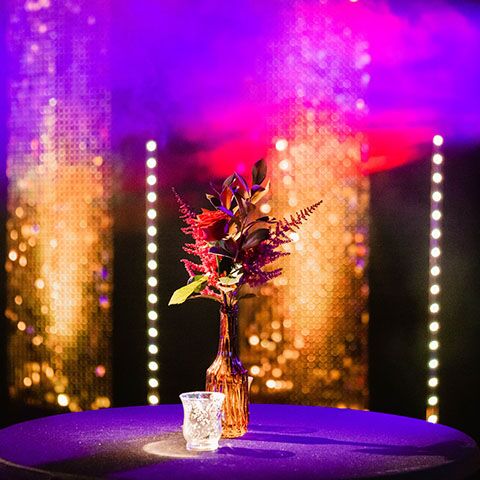 The lovely large garden of our client's Hampshire home was the perfect setting for a marquee party. We designed and built a large and luxurious bespoke marquee to make a real statement. A glass window wall formed one side of the marquee and created an elegant visual connection with the immaculately stylish garden, which would itself become a feature of the party later in the evening.
The interior of the marquee was lined with black fabric and transformed into an opulent space worthy of a James Bond filmset. Accents of gold and silver throughout added glitz and sparkle, from a gold sequin backdrop for the stage and mirror-finish bar right down to silver chairs and gold napkins – attention to detail is everything.
The guests were the final ingredient needed to bring the party to life. Chauffeur driven in VIP style, as befits a Bond-themed event, they had all fully embraced the black tie dress code and created a real sense of glitz and glamour. Upon arrival they were greeted at a drinks and canapé reception, featuring a selection of five exquisitely designed canapés. An elegant seated two-course dinner followed. Fillet of Aberdeen Angus beef was the star of the main course, followed by a delicious trio of mini puddings.
Appetites more than satisfied, the party then got into full swing as the cocktails began to flow. We had worked closely with our client and the caterer to design a selection of bespoke cocktails, including one called 'Happy Memories', which was a secondary theme to the party. As part of this theme, each guest was presented with a souvenir of the event, a bespoke cocktail shaker engraved with the message '0060 Happy Memories'.
Typical of a summer party that starts during daylight hours, the atmosphere evolved and changed as night fell. Exterior lighting brought the beautiful garden setting alive and visible through the marquee window walls, making it an integral feature of the party. Inside the marquee, the lighting scheme created a vibrant party environment and bespoke 0060 gobos added a unique touch. Daniel Craig also made an appearance – guests didn't seem to mind that he seemed a little two-dimensional.
After a speech from our client, it was time to dance and step onto the black and white chequerboard dancefloor. And with the fantastic S Club Allstars taking to the stage for an incredible live set, guests were soon moving and grooving. After the live performance, our DJ kept the energy levels high and the party rocking into the night.