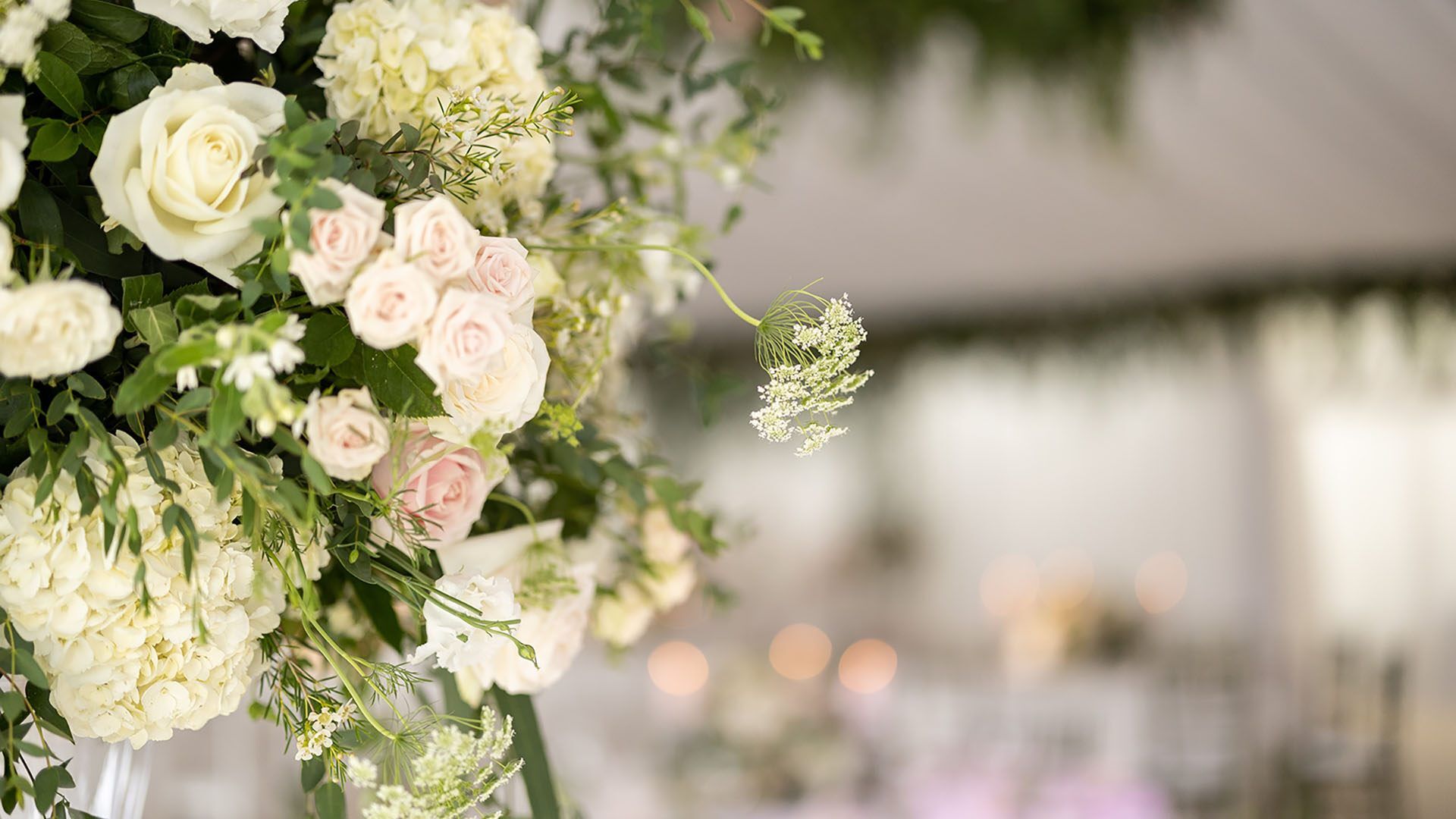 ELEGANT AND SOPHISTICATED WEDDING FOR 150 IN KENT
Three postponements, one change of venue, 742 days after their original wedding date, this lovely couple were finally able to tie the knot! We were contacted after the decision was made to host the reception in the beautiful grounds of the bride's parents. We were delighted to get involved, having previously planned and managed a milestone birthday party for the family, and set about creating the perfect wedding. During the early stages of planning this included the creation of a CAD visualisation of our design, helping the family to really understand the concept.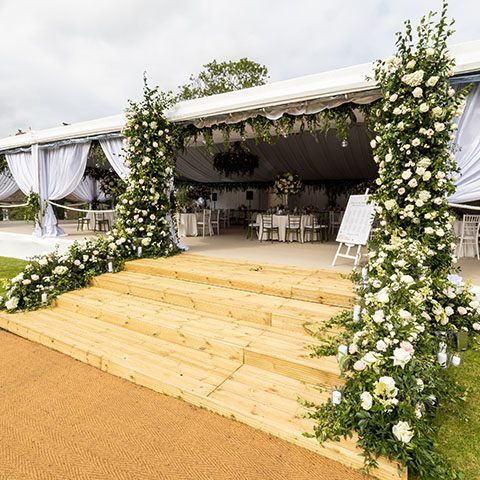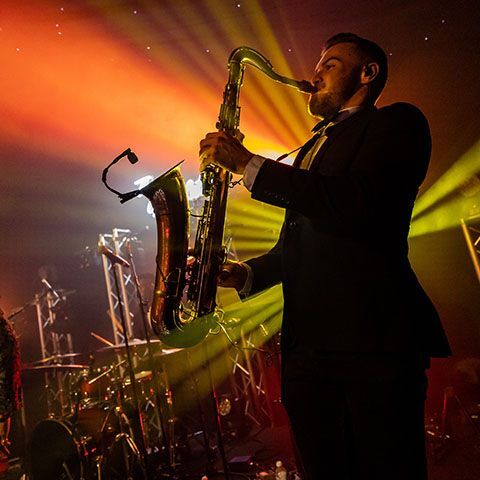 The theme was based on a colour palette of pale blush pink and green, taking inspiration from a David Austin rose that shares the same name as the bride. The colours were woven into every detail of the wedding, right down to finishing touches such as pink candles and green water glasses.
Following the marriage ceremony in the local village church, which featured a wonderful surprise performance by a gospel choir, the wedding party of 150 moved to the family home where we had installed a clearspan marquee. Installation had been complex, the marquee was necessarily huge and required a level and raised boarded floor, and bespoke entrance steps that were made specifically for the event. The hard work was well worth it, especially when the marquee was dressed with such pristine elegance by our draping specialist. We also worked with an incredibly talented florist who created the most stunning floral displays, from the marquee entrance decoration to the floral pelmet that ran around the
inside of the marquee, right down to table centre displays and little details such as sprigs of foliage decorating the napkins and place names.
Guests were greeted at the drinks reception with Pimm's and entertained by a string quartet, a silhouette artist and a photobooth set-up where guests could enjoy creating fun images. The wedding breakfast was a sumptuous three-course seated meal, planned and finessed at a menu tasting several months earlier and at the same time as we presented a mock-up of the table design for approval. During the meal a musical trio, who would later form part of a larger band for the evening celebrations, performed and created a great sense of energy and atmosphere. Not only did the singer end up standing on a chair to sing, the bride and groom also joined in!
Moving into the evening, we had a great surprise for the guests. We had created a false end to the marquee, disguised by stylish drapery and, as the 11-piece band began to play, the curtain was raised to reveal a nightclub setting where the couple performed their first dance. The white and twinkling lighting then became more colourful, complete with lasers and a bespoke neon sign, as the party got started.