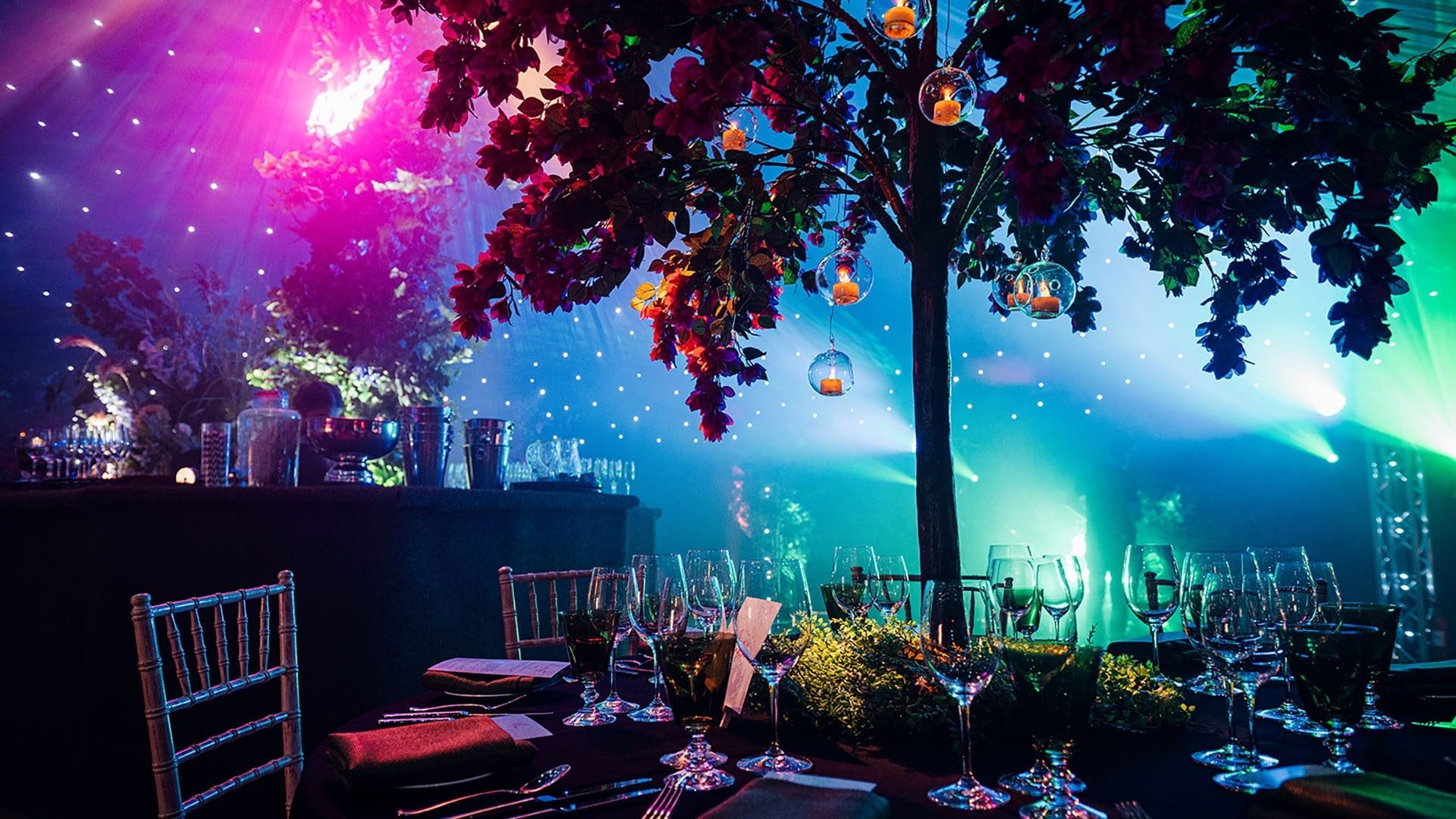 ENCHANTED FOREST 21ST MARQUEE IN SURREY
Set in the spacious garden of our client's stunning home in Godalming, Surrey, a beautifully sophisticated sailcloth marquee gave away very few clues to what 80 guests were about to experience. Guided by festoon lights to the marquee entrance, they literally found themselves stepping into a very different and magical world.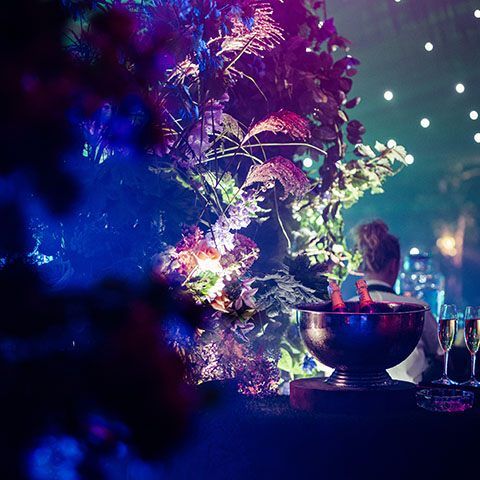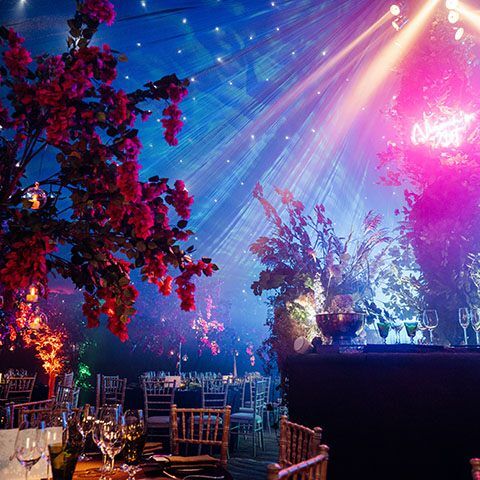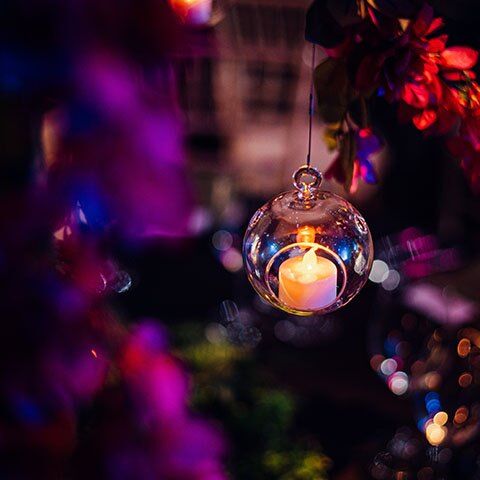 The interior, lined with black and featuring a starlight ceiling, was decorated with birch trees, pink blossom trees, moss, ferns, foliage and plenty of props to create a stunning enchanted forest. A wonderful floral installation and table displays were designed to fit perfectly with the theme. LED candles in glass baubles were hung from the trees and the overall lighting scheme added to the magic.
The marquee's central king pole became a central focal point. Dressed top to bottom in foliage, it was the perfect location for a hexagonal bar, which had been covered in artificial grass. A bespoke neon sign hung from the pole made clear whose party it was. A second neon sign, Bugs' Paradise, was a special nod to the birthday girl's nickname and a something for our client to keep.
Having been welcomed with drinks and canapés, guests enjoyed a delicious sit-down meal that included an amuse bouche, main meal and a trio of desserts. The menu had been finalised at a tasting session, along with the smaller details that are so important, including the invites, table plan and place names. Once dinner was over, the DJ – operating from a DJ booth dressed in foliage – soon had everyone dancing. Guests could also take time out in chillout areas, lounging on luxurious sofas and beanbags.
A special highlight was the incredible birthday cake. The three-layer cake was specially designed to tie in with the enchanted forest theme – it looked and tasted spectacular!
Rather than the party having to end, guests were invited to stay over. A field adjoining the garden provided all the space we needed to set up tents where they could enjoy a night of glamping. In the morning, a relaxed and satisfying breakfast of waffles and crepes was served from a vintage horsebox before the guests left.