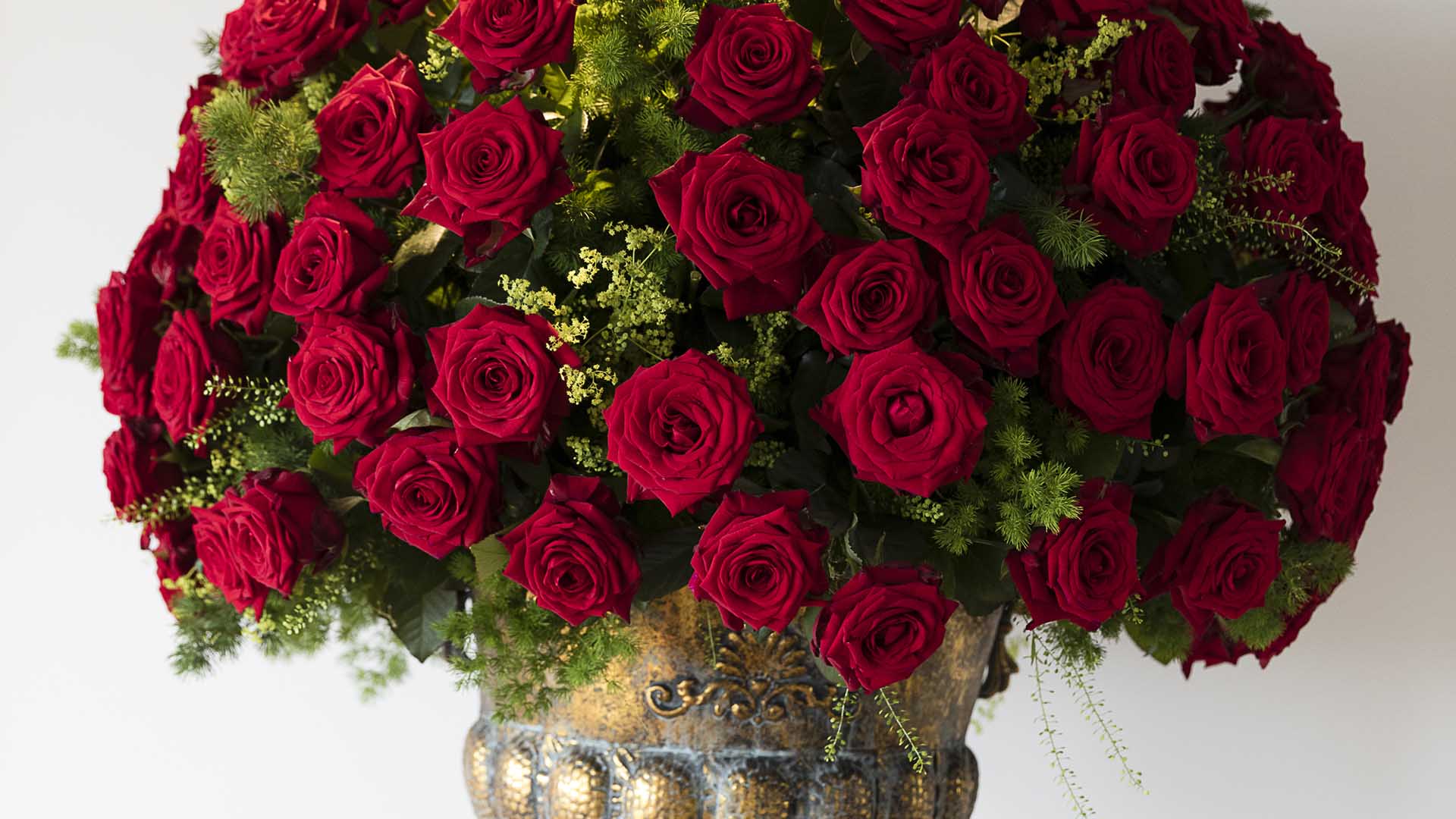 LUXURY SURPRISE BIRTHDAY PARTY MADE IN CHELSEA
The Godfather for a night, this was the theme we worked with to create a surprise 26th birthday party. And with the family's Chelsea penthouse apartment at our disposal, we had a great space in which to create a luxury party for 40 guests.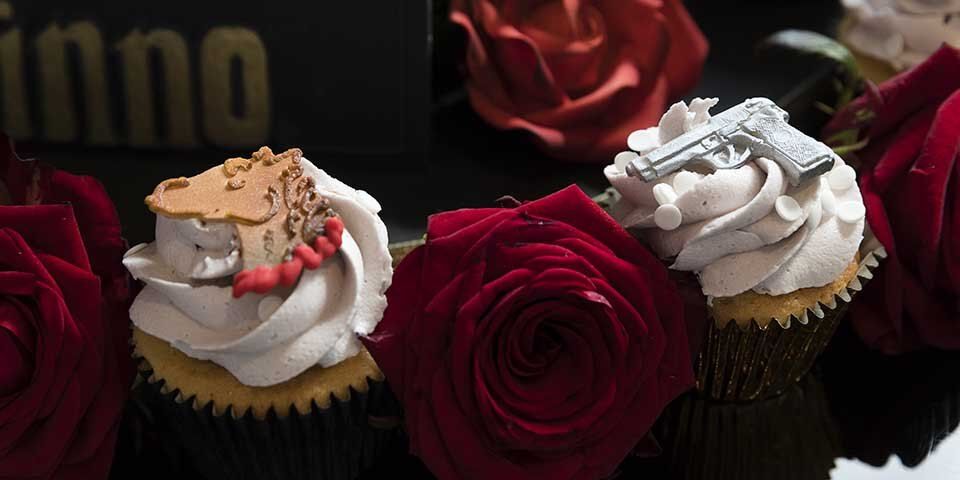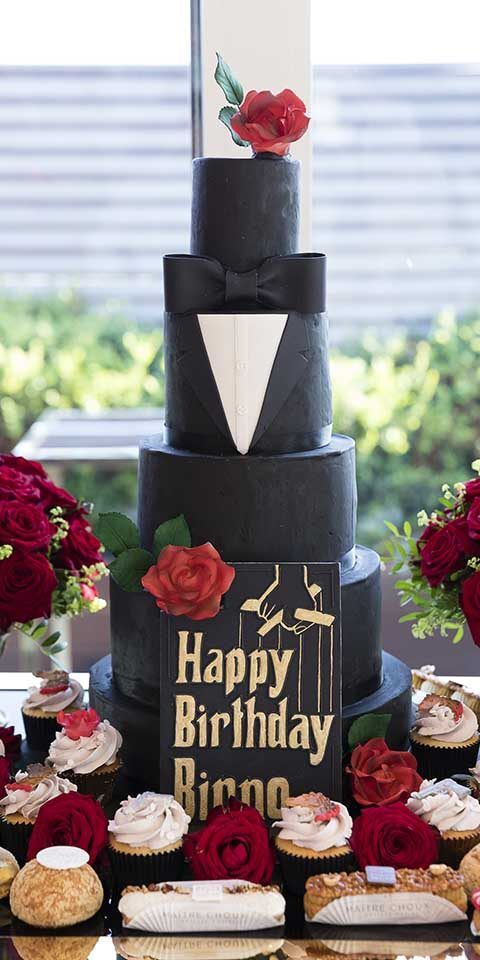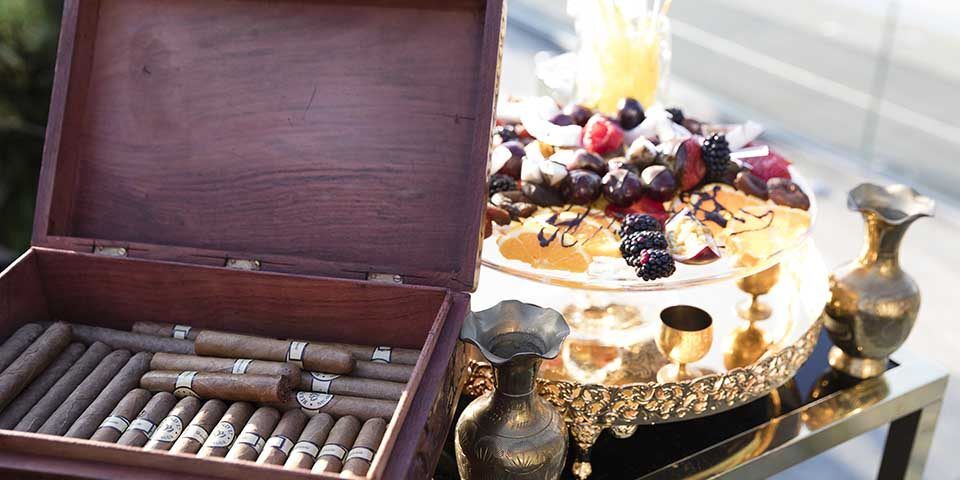 Our production team created a fantastic lighting scheme that added atmosphere to the already stylish surroundings, and the party was designed around a rich and opulent colour palette of red, black, gold and white. From the luscious floral arrangements of red roses to the birthday cake decorations, every detail was meticulously planned.
Guests were asked to dress according to the colour theme and they really brought the party alive. Everyone arrived well in advance of the birthday boy's planned entrance at 8pm, so we provided a grazing station full of enticing things to eat, including fresh figs, cheeses and salads, and alongside a personalised ice luge and fabulous champagne tower. Canapés were served once the party was in full swing, and mini sliders, mac'n'cheese and loaded fries were brought out later in the evening.
The birthday cake, more accurately the birthday cake table, was a triumph – a five-tier themed cake surrounded by 40 cupcakes, 200 eclairs, 60 choux buns and yet more red roses created a real wow factor. Other features included a photopod with balloon wall background, a cigar bar and a fantastic R&B DJ whose playlist added a great vibe to the night.