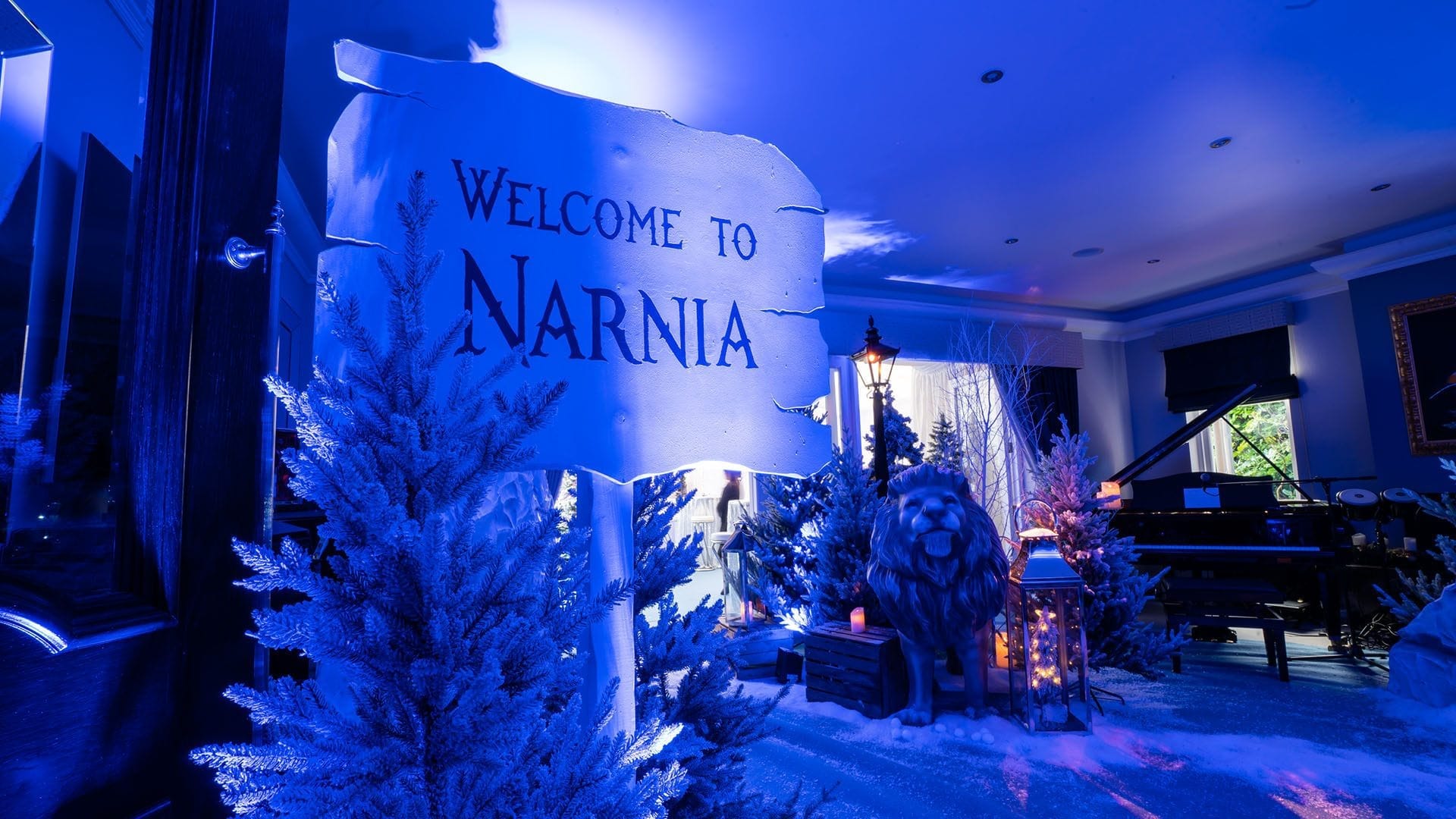 STEPPING INTO NARNIA FOR AN INCREDIBLE CHRISTMAS PARTY
One of our regular clients always throws a Christmas party and it's an opportunity for us to create something more magical and flamboyant than before. This year was no exception.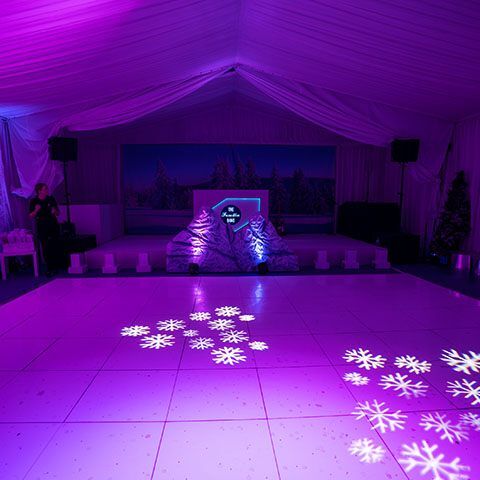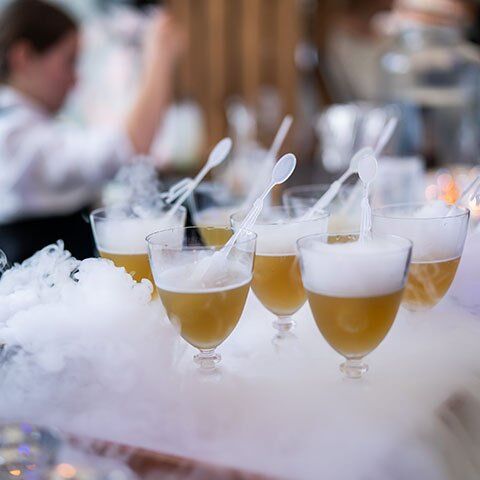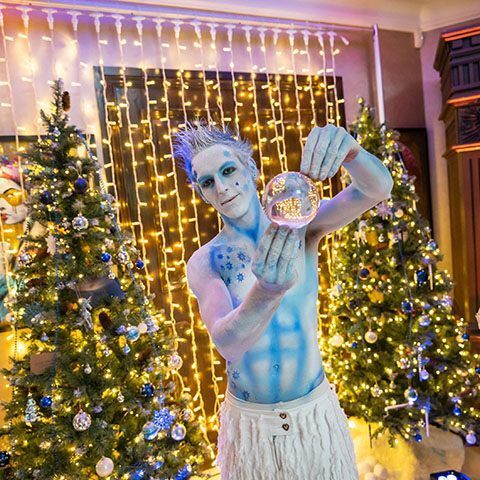 Held at our client's home in Virginia Water, Surrey, we created an immersive experience for 150 guests, taking over some of the ground floor rooms and installing a marquee in the garden. Having been welcomed inside, guests then stepped through a wardrobe into the fantastical world of Narnia. This magical winter wonderland was brought to life with snow covered trees and rocks, fog machine and moving snowflake light projections. The snowy landscape extended into the garden itself (courtesy of a snow machine), which was visible through the marquee's window wall and added to the atmosphere.
Aslan the lion and an old-fashioned streetlamp were key props to set the scene, and we had not one but two Snow Queens, one of whom played piano as the guests arrived. Mr Tumnus roamed amongst the guests inviting them to take a Tumnus Tipple, miniature drinks bottles served from a case filled with dry ice for special effect. Other acts included two frosted footmen, a Jack Frost juggler and frosted stilt walkers. The sense of theatre carried through to the food, from a sumptuous carvery station to nitro ice cream.
With 50 children of all ages at the party, it was important to make the event fun for them. As well as entertainers and a magician to keep them occupied, the children enjoyed their very own pantomime performance of Beauty and the Beast along with plenty of popcorn! Of course, Christmas wouldn't be complete without a visit from Santa. We created a grotto where Santa and his elves sang songs with the children and handed out presents.
Afterwards, the children were served a sit-down meal. Later in the evening, the marquee was rocking with a fantastic live band and guests filled the dance floor.