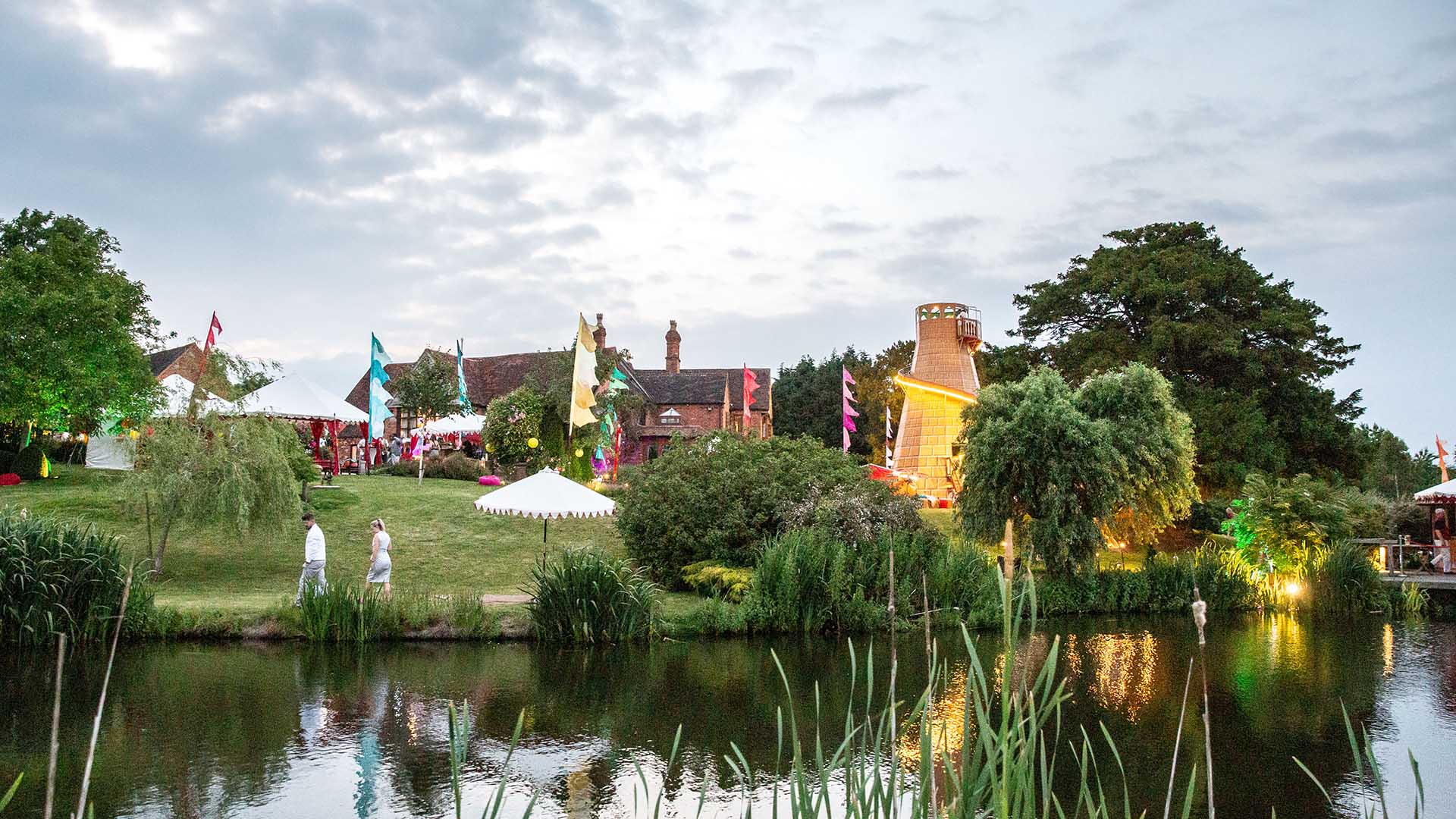 Rock'n'Roll Circus Comes to Stratford-upon-Avon
Having got married several years ago, when they held a very intimate wedding reception, our clients decided to throw a big celebration party for 120 friends and family plus 25 children of various ages. We were asked to work with the theme of Rock'n'Roll Circus, which provided plenty of inspiring ideas for how we could bring the party to life.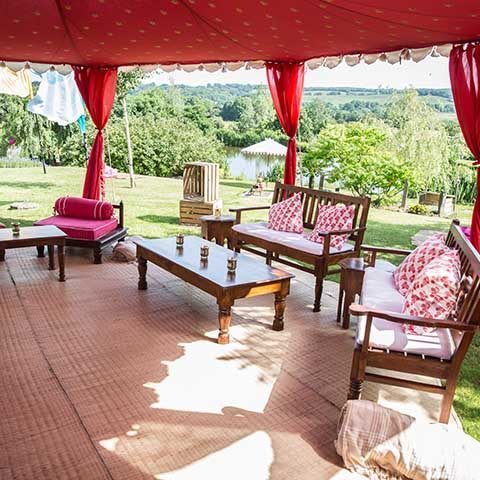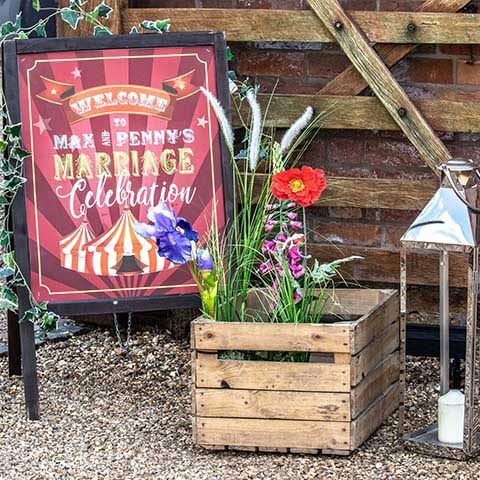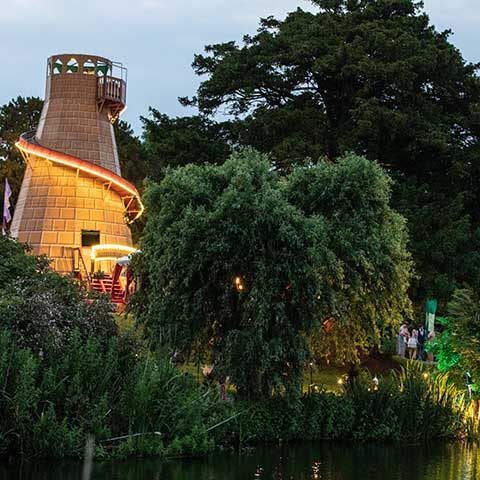 Our clients' spacious garden at their Stratford-upon-Avon home was the perfect outdoors setting for a cornucopia of fun. There was plenty of entertainment to enjoy, with traditional carnival stalls, a helter-skelter, rodeo bull, strongman hammer game. Our Master of Ceremonies was dressed as a Ring Master and circus acts, including stilt walkers, fire performer and contortionist, provided plenty of memorable moments. Meanwhile, the hexagonal tents with a rich red interior and plenty of seating provided space for guests to relax in the shade.
Our production team ensured a fantastic atmosphere throughout the party. We utilised a barn as well the garden and the theme flowed seamlessly from inside out. Lighting, which featured plenty of festoon lights, and an excellent sound system ensured guests were part of the party wherever they might be. The guests themselves added the perfect finishing touch to the party, embracing the request to come in fancy dress.
The circus theme continued through to the food. We provided street food stalls, where guests could choose from a range of dishes, plus the obligatory candyfloss and popcorn. A Rolling Stones tribute band gave a great musical performance and, as evening fell, the party moved into the barn with guests hitting the dancefloor.