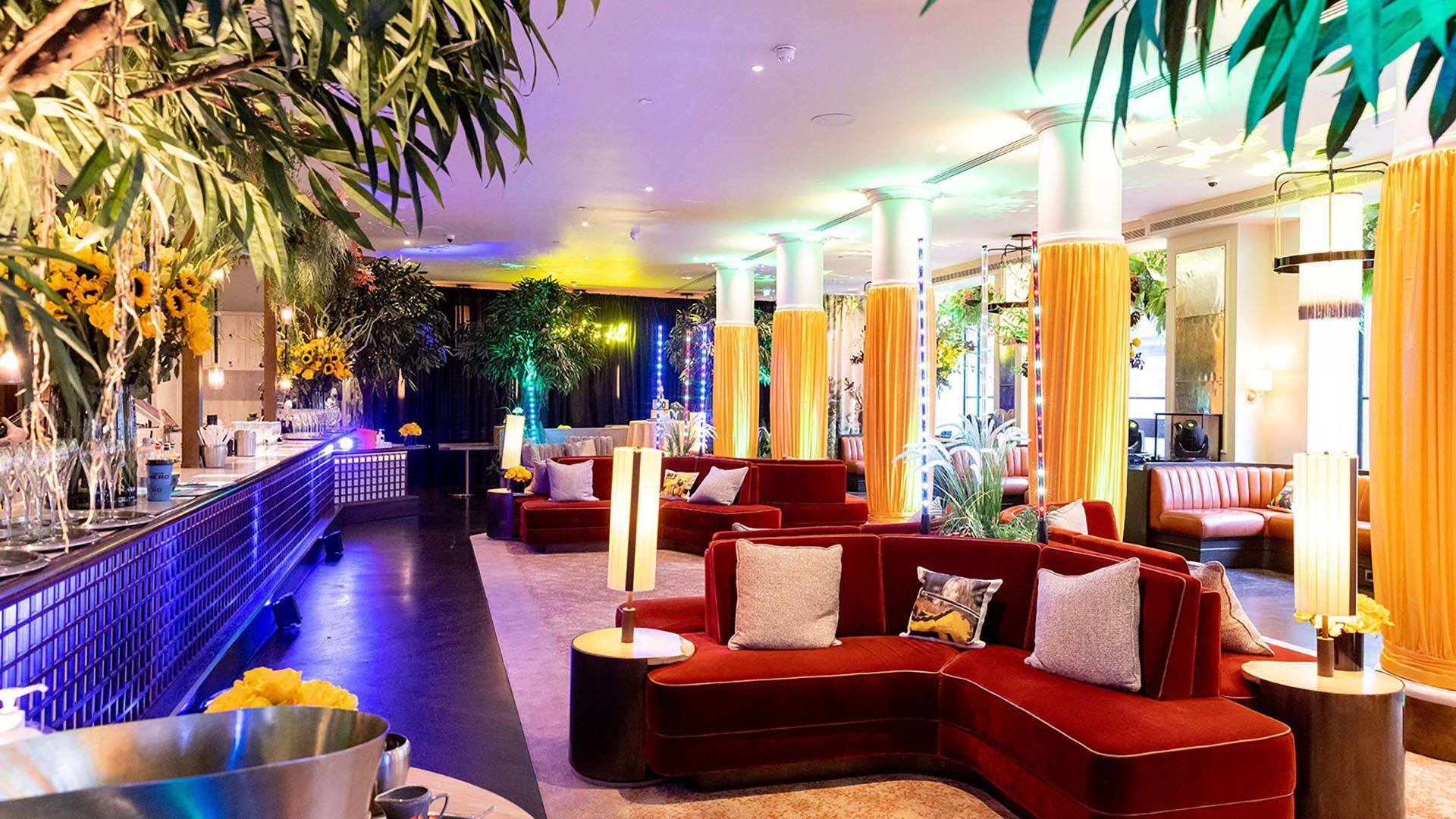 TARANTINO-INSPIRED 40TH BIRTHDAY PARTY
Movies are a great source of inspiration for party themes, so our client's love of Quentin Tarantino's cult film Kill Bill gave us everything we needed to deliver an unforgettable 40th birthday party for 60 guests.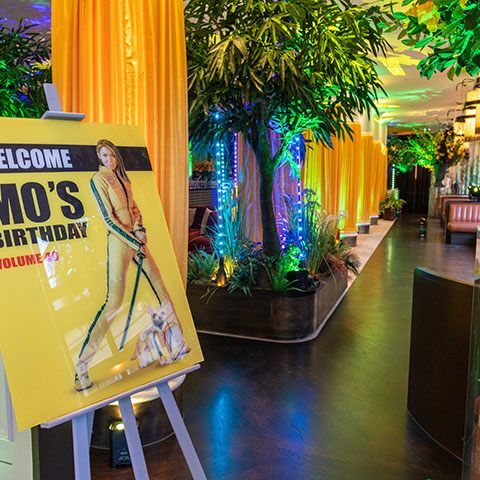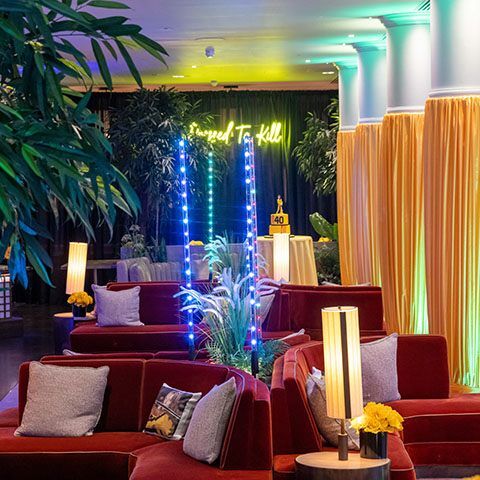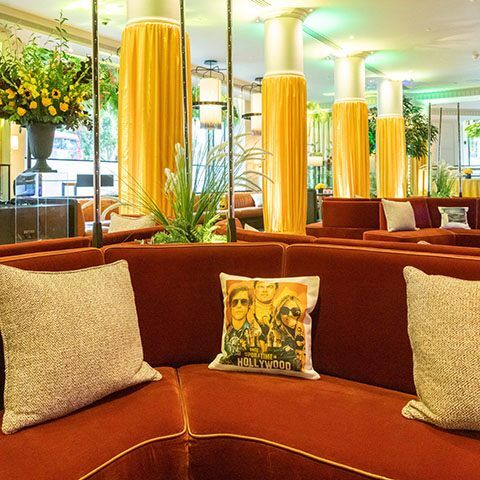 Held at The Trafalgar St James in central London, we had exclusive use of Rockwell, a perfect space for partying. We transformed the venue into a fantastic nightclub and all the decoration, floral displays and props were designed around the yellow of Uma Thurman's iconic jumpsuit. Witty details included specially designed cushions, which were printed with images from Tarantino's films as well as one of our client (and her dog!) dressed as Kill Bill's lead character, to scatter on the sofas. Other bespoke items included a 'dressed to kill' neon sign and the most amazing themed birthday cake featuring, once again, our client and her dog in miniature!
Guests had lots of fun in the photo booth, which was set up with a Tarantino-inspired backdrop and loaded with suitable props. And a roaming six-piece acoustic band kept the atmosphere lively.