Experiential luxury is growing in popularity as discerning consumers look for more meaningful ways of expressing themselves and enjoying life with loved ones. Here we at MGN events, one of the UK's best party planners, look at some of the most exclusive experiences money can buy.
The demand for luxury experiences amongst ultra-high-net-worth individuals is continuing to increase as they look for memorable and exciting experiences to share with their loved ones. Indeed, experiences in this category go beyond 'standard' ideas of luxury and seek to create rich, dynamic, and immersive experiences which evoke the senses and delight them on multiple levels.
The demand for such luxury experiences is partly driven by the pandemic which had brought an increased awareness amongst consumers of their impact on the environment and its people. As such, the accumulation of material possessions is being replaced by the desire for special experiences which express love, wealth, status, and generosity in more meaningful ways. Here we explore some of the top luxury experiences on offer in the world right now.
1. Experiential dining at the World's most expensive restaurant
An evening at the world-famous Sublimotion in Ibiza (and now also in Dubai) is like no dining experience you'll have sampled before. Helmed by Michelin-starred chef Paco Roncero who takes just 12 diners per session on a 20-course culinary voyage, this is one experience that is as rare as it is mind-blowing.
The three-hour extravaganza is put together by architects, designers, engineers, illusionists, and screenwriters to craft immersive audio/visual experiences to accompany the futuristic cuisine. A huge part of the experience is undoubtedly the element of surprise – which is used to absolute perfection.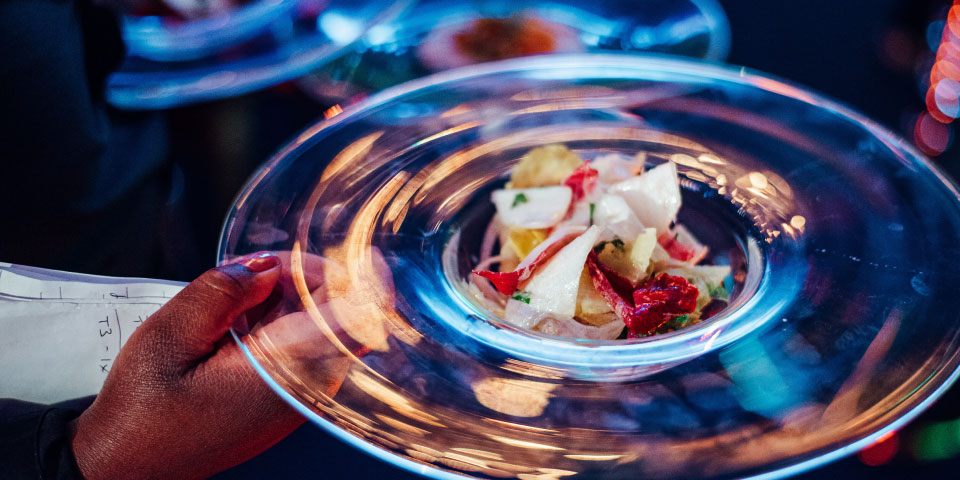 Diners really have no idea what's coming next; indeed, they are still processing what's just happened when the next course is revealed. If you truly want to see what's possible in the world of gastronomy fused with entertainment, Sublimotion is a head-spinning, fantastical once-in-a-lifetime moment that has to be experienced to be believed.
2. Private island hire in the Philippine Archipelago
The stunning private island of Ariara can be hired exclusively from one week to a full year. The Philippine island boasts 125 acres of untouched nature surrounded by azure blue waters and powdery white beaches. With only ten small ultra-luxurious villas on the island (all of which are yours when you hire the full island), this is about as Robinson Crusoe as it gets albeit with 5-star facilities and service!
You can choose to do nothing and simply relax with a good book under the gentle breeze of swaying palm trees or if adventure calls, there are a myriad of options to choose from, including every water sport you can imagine to island hopping on the private fleet of fully crewed boats.
Here you can marvel at caves with glistening crystalline stalactites and stalagmites, see 16th Century Spanish fortifications as well as visit traditional Filipino fishing villages and tribal communities. But there are more secrets to unravel; longer trips can take you to hidden lakes and lagoons which shimmer in emerald green and turquoise hues surrounded by striking limestone karst rock formations or dive sites above the wrecks of huge WWII naval ships.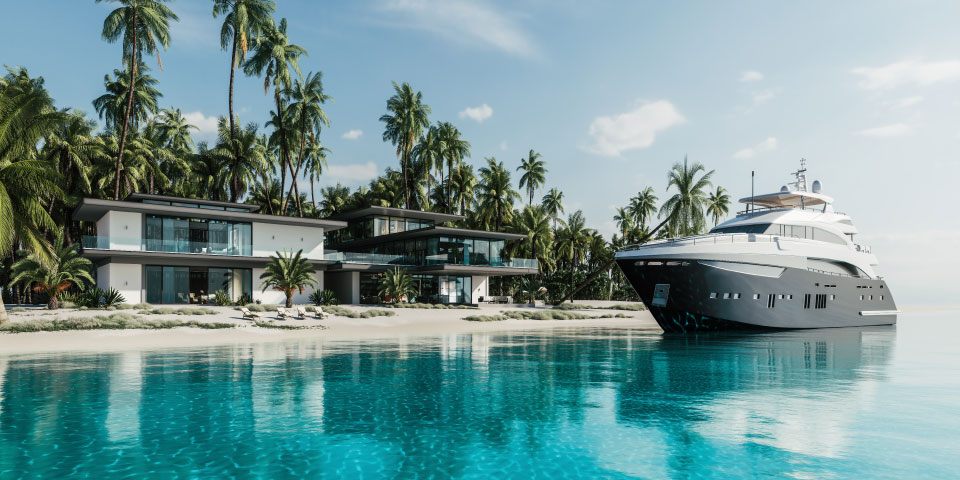 Delicious meals can be served in a variety of settings – candlelit under the stars on the beach, in the gardens under the coconut palms, over the reef in the cabana, or in the Lodge's spacious dining room. It's your choice. Family chefs will create mouth-watering menus made up of fresh local ingredients and take care of each and every one of your group's dietary preferences.
3. Creating your own immersive party
The opportunity to create your own highly bespoke, luxury immersive party experience is definitely not one to be missed. Immersive celebrations blend visuals, sound, and technology to stimulate the senses and transport guests into another realm, where the lines between fantasy and reality become blurred. "You can be the architect of creating your own jaw-dropping party experience that guests will remember forever" says Mike Walker, who regularly works with celebrity clients and some of the world's most prestigious brands as Managing Director of MGN events.
Using state-of-the-art technology such as projection mapping to create amazing visual experiences for guests, is just one of the ways the MGN events team can bring your party alive. This special video projection technology is mapped onto surfaces – such as buildings, floors, and even water – turning them into beautiful, immersive displays which take guests into an illusory world. "We use projection mapping to really bring stories to life in a way that wouldn't be possible with other forms of technology" says Walker, who recently created an immersive dining experience for a client in Virginia Water, Surrey using projection mapping technology. They also created a Peacock party for a 60th birthday celebration near London, with a moving Peacock projected onto the building to welcome guests as they arrived.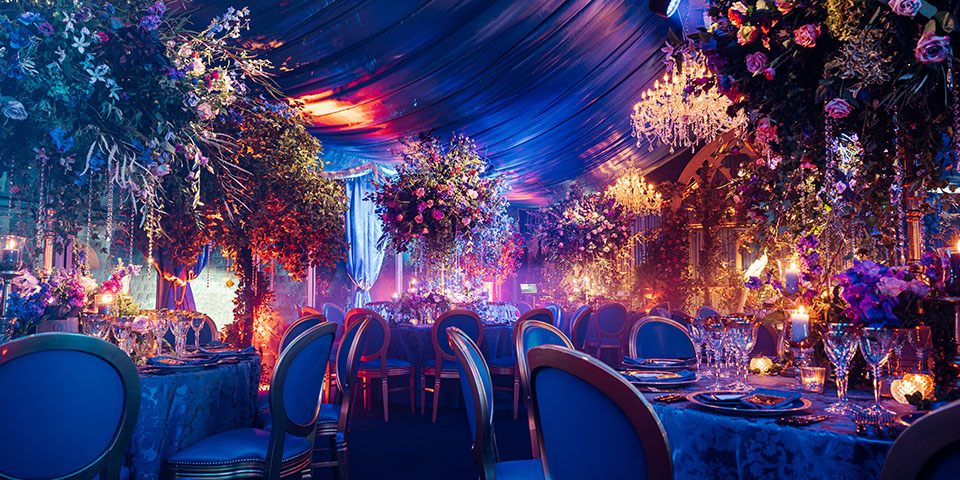 When you think of unique, tailored luxury experiences, private parties must be at or very close to the top of the list. Parties can be held in bespoke marquees at private homes which are transformed into magical and unique spaces that can't be experienced anywhere else. Every element is fashioned to client specification, personalised and bespoke to them. Such experiences burn brightly and occupy a unique and specific moment in time. Difficult to recreate, but living on in the memory long after the event itself has taken place, a luxury party, designed and delivered by a specialist party planner such as MGN events, is one of life's most unique and magical luxury experiences.
4. Relaxing at the world's best wellness spa
Luxury experiences at the legend that is Golden Door – the number one destination spa in the world – are never to be forgotten. Attracting A-listers like Elizabeth Taylor, Oprah Winfrey and Susan Sarandon, you know you'll be in the very best hands from the moment you arrive.
Attentive staff take care of your every need whilst you experience a journey of self-discovery through over 80 rejuvenating classes for your mind and body including yoga, water volleyball, archery, and dance lessons to name just a few.
And this is just the beginning, as more than 600 acres of nature await to be discovered. Here you can climb mountains, walk through a bamboo forest and citrus grove or relax in meticulously kept Japanese gardens which capture the spirit of Golden Door.
And as one would expect, the culinary experience here is a key part of your rejuvenation program. Most of the ingredients come from the kitchen garden, orchards, and beehives whilst hyper-local sourcing of seafood and poultry in the surrounding San Diego area ensures the highest standards of food quality. And for those who wish to continue clean eating at home, cooking lessons in Golden Door's kitchens, as well as breakfast with the resident nutritionist, will continue to provide inspiration long after you've left this otherworldly sanctuary.

5. Designing your own Hermès Special Order (HSS)
Twice a year, luxury fashion brand Hermès allows its VIP clients the exclusive opportunity to customise their very own Hermès bag. Clients can choose from many options including the model of the bag, the type of leather it's constructed from as well as the colour, hardware finishes and topstitching.
In order to guarantee its authenticity as a special order bag, each one features a special horseshoe stamp to the left of the Hermès embossed stamp under the front flap of the bag. This stamp authenticates the bag as a genuine special order and has led to Hermès special order bags being referred to as Horseshoe Stamp bags or HSS handbags.
The whole experience takes place in a private room at a Hermès boutique with a dedicated Sales Associate (SA) who talks you through the process whilst offering champagne and sweet treats. Once the order has been placed, it can take as long as three years for your coveted Hermès bag to arrive.
The heritage and impeccable craftsmanship of HSS bags are well known amongst the fashion elite and owning such a rare masterpiece represents the height of fine luxury. Indeed, owning a Hermès bag is akin to owning a piece of history. As such, clients hold in great esteem the process of creating their own piece of history, and the experience of doing so is valued just as much as the end product – which is considered to be the gold standard in leather goods and investment handbags.
Conclusion: Luxury experiences as a product
For ultra-high-net-worth individuals seeking the finest luxury experiences money can buy, we've used this article to highlight just a few of the most luxurious experiences that can be enjoyed right now.
Experience, as a product, is a growing trend. Now, more than ever, people are beginning to value shared luxury experiences above material possessions. The more unique the experience, the better. Personalisation sits at the core of such experiences and as this market grows, you can expect to see more brands in every sector pushing the boundaries of what experiential luxury looks like.
If you are interested in creating an immersive, luxury party experience then please call our team on 01932 22 33 33 or email hello@mgnevents.co.uk to discover how we can help.